Thailand has always been a popular destination for Iranian citizens, especially for medical tourists, that is, for those looking for medical treatment. Given the Iranian immigration to Thailand a few centuries ago, a vast quantity of Iranian culture is concentrated in the country. As a matter of fact, there is an Iranian Cultural Center in Bangkok that provides Persian language classes and facilitates translations of works and texts from Iranian to the Thai language.
In these times of uncertainty, it's hard to think that tourism is the main concern, but the Thai government believes otherwise. Hence, as a measure to impulse tourism and stop the spread of the COVID-19, Thai officers have implemented the Thailand Health Declaration (T.8 Form) a document that helps you to enter and visit Thailand safely.
In iVisa.com, we can help you with the whole process. If you want to discover how you can obtain this document by an online application, don't go and keep reading this article.
Note: Since July 1st, 2022, the Thailand Pass is no longer necessary to enter the country.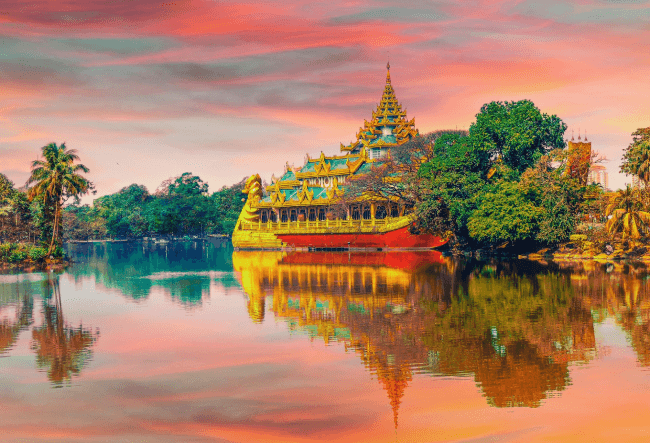 Frequently Asked Questions (FAQs)
I hold an Iranian passport, do I need a visa to travel to Thailand?
Based on the visa requirements for Iranian citizens, you need a visa to visit this country.
Keep in mind that you must also get the Thailand Health Declaration if you want to enter this country.
What is the Thailand Health Declaration?
The Thailand Health Declaration is a health statement issued by the Thai government as a measure to verify if travelers meet the conditions to enter Thailand. This is in order to prevent the spread of COVID-19.
The Immigration Officers at the airport will verify this declaration by scanning the QR Code on your phone that you will receive from us.
Why do I need to obtain the Health Declaration?
All travelers, regardless of age and without exception, are required to obtain a Health Declaration in order to enter this country. Remember that because of coronavirus, many governments in the world are taking more restrictive measures so that they can take care of their citizens and also tourists who plan to visit their country.
Do I need to show a COVID vaccination certificate to enter Thailand?
No. COVID vaccines or vaccination certificates are not required to enter the country.
Do I need a negative COVID-19 test result to enter Thailand?
There are no testing requirements.
Is quarantine obligatory when I arrive in Thailand?
COVID quarantine requirements: There are no quarantine requirements.
How many days can I stay in Thailand with the Health Declaration (T.8 Form)?
The Health Declaration does not provide any stay duration, as all will depend on your visa's validity.
Do I have to send any document to apply for the T.8 Form?
Not at all. You just need to send us the following documents to apply online with iVisa.com:
Passport scan: must be valid with at least 6-months before your arrival in Thailand. We need the scan of your information page.
Payment method: credit cards, debit cards, and Paypal are accepted to pay online.
What is the validity of the Health Declaration?
You can use this document only once, which means you will get a Single Entry. Remember that this Health Declaration will expire in 14 days after arrival or until passport expires.
How many processing times does iVisa.com have?
We have three alternatives for processing times that you can choose to obtain your Health Declaration. Below you will find each one with their own price:
Standard Processing: our regular one. It takes 7 days to process your T.8 Form. The service fee will be USD $26.49.

Rush Processing: if you want something faster, then pick this. In just 5 days to process your T.8 Form, but it has a service fee of USD $47.49.

Super Rush Processing: our main start! In less than 3 days we process your Health Declaration, but it has a higher price of USD $77.99.
How can I send my online application form?
To begin, you just need to click here and then proceed with these three easy steps:
The first step consists of your personal information like your name, address, passport info, and so on. During this point, you must also select the processing time.

In step two, you will need to pay and review the provided information of step one.

The third and last step will be about the passport scan upload. Then, you just need to click on the submit button and that's it!
If you have any concerns while filling out the form and you require extra help you can contact our customer service team when you want. our capable team will be more than happy to help you with all you need.
How does the T.8 Form work?
After submitting your online application form with us, we will work on the whole processing with the Government. During the period of processing time you choose, we will receive the confirmation from the Government of your application, and as a result, we will get the QR Code.
Upon arrival in Thailand, you might have your visa and also the QR Code downloaded on your phone. So the officers at the airport can scan this code to verify if you are registered on their system and meet the conditions to enter the country.
How will I know if my application has been approved?
Rest assured since we will inform you by email once we have the approval confirmation from the Government.
How can I fix my application form if I made a mistake while filling it out?
One of our customer service agents will help you with this issue. In order to receive the proper assistance, contact them by chat or phone as soon as you can.
Is it possible to apply for my family or friends if they also want to travel?
Yes, it is. Applying online for them is really simple, you just need to click on add new applicants in the application form.
In case you are only helping them to apply, fill the form with their information, and upload their valid passport scan.
Why should I process my Thailand Health Declaration (T.8 Form) with your services?
We have vast experience processing multiple travel documents for different customers around the world. We also offer the easiest-to-fill forms to make sure to send your application following the government's regulations to increase the approval rate. Bear in mind the final response depends entirely on the government though.
Do you have any contact information?
Please feel free to contact us by chat or by sending us a message to our email address: [email protected]. Additionally, if you prefer to read more FAQs, you can do it by entering this link.