It's very likely that in one of these months before the pandemic, you've decided to travel to other countries being Thai, even if they have been nearby countries. Now, it may be time to go home and it may be somewhat complicated given that in many countries, airports still have strict rules for leaving. Still, there's basic information to learn How to enter Thailand during COVID-19 for Thais, which is something possible by applying for your Pass if necessary.
We remind you that this is only basic information about the Thailand Pass that you may need to return to Thailand, but this is indistinct from nationality. Still, if you are a Thai citizen, it may not be necessary and it may be more convenient for you to contact your nearest embassy for more detailed information on what you could do.
Aside from that, we invite you to read the rest of the information in case you have to apply for the Pass or Health Declaration.
Note: Since July 1st, 2022, the Thailand Pass is no longer necessary to enter the country.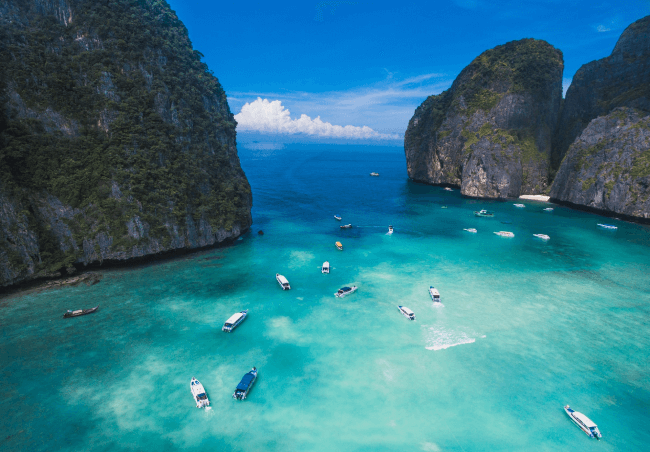 Frequently Asked Questions / FAQs
What is a Thailand Pass?
The Thailand Pass is an important requirement created to contain the spread of the COVID-19 in this nation. When you offer this form to the officials, they can verify if you can enter Thailand because it provides all the valid information about your health. If you're infected with the COVID-19 or you have symptoms, the information will be registered in the document and it'll allow important organizations to reach out to those affected to follow all the protocols needed.
Please note that this document might be necessary for you if you're Thai and you want to return to the country, but it's not mandatory and this can vary depending on your case, which is why we recommend that you contact your nearest local embassy.
What documents do I need to apply for the Thailand Pass?
In case you're eligible to apply for this document, you'll only need the following documents:
Also, remember that your passport must be valid for at least 6 months from the planned departure date and you should apply for this requirement at least 7 days in advance.
Do I need to show a COVID vaccination certificate to enter Thailand?
No. COVID vaccines or vaccination certificates are not required to enter the country.
Do I need a negative COVID-19 test result to enter Thailand?
There are no testing requirements.
Is quarantine obligatory when I arrive in Thailand?
COVID quarantine requirements: There are no quarantine requirements.
What are the prices and processing times for this document with iVisa.com?
This information will depend on the nationality in your passport, but the average price is the following:
Standard Procedure Time: when you can wait only

7 days

by paying

USD $24.99

.
Rush Procedure Time: this allows you to get your document in

5 days

if you pay

USD $45.49

.
Super Rush Procedure Time: you can get your form in

3 days

by paying

USD $76.99

.
Please remember that these are the average prices when your passport is from a foreign country, it might be easier for you to apply if you're Thai. We still suggest contacting your embassy for more details.
How can I apply with iVisa.com?
It's quite simple to apply using iVisa.com's online form, you just have to complete 3 steps. You can apply here and just follow this:
First: fill in the blanks with all your basic details and choose the type of processing (standard, rush, or super rush).
Second: verify all the details you offered before and then continue with the payment.
Third: upload your passport scan and send your form by clicking the 'submit' button.
After that, you just have to wait for your document and that's it!
In case of a doubt, you can reach out to iVisa.com's customer service center.
How much time will I need to apply online?
Since this is an easy process to complete, you can be ready in 20 minutes or even less because it depends on how comfortable you feel while doing the process. Remember that you can apply from anywhere and at any time.
Do children need this document too?
Yes, they do! As long as the traveler has an ordinary passport, the traveler needs to apply for the Thailand Pass because it is a mandatory document for everyone.
Is it safe to use iVisa.com to apply for my Pass?
Yes, you can feel completely sure about the service that iVisa.com offers. We decided to create a valid process by the Thai government that won't make you spend too much time either spend effort in vain. We have a modern platform that won't risk any detail of your information, and that's something we can confirm with these reviews.
Where can I find more information?
You can chat with iVisa.com's customer service center to get more help or you can read iVisa.com's website to find other FAQs. However, remember that if you want to return to Thailand and you have a Thai passport, we suggest contacting your nearest embassy.
Click this link only if you feel ready to apply for your Thailand Pass.