Visa Policy for Uganda
The Uganda visa policy determines the necessary requirements for an application, such as the kind of travel document or restrictions a foreigner must take into account, in order to enter the East African nation.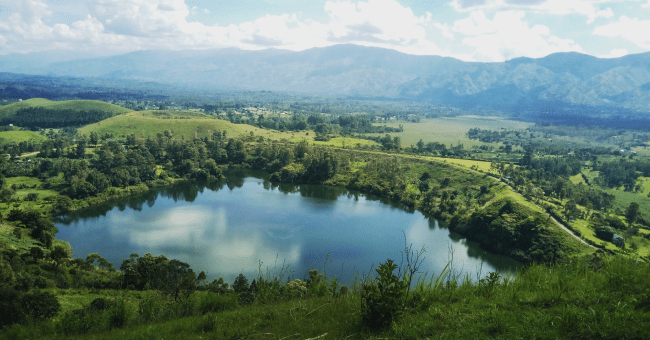 The laws and guidelines are defined by taking into consideration the traveller's nationality, the purpose of their trip, and the length of their stay.
The Uganda visa policy is wide-open for many. These passport holders from more than 30 countries do not need a visa to enter the country:
Angola
Antigua & Barbuda
Bahamas
Barbados
Belize
Burundi
Comoros
Cyprus
Eritrea
Eswatini
Fiji
Gambia
Ghana
Grenada
Hong Kong
Ireland
Jamaica
Kenya
Lesotho
Libya
Madagascar
Malawi
Malaysia
Malta
Mauritius
Rwanda
Saint Vincent and the Grenadines
Seychelles
Sierra Leone
Singapore
the Solomon Islands
Tanzania
Tonga
Trinidad & Tobago
Vanuatu
Zambia
Zimbabwe
Travelers from these countries will only be required to present their valid passport to gain access for up to 90 days. The passport must be valid for at least 6 months. The visa exemption applies to trips focused on tourism, business activities or transit for a third destination.
The Uganda policy also states that for tourism, medical treatment, family visits or doing business, the rest of the nationalities have three options. They can either apply for an electronic travel authorization (the easiest choice) or obtain their visa on arrival.
Non-exempted visa travellers transiting through Uganda for less than two days need a transit or electronic transit visa.
Any other travel to Uganda that surpasses three months and is for purposes not previously listed will require either a student visa, a work permit or another relevant permit according to each specific case.
There is also a special visa: the East African visa. It allows travellers to visit three of the East African countries for tourism purposes with no need to acquire all of the individual visas.
Entry and transit for Somali citizens to and through Uganda are forbidden unless they possess a biometric passport.
In the sections below, you can find more information about the Uganda visa policy for tourism purposes, what kind of travel documents are available and how to acquire them, among other important information.
Tourism Visa Policy for Uganda
The Uganda visa policy has fostered tourism through time. In July 2016, the government launched the eVisa platform. This new system has aimed to reduce the paperwork to get an electronic visa or travel authorization to visit the country.
Less than 40 nationalities do not require visas for Uganda. For the remaining travellers, the electronic visa or eVisa is one of the choices that nationals from countries that are not visa-exempt can get to access Uganda.
Visas on arrival are also an option for them. However, it is not as effective and quick as getting an eVisa since travellers may have to wait in long lines once they arrive at their entry port.
Through the Uganda eVisa system, it is also possible to apply online for an East Africa visa.
All foreigners, even those who do not possess a visa to enter Uganda, must have a passport valid for at least six months from the departure date.
You can read in-depth information about each type of visa within the next paragraphs:
eVisa for Uganda
The eVisa is an electronic visa that travellers can obtain through an online application process. It works as a regular visa because it allows holders to access the South East African nation for different intentions: tourism, family visits, business, and medical treatment.
It is considered a more effective process, as it omits the necessity of waiting in endless border lines to deliver a visa on arrival form.
The online application process for the eVisa is simple and will require the applicant's basic details, their Uganda trip plans and a digital passport upload. Once the eVisa application is sent and is approved, the traveller will receive a copy via email. The foreigner must print it to deliver it to the Uganda border control official upon arrival.
A regular Uganda eVisa is usually issued valid for three months with a single entry benefit. Nevertheless, during the application process travellers can choose between multiple or single entry, and between validity periods corresponding with six, twelve, or twenty-four months depending on their needs.
Visa on arrival for Uganda
All foreigners who hold a passport from non-exempted countries are still able to obtain their visa on arrival at one of the border checkpoints.
Nonetheless, the more convenient process to get the travel authorization is through the Uganda eVisa online system. Choosing the visa on arrival means foreigners will have to wait in line to get the application form and then do it again to deliver it and receive the visa.
Extra documentation may be required depending on the foreigner's nationality. Immigration officials may request a yellow fever certificate.
East Africa Tourist Visa
The East Africa tourist visa grants multiple entries for travellers to Uganda, the Republic of Kenya, and Rwanda for tourism. Holders can enter these three countries without the need to apply for three visas.
The visa is valid for 90 days from the issue date, and it represents a wonderful choice for anyone planning to visit the three countries within the same trip.
Please consider, the visa only works for tourism purposes, cannot be extended, and does not allow travellers to work legally in any of these East Africa countries. The visa can also be obtained through the Uganda eVisa system.
Other important visa information
If travellers are in transit for less than two days in Uganda, they must apply for an Uganda Transit eVisa through the same system. Foreign nationals must have a confirmed flight leaving Uganda to a third country or an additional adequate itinerary to depart Uganda within two days after arrival.
For longer stays and other purposes, foreign nationals must apply for a specific visa that matches their needs in any Uganda consulate.