If you need to renew your UK passport urgently, you can book a passport office appointment. You can book it up to 3 weeks in advance. Remember that this service will cost more than the regular service. You have two options, online premium or 1-week Fast Track. Both of these services are available with the UK government directly.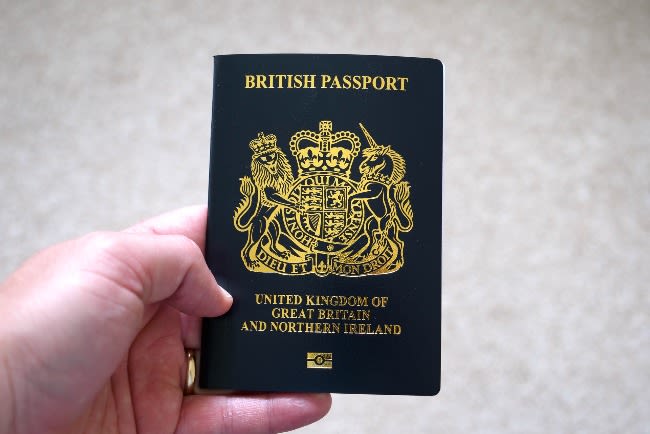 If you have a bit more time to renew your passport, it's time to trust iVisa.com with your Passport Renewal UK citizens. Forget about appointments or even leaving home. All you need is an internet connection. Learn more about the UK Passport Renewal appointment with us.
Frequently Asked Questions
Who is this service for?
Make sure you comply with these specifications:
You're a UK citizen.
Your passport must be in your possession.
Your passport has expired or has a minimum time left on it.
You do not have empty pages anymore.
You can request the UK Passport Renewal appointment if you need your passport urgently. The UK government offers this service. At the same time, it doesn't take that long with iVisa.com Read below to find out more.
Why is iVisa.com the best service for my Passport Renewal service?
iVisa.com has the right expertise to help you process your UK passport. You can find everything in one place.
We will provide you with an online application form iVisa.com and a kit that we will send by email. The kit includes a shipping label and instructions to complete the process at home. After that, you just need to print the shipping label (at home or PO) - for free and buy an envelope to send your current passport to the UK government. The shipping label is already covered in our fee but iVisa.com will not pay for the envelope.
Our team can answer all the questions about the UK Passport Renewal appointment.
What are the steps for the UK Passport Renewal?
It's simple. You must follow these steps:
Step 1. Complete our online form: To be expertly processed by our team. Our optimized platform is designed to be easy to use.
Step 2. Receive your renewal kit: Via email. It includes your paid shipping label and instructions to send your current passport.
Step 3. Send your current Passport: Directly to the UK government using Royal Mail.
Step 4. Receive your new Passport: At home, from 6 to 11 weeks after sending your current passport.
Keep reading more below about the UK Passport Renewal appointment.
What are the processing times and fees?
The Government Fee for the UK Passport Renewal is £75.50 for the standard 34-page passport and iVisa.com will be charging you a £25 Service Fee to help with the process.
What do I need to start?
Collect these items:
Passport: Your passport has passed the expiration date or will expire soon.
Passport photo: We will provide the photo guidelines.
Email address: Expect any communication through your email.
Method of payment: Pay with a credit or debit card.
We have all the details about the UK Passport Renewal appointment.
Can I rely on iVisa.com?
Absolutely! We know how to manage any travel requirement, especially the ones related to passport renewal. We know all about the UK Passport Renewal appointment.
Read more about our successful results on the user reviews section.
Where can I find more information?
Communicate with our customer service team, who can help you at any moment. We can solve your doubts about the UK Passport Renewal appointment.
iVisa.com Recommends
Canada is the perfect holiday destination. Explore the gorgeous Okanagan Valley, a warm site near Penticton and Kelowna. Spot the massive lakes and visit the best beaches in British Columbia. You can try some activities, like canoeing, boating, and sailing. Near the valley, you can find farms that grow cherries, pears, and plums. We recommend exploring the ski resorts, such as Apex, Silver Star, or Sun Peaks, during winter.
Continue with the Canadian Museum of Human Rights located in Winnipeg. The museum opened in 2014 near The Forks, a unique building that displays the Canadian landscape in its design. The concept behind the museum was to feature personal stories, opposite perspectives, and a range of themes about human rights. We're sure you will be fascinated by the exhibitions and overall atmosphere.
The Calgary Stampede is a 10-day affair happening during the summer. During this period, Calgary becomes a western town with locals wearing jeans and cowboy boots. You can spot rodeo events, games, food stalls, and the Grandstand Show. Try the Stampede Breakfasts, free meals of pancakes.