If you need to renew your UK passport as soon as possible, you can opt for the fast track option. The service is available for passport renewal, details change, replacing a lost or stolen passport, or getting the first passport for your child. The fast track takes 1 week, and it requires an in-person appointment.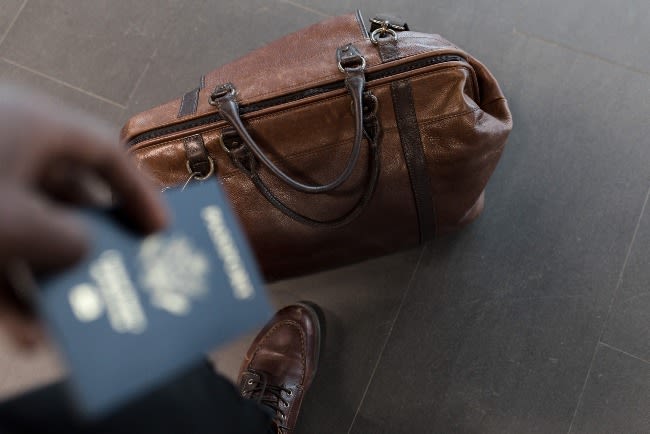 If you have time to do the usual process, iVisa.com has all the tools to help you. The Passport Renewal UK citizens is possible within our platform. We have a team that will review your application before it arrives at the UK government. Read more about the UK Passport Renewal fast track below.
Frequently Asked Questions
Who can apply for the UK Passport Renewal?
You should comply with these requirements:
You're a UK citizen.
Your passport is in your possession.
Your passport has expired or is about to expire.
We can inform you about the UK Passport Renewal fast track. Trust us.
Why should I choose iVisa.com for this service?
iVisa.com provides a one-stop service with a team of experts ready to help you along the way.
Additionally, the process can be done online from start to finish. We will provide you with an application form at iVisa.com and a kit that we will send by email. The kit includes a shipping label and instructions to complete the process from home. All you need is to print the shipping label we send you (at home or PO) and buy an envelope to mail your current passport to the UK government. The shipping label is already covered in our fee but iVisa.com will not pay for the envelope.
Let us help you with the UK Passport Renewal fast track.
What are the steps to get the UK Passport Renewal?
The steps are few and simple:
Step 1. Complete our online form: For our team of experts to process it. Our optimized platform is designed to be easy to use.
Step 2. Receive your renewal kit: Via email, including your paid shipping label and instructions to mail your current passport.
Step 3. Send your current Passport: Directly to the UK government using Royal Mail.
Step 4. Receive your new Passport: To your address, from 6 to 11 weeks after sending your current passport.
Keep learning about the UK Passport Renewal fast track.
What are the processing times and fees?
The Government Fee for the UK Passport Renewal is £75.50. This covers the standard 34-page passport. Additionally, iVisa.com will be charging you a £25 Service Fee to help you with the process.
What do I need to start?
You should have the following:
Passport: Your passport has expired or has a minimum time left on it.
Passport photo: We will provide the photo guidelines.
Email address: Expect our communications electronically.
Method of payment: Pay for the online service with a credit or debit card.
We have all the details about the UK Passport Renewal fast track.
Is iVisa.com trustworthy?
Yes! We have been in the market for years, and we have acquired the right expertise to help you with your passport renewal. Explore more about the UK Passport Renewal fast track with us.
Visit our user reviews section and confirm we have what you need.
Where can I find more information?
Communicate with our customer service team, who can help you at any time. We have all the answers about the UK Passport Renewal fast track.
iVisa.com Recommends
After your UK passport renewal, what do you think about visiting Canada? Victoria's Inner Harbor is a marvelous site in Canada you can't miss. You can stroll, shop, dine or observe street artists performing on the harbor. In the middle, you can see the gorgeous Empress Hotel, a famous building that has received kings and queens. Nowadays, you can enjoy the traditional high tea here, one of the favorite attractions for visitors. Although you can visit at any time of the year, we recommend heading here during the summer season.
In Eastern Canada, you can find the Bay of Fundy. The site offers incredible tides, and its variation is one of the largest in the world. It can go up to 19 meters. You can take the trails and explore Hopewell Cape, Fundy National Park, and Grand Manan Island.
If you're looking to spot polar bears, then you should go to Churchill, Manitoba. During the polar bear migration, you can see these animals making their way to Churchill from Hudson Bay. During the fall, you can take a buggy near the polar bears for a close encounter. The best time to visit is between October and November.