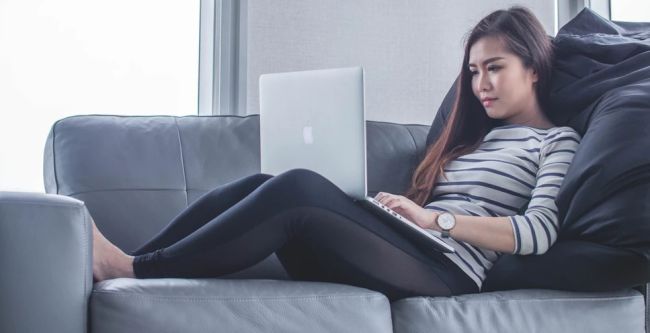 Have you realized all the time we can waste going to an office to carry out the passport renewal?
It is incredible that sometimes we have to postpone certain extremely important activities in order to go to an office to carry out this procedure.
Let me tell you that with the option that I will mention below you will no longer have to go anywhere. iVisa.com always thinking about the comfort of its clients has decided to include a new service for the renewal of passports. That means that through our digital platforms, you can request it and we recommend that you have a debit card, credit or PayPal to make the respective payment. That means that through our digital platforms, you can request it and we recommend that you have a debit card, credit or PayPal to make the respective payment. Also, the form that iVisa.com has created will really fascinate you because it is simple and will not take you more than 10 minutes. Below we will present you more about this new service that we have for you.
Frequently Asked Questions (FAQs)
What do I need to know about passport renewal?
It is essential to mention that if your passport does not have a valid date during your stay in another country until your return to your country of origin, you will have serious problems. For that reason, you need to be aware of your passport expiration dates before you travel.
How many ways are there to do this paperwork?
Actually you have 2 alternatives, the first is a traditional way, that means that you have to go to an office to start the renewal of your passport which takes time because you have to go to that place wasting a lot of time. The last option and the best one is that you request with iVisa.com because through our digital platforms, you will be able to acquire this service and we will help you with this procedure. We also have customer service staff so that you can solve your doubts 24/7.
Do I qualify to request this renewal online?
Before you start this procedure, make sure you comply with everything we will let you know below:
Make sure this travel document was issued when you were the age of 16 or older

This document must be in good condition.

Your passport must have been issued in the last 15 years.

Your passport has your current names. In case you have changed your name, you must show a document that supports it.
*Take into account that you must meet each of the conditions aforementioned to be able to request this renewal online.
What are the documents that I must gather to request this renewal with iVisa.com?
If you request this procedure with iVisa.com, it will really be very simplex and you will only have to collect certain documents that are easy to obtain, such as:
Passport scan: the passport information page must be visible.

A digital photograph: the photo must meet certain requirements such as not wearing glasses, not covering the face with any accessory, among others. If you want, you can use My Passport Photos to easily acquire your photo.

E-mail: be sure to enter a valid email and that you have access because all the information we have about the renewal of your passport will be through this email.

Payment: to have a successful payment, you need a credit card, debit or a PayPal account.
How many types of procedure times does iVisa.com offer?
iVisa.com has three kinds of processing so that you can have the freedom to choose depending on your needs. These are the alternatives:
Standard processing – if you choose this alternative, you will acquire your passport renewal in 5 days

Rush processing – this process will only take 3 days

Super Rush processing – if you need to have your document as fast as possible to travel, with this option you will have it in 2 days
I want to know, what are the prices for this procedure?
The fees will be different depending on how fast you want the renewal of your passport.
Standard: the amount to pay is USD 86.00

Rush: the price of this option is USD 116.00

Super Rush: this alternative has a higher price than the others, so you must pay the amount of USD 151.00
How can I fill out this virtual form?
iVisa.com doesn't have a difficult formulary, which allows you to fill it out without any problem. But, in case of any doubt, you can chat with our operators at any time. This application form is divided as follows:
1.You have to complete this form with your basic information and also select the procedure speed according to what you want.
2.Once you have completed the entire form, review it and you only have to pay for your online application and for that you have to use a credit or debit card or Paypal.
3.In this step, make sure you attach the requested documents and do not worry about the rest because it will be in our hands.
Begin the renewal of your passport with us by clicking here.
How long will it take me to finish that online form?
As we mentioned before, completing this form is very easy so you only need approximately 10 minutes of your time.
Are iVisa.com's services really safe?
We guarantee that iVisa.com is a company that has years providing different services to thousands of travelers. We always innovate and update our platforms to make it easier for our clients. Your information will not be at risk because we have a system that protects the entire database. Trust us.
How will the process of this procedure be during this health emergency?
Due to the Covid-19, iVisa.com has taken certain precautions and created new platforms to make it easier for customers. So that they can request any of our services virtually. If you want to request this passport renewal from your home or any other place where you are, you can do it and you only need to have an internet access, a computer/laptop and a debit, credit card or a PayPal account.
If I want more information, what can I do?
On this occasion, you can chat with our super operators who will be willing to help you 24/7. On the other hand, you can also enter the website and read more details about this new service.