If you're traveling with your children and you need a passport for them, the US Government provides the service. You need to complete Form-DS 11 and bring a few requirements to an acceptance passport facility. The passport fee is USD 80 for the application fee plus USD 35 for the execution fee. We can also help you with your question: how much does a minor passport cost?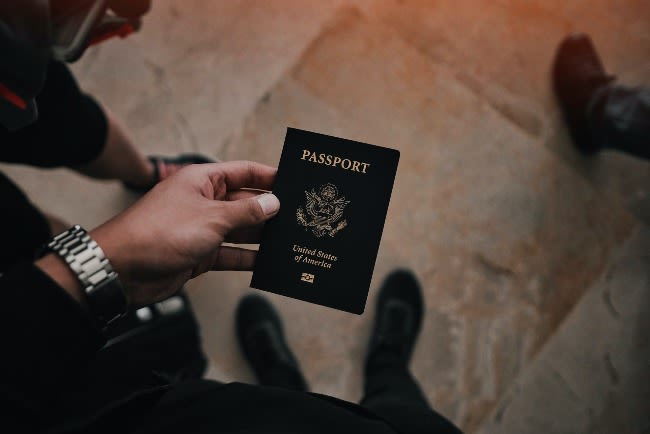 In case you need to renew your passport, you don't need to leave your home with iVisa.com. Our error-free service is all you need for your new passport.
We offer our service to US citizens in the United States with valid US passports. We can answer your question: How much does a minor passport cost?
How does the process work?
We can confirm the process is simple. Still, you must follow these three steps carefully:
Complete Form-DS 11 with the necessary details. You need to have US citizenship evidence, parental relationship documentation, an identification document, and a photo, according to US Government guidelines.
Bring a bank check with the exact fee that the US Government requests.
Visit an acceptance passport facility with the required documentation and the minor. After that, you can track the status of your application.
Adults have it easy as they can opt for an online procedure that iVisa.com offers. In this case, you need to complete an online form and attach a photo. Continue by paying the US Government fee and our service. We will send a kit with all the required documentation that you need to sign. Finally, you need to take the whole package to the post office for shipment. Track your application with the details we have. Remember that we have the answer to your question: How much does a minor passport cost?
In case you're traveling in less than 6 weeks, we can't support you. The standard process lasts 10 weeks, which means your passport won't arrive before your trip.
We can help you with your question: How much does a minor passport cost?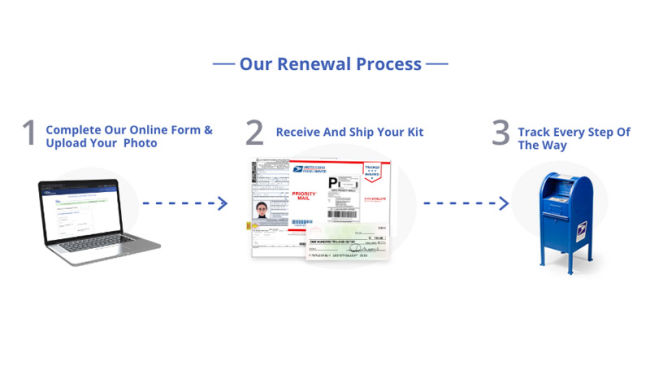 Frequently Asked Questions
Who is this service for?
The service is available for US citizens with a valid US passport that has the following characteristics:
You have your passport with you.
Your passport doesn't have any damage.
You aren't younger than 16 years old.
The issue date in your passport doesn't exceed 15 years.
Your current name appears in your passport.
Your passport must have been acquired after or at 16 years old.
Go for your new passport now. We can tell you the answer to your question: How much does a minor passport cost?
Does iVisa.com need my current passport?
No! We don't need your passport for this process. We need you to receive a kit with the following documents:
A DS-82 Form that you need to sign.
A printed and stapled Passport Photo.
A bank check showing the US Government fee.
A USPS envelope with postage.
Review the documents and sign them. Go to the post office with the kit and your passport. Ship all to the US Government. Don't worry about anything! We can answer your question: How much does a minor passport cost?
How much does it cost to get my passport renewed?
You need to pay the US Government fee of USD 130. According to your needs, choose between these options:
Select Kit Shipping Time: Same Day Free Shipping (cut-off 2pm EST) for $72
Select Kit Shipping Time: 2 Day Free Shipping for $60
Select Kit Shipping Time: 4 Day Free Shipping for $40
You can go for the standard service that lasts 10 weeks or choose the expedited service for an extra fee of USD 60. In this case, you will only wait 4 to 6 weeks.
Continue learning the answer to your question: How much does a minor passport cost?
iVisa.com Recommends
Now that you and your children will have new passports, it's time to think about your next destination. We recommend taking a look at Greece. The country not only offers fascinating ancient civilizations, but you can explore over 6,000 islands that have the most beautiful beaches in Europe. Archaeological sites like Acropolis or Delphi are just a few examples of the incredible remains left by Ancient Greece. Besides, you can explore the blue waters and dreamy beaches in Santorini and Mykonos. Over here, the white and blue villages will make you want to stay forever. If you want to party Greek style, these are the islands you need to visit.
Explore the capital, Athens, where plenty of monuments and museums are waiting for you. Also, check the monasteries of Meteora or visit more beaches in Corfu and Crete. Rhodes Town is a fantastic place to learn about Greek culture. Before you start dreaming about Greece, remember that the food is delicious. The Mediterranean diet that uses fresh vegetables, olive oil, and seafood is all you need. Greece is perfect for your next trip.