The General Directorate of General Security of Lebanon established a new generation of passports for Lebanese citizens in August 2016.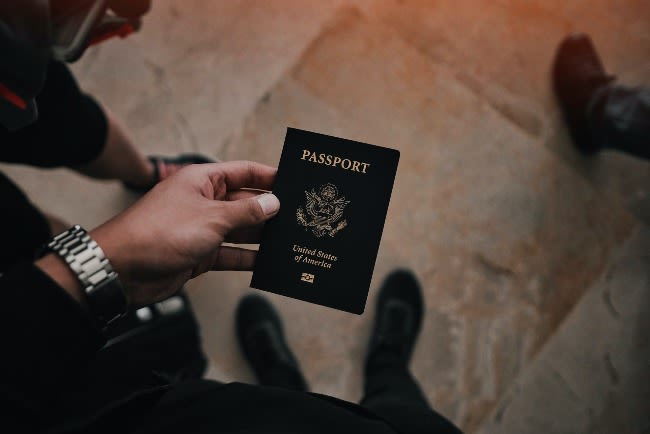 The purpose of replacing the existing passports was to improve the safety features by implementing the biometric passport.
This means that old style passports (burgundy color) are not replaceable. Instead, Lebanese citizens should apply for a new one and complete the application procedure as if for the first time.
Likewise, all passports that have been previously renewed, must now be replaced with a new biometric one.
The good news is that soon the online passport renewal service by iVisa.com will be available for Lebanese citizens. This new option allows travelers to apply for the renewal kit in a few minutes from the comfort of home.
In this blog, created by iVisa.com, you will find information about passport renewal for Lebanese nationals and the upcoming online application service.
Frequently Asked Questions
How long does it take to get my new passport with iVisa.com?
Depending on your needs, the passport renewal kit from iVisa.com can be delivered in 3, 6, or 9 business days. After delivering your application, the process of the passport renewal for Lebanese nationals can take between 2 to 15 working days. The time will depend on your location and the accuracy of the documents you provide with your application form.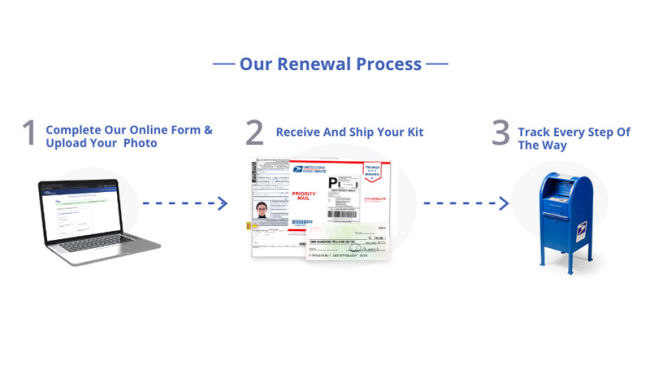 How much does it cost to renew my passport with iVisa.com?
iVisa.com has three delivery options for the Lebanese passport renewal kit:
3 Business days for $72
6 Business days for $60
9 Business days for $40
The different fees charged by the Lebanese government for the passport renewal for Lebanese nationals are:
$40 USD to renew a passport (from burgundy to blue), or obtain a new one (blue to blue) for one year.
$200 USD to obtain a new passport for 5 years
Be sure to check iVisa.com frequently for the latest updates on passport renewal for Lebanese nationals.
Why do I need to renew my Lebanese Passport?
If you do not renew your current Lebanese passport, you will not be allowed to leave the country or enter another nation. The burgundy Lebanese passport will not be accepted by the authorities in any country around the world as it will be invalid.
Find more information about passport renewal for Lebanese nationals below.
What are the requirements to renew my Lebanese Passport?
Until further notice, the Lebanese government is only accepting passport renewal requests that are hand delivered. Make sure to take the application form to the appropriate jurisdiction. The requirements for a passport renewal for Lebanese nationals are :
A completed application form.
Your current passport. (Include copies of the first six pages).
Three passport-style photos (2 x 2 inches): To ensure your photos are government-compliant, visit iVisa.com photo.
Your driver's license. Your Green Card is also valid. (High-resolution copy required).
A bank check. It must be payable to the Consulate of Lebanon (see fees below)
A stamped, certified, self-addressed large envelope(Express Mail, UPS, or FedEx).
A right thumb fingerprint card in either pink or white. (The card is available from the embassy in your jurisdiction and should be notarized. On the back of the card, the public notary must indicate that the fingerprint corresponds to the holder's right thumb.).
A cover letter to submit the application via mail.
Do I have to renew my Lebanese passport again after one year?
No, you will not be able to apply for a passport renewal for Lebanese nationals for a second time. You will need to apply for a new passport as if for the first time. Your new document will have a validity of 5 years.
Remember, if you are 18 years or older, you will have to apply in person at a Lebanese government facility to get a new passport.
iVisa.com Recommends
Greece is known for its unique historical sites, ancient culture, and most of all, its natural beauty. This country is also one of the most visited destinations in the world. The Greek territory also includes almost 6000 islands, some of them considered to be paradise on earth. Here are a couple of the most recommended places to go during your visit to Greece.
Acropolis, Athens. This place is considered the most representative symbol of the western civilization of the ancient world. Three temples from the 5th century BC form this breathtaking architectural site.
Santorini. This famous island is iconic for its pretty streets and white houses, gleaming in the sun. Its stunning landscapes are like something from a painting. The towns of Fira and Oia are the most touristic locations on the island. One of the most popular activities is swimming at the black volcanic sand beaches.
Corfu. Its capital, Corfu town, is a UNESCO World Heritage Site. The pedestrian-only streets lead visitors to lovely cafes and beautiful buildings from the 16th century. Paleokastritsa is the most popular beach around for its unique turquoise waters and its colorful hills.