Traveling to another nation is amazing, but we must first have a passport that has a valid date from arrival in another country to return to our country of origin. However, sometimes we are not aware of the expiration dates of the passport and when we realize it, it already has an expired date or that is about to expire. In that case, we look for different options to renew it, but how long will it take to get my passport renewal?
Given this question, let me mention that iVisa has the best processing times and if you want to get as soon as possible your passport renewal you have a Super Rush option and also these procedure speeds have very affordable prices. In addition, the entire process is done virtually through a computer or laptop.
We invite you to continue reading this blog and you will discover all the benefits that iVisa offers you through its digital platforms.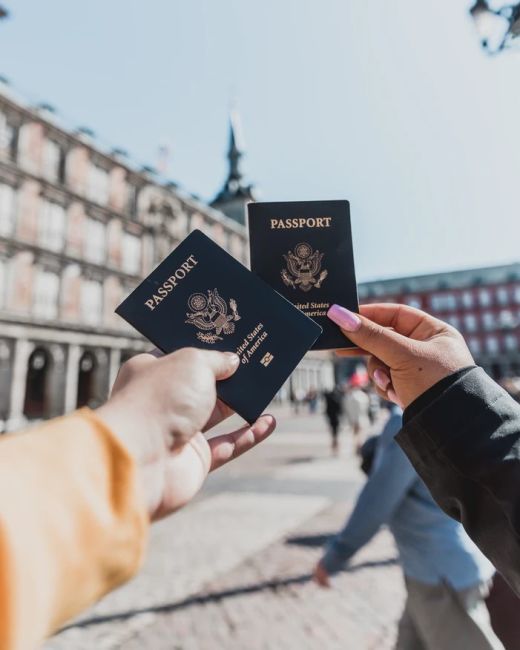 Frequently Asked Questions (FAQs)
Why should I renew my passport?
You must renew your passport every time it has an expired date or if you want you can also do it several months in advance so that you do not have any inconvenience when traveling to another country.
How do I know if I qualify for the passport renewal?
If you are interested in renewing your passport, it is essential that you consider the following questions that we are going to mention:
Is your current passport still undamaged?

Was your travel document issued after your 16th birthday?

Was your current passport issued less than 15 years ago?

Do your current passport names still match your current names or do you have an official document to validate your changed name new names.
*If your answer is YES, you can apply for this passport renewal. Otherwise, if you don't comply with the aforementioned, you can't renew your passport.
What are the documents that I must have to apply for this passport renewal?
If you are interested in applying with iVisa's online form, you only have to provide us certain documents that you most likely already have.
This is the short list:
Good quality of passport scan.

Digital photo: your face must be visible and need to gather certain criteria. We recommend that you use My Passport Photos

E-mail address: Through this email, we will send you all information about the renewal of your passport. For that reason make sure your email is valid.

Payment methods: iVisa accepts credit or debit cards and even a Paypal account.
In the following sections we will explain more about the prices and processing times that iVisa has, in addition to giving you the guidelines so that you can complete the form.
What are the processing times established by iVisa?
The processing times that iVisa has for you is adjusted according to your needs:
Standard – to obtain the renewal of your passport is 5 Business Days

Rush – you just have to wait 3 Business Days to acquire the renewal of your travel document.

Super Rush – this option is much faster so you will get your travel document in 2 Business Days
What are the costs that ivisa offers?
The prices in this case will vary depending on the processing time you choose to acquire to renew your passport. Keep in mind that the faster you want to have this document renewed, the more expensive it will be.
Standard processing: all you need to pay is USD 76.00

Rush processing: the total cost of this option is USD 106.00

Super Rush processing: this procedure will cost you the amount of USD 141.00
*All amounts to be paid include the service fee.
What are the steps to follow to fill out this application?
This online form is extremely simple, and you do not need much time to do it. Nevertheless, if you have any questions while filling out the form, you can contact our agents at any time.
1.Complete all the information on the form with your data and then select the processing time according to your preference.
2.In this step, you will have to review all the information that you put on the form and if you need to modify something, you can do it. After that, you will have to make the corresponding payment either with a credit/debit card or PayPal**.
3.Lastly, you only have to upload all the requirements mentioned above.
Click here and start now the renewal of your passport with us.
Can I use a valid visa from my old passport once I have renewed my passport?
In case your previous passport is still linked to a valid visa, you can use it without any problem as long as you also carry the new passport with you to avoid any inconvenience.
How long do I require to fill out this form?
To complete this formulary, you only need to have between 10 to 15 minutes. As you may have realized it will not take you long to do so. We suggest that before starting this form, you gather all the requested documents.
Is it really safe to apply for this passport renewal with iVisa?
iVisa really offers you all the possible security as the protection of your data. We have a system that is responsible for protecting the entire database to avoid the information is in danger. It is relevant to mention that we constantly launch various products for the benefit of customers. Our platforms are 100% secure and digital.
What measures has iVisa taken regarding passport renewal due to the COVID-19 pandemic?
Due to this situation, iVisa has innovated and improved its platforms so that despite this health emergency, customers have the ease of being able to renew their passports, but everything will depend on what each government has established. Additionally, it is important to mention that if you are decided to apply with iVisa, the process will really be very easy and you will not need much time and best of all, it will be virtual.
Do you need more information?
If your answer is Yes, you will have two options. The first is to enter this link and chat directly with our agents who will be happy to assist you. On the other hand, you can visit our website and read all about the passport renewal.
Choose iVisa and you will not regret it.