Passport renewal for people over 18 years old is possible under certain circumstances.
If you think this process can be very complicated, don't worry, iVisa is a company that has implemented a new service so that travelers can carry out this process with us. We guarantee you a fast and super simple process so you will not need more than 10 minutes of your time since we do most of the process for you. Do not forget that before applying with us you must meet each of the requirements that we will mention later.
Now, we will share the eligibility criteria, as well as the steps an applicant must take to renew his/her passport.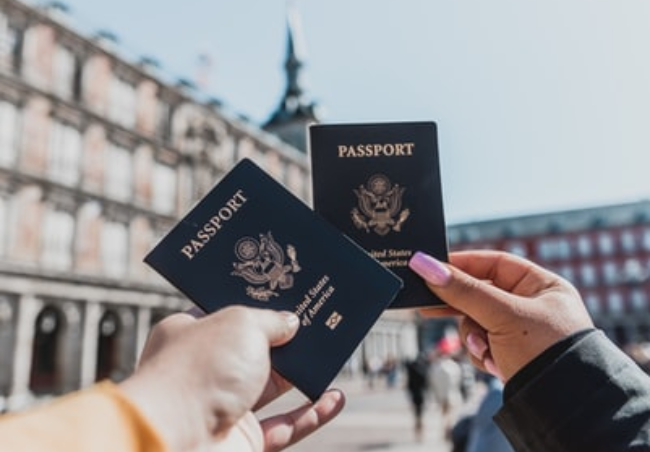 First of all, you have to check if the following criteria are correct:
You still have your passport, and you can submit it.
You were at least 16 when the passport was issued.
The passport was not issued more than 15 years ago.
The passport is not damaged, and it was never lost/stolen. Even if it was later found or returned, you are not eligible for renewal. Normal 'wear and tear' is acceptable.
The passport is in your current name. If it's not, you have to prove your name change with a valid legal document.
If your passport does not meet even one of the requirements above, your only alternative is to apply for a new passport using the DS-11 form. You will also have to submit your documents in person at the nearest passport agency or passport acceptance facility.
Passport Renewal for 18-year-olds or Older – required documents
If you determine that your passport meets all the eligibility criteria for renewal, then you can proceed to renew it by mail or in person if the matter is urgent. Below, you are going to find a list of all the documents you have to submit for a successful renewal process.
1.The passport itself – again, you have to make sure that it meets all the eligibility criteria above.
2.A DS-82 form – the US Department of State can be helpful here. You can find the form on their website. Feel free to use the form filler and then print the form, or you can just print the PDF and complete it by hand. No matter which option you opt for, do not forget to date and sign the form by hand.
3.The document that proves your name change – if this applies to you, you have to submit a legal document that attests to your name change. It can be a marriage certificate, a divorce decree, a name change court order, etc.
4.One passport photo – the picture must be 2 by 2 inches, and it can't be taken more than 6 months ago. You cannot appear wearing glasses, and the background has to be white. For more passport photo guidelines, please check the US Department of State website.
5.The passport renewal fee – if you apply for a renewal in person, you can pay with cash. However, if you renew by mail, you have to use a check or a money order payable to the US Department of State.
Once you have everything you need, you must put all the documents in an envelope big enough so that none of them are folded. You are required to use USPS only. Using another courier means that your envelope will be sent back to you.
The bottom line is that the application process for a passport renewal for 18-year-olds or older is easy to go through. As long as your passport meets the requirements and you put everything together, you should not experience any difficulties.
Remember that we have customer service agents who can contact them at any time. They will be very happy to assist you. We are available 24/7.