US citizens who live in Chennai can renew their passport at the US Consulate General in Chennai. The American Citizen Services Unit can process all passport-related applications. Below, you will find a step-by-step guide on how to apply for passport renewal.
However, if you are thinking that there should be a way to do all this process without the need to move from where you are, your home, your office ... iVisa has the solution for you.
You can start your application for the renewal of your passport using iVisa, and best of all, it's completely online. It is the easiest and most effective way to obtain the renewal of your passport with the minimum effort. Start now.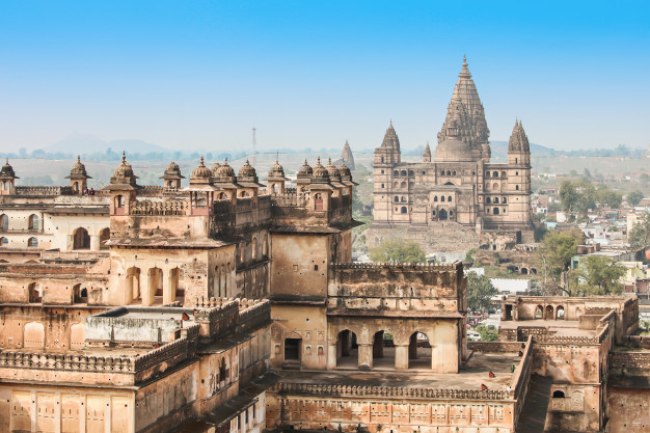 Submission methods
India is one of those countries in which the US Department of State allows passport renewal by mail. If you wish, you can also go to the US Consulate in person. However, you should know that your passport has to meet a few requirements to be eligible for a renewal by mail. They are as follows:
It was issued within the last 15 years.
It is still in your possession. It's not stolen or lost.
It is not damaged. Usual 'wear and tear' is acceptable.
It was issued when you were at least 16 years old.
It was issued in your current name. If it is not, you must have a document that attests to your name change (i.e., marriage certificate, divorce decree.)
If your passport does not meet even one of the conditions listed above, you cannot renew by mail. You have to go to the US Consulate in person.
Passport Renewal in Chennai – Requirements
When you apply for a US passport renewal, either by mail or in person, you have to make sure that you have all the necessary documents at hand. The list is not very long, but we advise you to read it carefully so that the application process does not take too long. Here is what you'll need:
The passport you want to renew – must meet the requirements above.
A completed and signed DS-82 form – you must first fill it in and submit it online. Then, you have to print a copy.
Social security number – if you do not have one, you have to submit a signed and dated statement. The statement must read, 'I declare under penalty of perjury under the laws of the United States of America that the following is true and correct: I have never been issued a Social Security Number by the Social Security Administration.'
One passport-sized photo – please make sure that the picture follows all the US passport photo requirements. It must be taken against a white background in the last 6 months. No glasses. It has to measure 2 by 2 inches (50mmx50mm.)
The document that attests to your name change – if applicable.
The cost of an adult passport is $110.
As far as payment goes, it depends on the submission method. Therefore:
In-person – you can pay using cash (US dollars or Rupees.) Credit cards and demand drafts are accepted, but not debit cards and personal checks.
By mail – a demand draft from a national bank in favor of the US Consulate General, Chennai. Please check the US Consulate exchange rate. Do not send cash.
If you decide to apply by mail, please address your envelope to American Citizen Services Unit, US Consulate General, Chennai Gemini Circle, No. 220 Anna Salai, Chennai – 600006.