Passport renewal in Singapore is available at the US embassy in Singapore. All you need is a few documents and to go to the US embassy in person. In Singapore, it is not possible to renew your passport by mail.
We understand this process may be difficult if you live in another city or if you are not available to travel right now, that's why our iVisa team has developed a new service that can help you with this! Get your passport renewal with iVisa 100% online. You won't have to set an appointment nor to assist to any appointment, the whole process is online.
The application was designed so that our clients can apply from the comfort of their homes quickly and effectively. Apply now.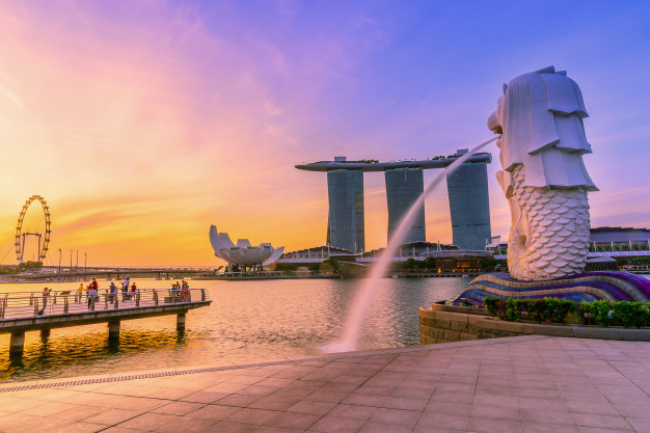 Book an appointment
You cannot go to the US embassy to renew your US passport without scheduling an appointment. Appointments must be made for adults and children alike. If more than one person in your family plans to renew their passport, you have to book individual appointments for everyone.
How to get ready for your embassy appointment
Before you go to the US embassy in Singapore to renew your passport, you have to make sure that you have all the required documents in your possession. Failure to comply leads to unnecessary delays. So, here is what you will need:
A DS-82 form – you can complete it online and then print it, or you can simply print it and complete it by hand. However, keep in mind that you must not sign it beforehand, you have to wait until your embassy appointment to do that.
Your current passport and a copy of your passport's information page – it does not matter if your passport is already expired or about to expire.
A valid passport photo – the picture must be 2 by 2 inches (US standards) and taken in the last 6 months. The background has to be white, and you cannot appear wearing glasses.
The passport renewal fee – the cost of passport renewal is $110. You can pay with Singapore dollars or by credit card. The embassy takes Master Card, Visa, or American Express.
Once you arrive at the US embassy in Singapore, you will be asked to take a queue number and wait to be called in for processing.
Minor passport renewal
The renewal application process for children (under the age of 16) is pretty similar. However, the requirements are different. They are as follows:
A DS-82 form-11 form – it has to be completed but not signed.
The child's and parents' passports – you also need photocopies of the biographic pages of the said passports.
A passport photo – the US passport photo requirements apply.
The child's CRBA (Consular Report of Birth Abroad) if the child was born overseas. If the child was born in the US, a US birth certificate is necessary
The payment – the same conditions as for adults apply
Keep in mind that both parents must be present when the child's renewal application is processed. If that is not possible, the present parent must procure a signed and notarized DS-3053, in original plus a copy. It's also necessary to have a copy of the non-present parent's identification—the same as the one used in the DS-3053.
Passport renewal in Singapore – processing time
It usually takes 10 days to 2 weeks for the new passport to be issued. When that is done, you have to go and pick it up in person. It cannot be sent by mail. If you cannot show up in person, you can authorize somebody else. The authorization must be in writing.
Obtain your new passport renewal with iVisa now! You won't regret it.