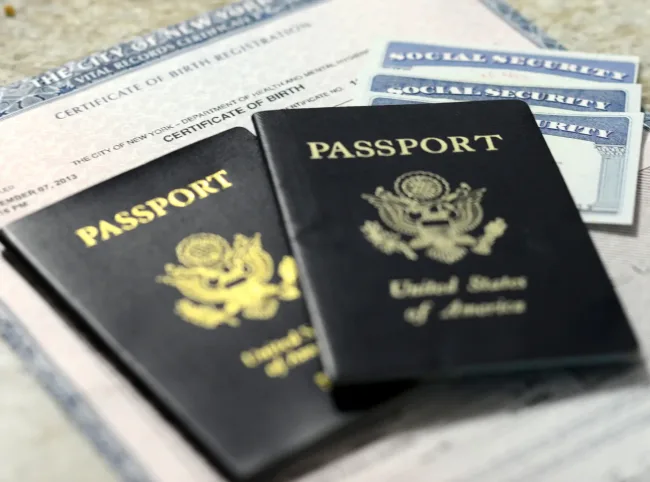 If you're living in New York City and just realized your passport has expired but are worried about the renewal process, do not panic! iVisa can help!
The most essential document to any traveler is a valid passport, especially if you're planning to leave the country. Unfortunately, these precious books expire, and we know that renewing a passport is a tedious and stressful procedure, especially amid the hustle and bustle of New York City.
However, there is no reason to avoid renewing your passport. iVisa is here to ease your fears and answer your burning questions about the passport renewal (NYC) process. Best of all, we can help you avoid the long queues at the Secretary of State and New York passport agency. Learn more below:
Is it possible to do a passport renewal in NYC?
Yes, a passport holder can renew their passport in New York! iVisa offers an online service to all US citizens at an affordable price. Our expert team even ensures you comply with the US Government guidelines.
US citizens with valid US passports living in the United States can apply through our service. Thus, anyone currently in New York is welcome to apply for their passport renewal on our site.
The iVisa passport renewal process
How do our passport services work? We offer simplified and easy-to-follow passport applications that take the guesswork out of renewing your passport. We guarantee you will renew your passport effortlessly if you follow these steps:
Step 1: Fill out our online form, upload your passport photo, and pay with one of our online payment methods (Paypal, debit, or credit card).
Step 2: Collect your passport kit at home, sign your form, pack everything and drop it off at the closest post office or mailbox.
Step 3: Track your kit status at any time during this process.
Benefits of applying with iVisa
Our simple steps come along with great benefits for you:
Effortless Process: We do all the work for you; you just need to follow the steps.

Government Compliance: Our immigration experts will review your renewal application and passport photo to check if they suit government guidelines, making this process error-free. In the implausible scenario that your passport application is rejected, you will receive a 100% reimbursement.

Your passport will be sent directly to the government authorities: There is no need for you to send us your passport. Your kit will come with everything; all you need to do is sign and mail it.

Saves you time and money: If your travel is more than six weeks ahead, we have two available processing speeds: expedited government service (4 to 6 weeks) or government standard service (from 10 to 12 weeks). Please consider that you are only eligible for this service if your travel is coming up later than six weeks. Otherwise, you will only obtain your new passport after your departure.
Who is eligible to apply for a Passport Renewal with iVisa?
Only US citizens living in the United States with a valid US passport can apply for a renewal through our service. You must also have the following:
Your existing passport is in your custody.

Your passport doesn't show any damage.

Proof that you are older than 16 years old.

The issue date in your passport is within the last 15 years.

Your current name appears on your passport.

You obtained your current passport after or at 16 years old.
Document requirements for a passport renewal?
Our team does not need any supporting documents from our applicants. We only need you to wait for the passport renewal kit with the following items:
A DS-82 Form that is already ready for your signature.

A printed and stapled passport photo.

A bank check with the US government fee.

A USPS envelope.
Check the documentation and sign the passport form. After that, carry your current passport and all the documents in the envelope provided to a passport acceptance facility, i.e., post offices near you.
How long does it take to obtain my new passport?
The US Government has two services for processing your new passport:
Standard service which takes 10 weeks

Expedited service which takes 4 to 6 weeks (and costs an additional USD 60.)
Cost to renew your passport online
You must pay US the Government fee of USD 130 and a kit fee which depends on the kit shipping time you select. Your kit options are:
Same Day Shipping (cut-off 2 pm EST) for $72

2 Day Shipping for $60

4 Day Shipping for $40
Remember that you will need to pay an extra USD 60 to cover the expedited service costs if you choose to receive your renewed passport in 4 to 6 weeks (expedited service option).
Where can I learn more?
If you have questions about the U.S. passport renewal service through iVisa, don't hesitate to contact our customer support team at any time via online chat or email at [email protected]. They are available 24/7 and will be happy to help!