Planning for your next holidays and learned about your Passport expiration recently? Assuming how can I get my Passport Renewal in Chicago? You can contact the nearest Passport Office or check online about the procedure of Passport Renewal to get your Passport.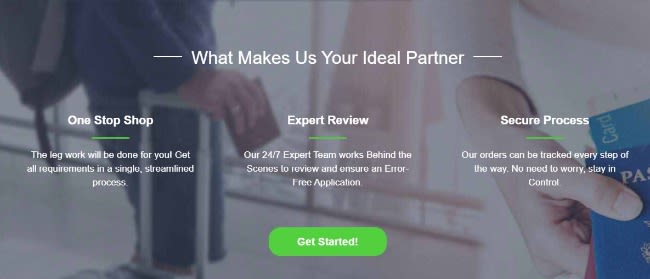 You can also contact iVisa.com to learn how can I get my Passport Renewal in Chicago. We offer online services for the US citizens currently residing in the United States to get Passport Renewal in the most relaxed way.
What are the steps to follow to apply for a Passport Renewal with iVisa.com?
Visiting thePassport Office or applying online through the government websites can be stressful and time-intensive. By utilizing our services, you can avoid all rush and wait-times. You just have to follow these simple steps:
Step 1: Upload your photo after completing the Online Form on our website and pay the processing fee.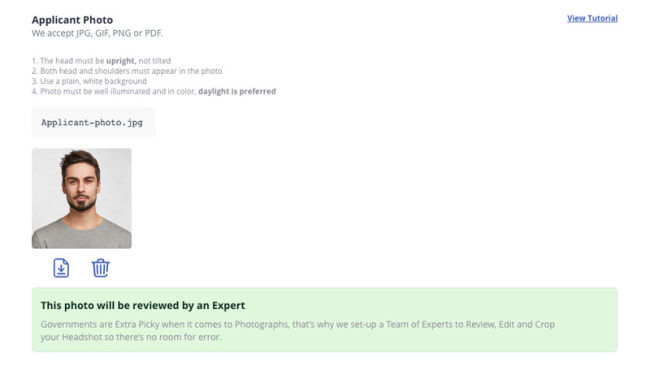 Step 2: Drop your Passport Renewal kit at the nearest Post Office or mailbox after receiving it through mail.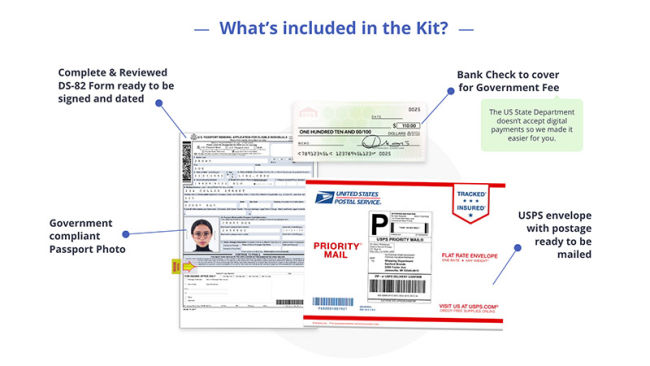 Step 3: Receive your Passport in 4-6 weeks or 10 weeks depending on your processing speed option.
To explore more about how can I get my Passport Renewal in Chicago, you can read the questions and answers given below:
Frequently Asked Questions
Who can use this service?
After understanding how can I get my Passport Renewal in Chicago, you must be worried about your eligibility. You can use this service if you are a US citizen with a US passport and you must meet other eligibility criteria as well:
Your current passport must not be damaged.
Your current passport must be in your possession.
You must be of 16 years.
You must have your passport from the last 15 years.
Your current passport must have your current name.
Do I need to send my current Passport to iVisa.com?
No, you don't need to send your passport to us. We will send your Passport Renewal kit through the mail that has:
A ready to sign DS-82 Form.
A printed and stapled photograph.
To pay the government fee, a bank cheque.
A ready to ship USPS Envelope with Postage.
Explore More about how can I get my Passport Renewal in Chicago.
How can I track my Passport Renewal application?
You will get frequent updates of your Passport Renewal application procedure by our customer support team.
Get Started with Your Passport Renewal Here!!
What is the processing price for the Passport Renewal process?
In addition to the US government fee of USD 130, you will have to pay the processing fee to iVisa.com depending on the processing option you select:
Select Kit Shipping Time: Same Day Free Shipping (cut-off 2pm EST) for $72
Select Kit Shipping Time: 2 Day Free Shipping for $60
Select Kit Shipping Time: 4 Day Free Shipping for $40
Is iVisa.com a safe option?
Yes, iVisa.com is a completely safe option to Get Your Passport Renewal Online as we assure the safety of your confidential data with our advanced security systems.
How can I clear my doubts?
To clear your doubts, you can visit our website or contact our customer care support.
iVisa.com Recommends
For your next vacation, you can plan a trip to Europe and start your vacation from the most romantic and fashionable city, Paris in France. You will fall in love with this country after seeing the most beautiful scenery in the world. Visiting some of its glorious cathedrals, fairy-tale castles, and picture-perfect villages will make your trip a most pleasurable one. You can begin your journey with the Eiffel Tower, the most beautiful and wonderful emblem in France. Then, visit the Louvre Museum to explore some of the art pieces that you won't see anywhere else. You can also spend a day at the elegant Palace of Versailles. Also, visiting France is a blessing for food lovers and you can find a variety of food options that can enhance your travel experience. Some food items in France have been emblazoned on the UNESCO list of Intangible Cultural Heritage.