During these pandemic times it is necessary to find new ways to get things done. This is the case of the passport renewal. Today, after meeting some requirements, you can renew your passport from home. This is a good option considering all the time and effort you will save compared to the traditional process at an acceptance office.
So if you are residing in Miami, and are wondering how to get a passport renewal in Miami, you will find the answers with iVisa.com. Our new online service helps you to be ready to send your application in a few minutes and guarantees optimal results. Throughout this blog, we share with you detailed information about times, fees and requirements to learn how to get a passport renewal in Miami with iVisa.com.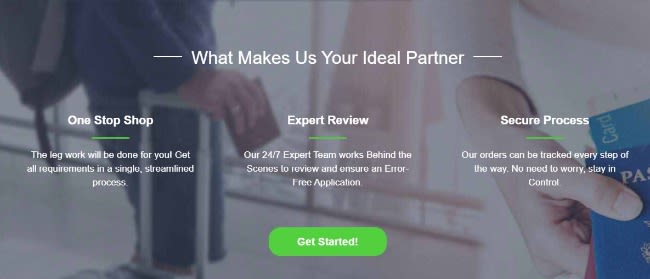 How the Passport Renewal Service Works?
The process is simple:
Enter iVisa.com and start a new online form.
Upload a recent photo of yourself (white background recommended).
Pay for the US Government fee and iVisa.com fee.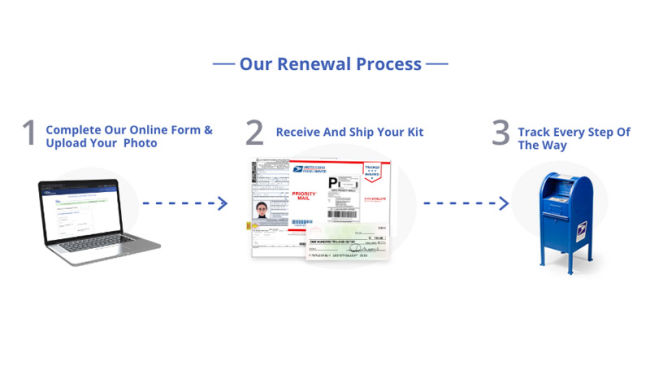 Get your passport renewal kit and follow the instructions.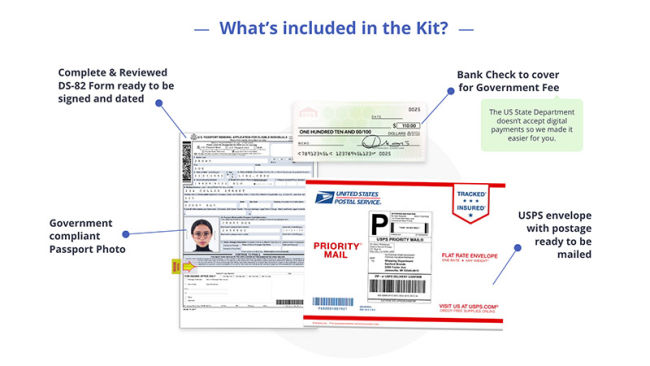 Drop your kit in the nearest mailbox.
Keep track of your process.
Receive your passport at your door.
Find more information about how to get a passport renewal in Miami, below.
Frequently Asked Questions
Who is eligible for this service?
The service is available to citizens of the United States, with a valid passport and who are currently residing in the United States. This means that, if you are located in Miami, you are eligible for our service.
Next, we share more details about how to get a passport renewal in Miami.
Should I feel safe by sharing my SSN with iVisa.com?
Yes. iVisa.com guarantees that your information is used only for your passport renewal. We work under the US consumer protection laws. Our processes comply with the GDPR (General Data Protection) and the CCPA (California Consumer Privacy Act).
What conditions should I meet to renew my passport with ivisa.com?
The following information is important to know how to get a passport renewal in Miami.
Being 16 years or older.
Having your valid passport with you
Ensuring your passport is in good conditions (no scratches nor bendings).
The name on your passport should match your current ID.
The issue date on your passport cannot exceed 15 years.
Be aware that If you are traveling in less than 6 weeks, we won't be able to process your request since your new document won't arrive on time. In that case, we suggest you check your options with our Customer Service center.
Do I need to send my passport to iVisa.com?
No. iVisa.com does not need your passport to process your request. We create your passport renewal kit based on the information you provided us with the online form .
However, do not forget to send your passport together with your application kit.
What is the price for renewing my passport with iVisa.com?
The price varies according to your preferences and needs. The options to get your kit are:
Select Kit Shipping Time: Same Day Free Shipping (cut-off 2pm EST) for $72
Select Kit Shipping Time: 2 Day Free Shipping for $60
Select Kit Shipping Time: 4 Day Free Shipping for $40
Make your consultations regarding how to get a passport renewal in Miami, anytime. Contact our Customer Service Center. Our agents are available 24/7.
How long does it take to get my new passport?
For a USD 130 fee, you can expect to get your new passport in 8-10 weeks under the US government standard service. If you need your document sooner, you can pay an extra fee of US 60 to get it in 4-6 weeks.
Remember, the waiting time for your passport renewal kit is not included in the processing time by the US Government.
What if my application is rejected?
In the unlikely event of being rejected iVisa.com refunds 100% of the fee you paid for the passport renewal kit.
iVisa.com Recommends!
Have you ever considered traveling to Spain? This country is one of the most visited destinations in the world. Its amazing landscapes and cosmopolitan cities are highly wanted by international travelers. However, it would be impossible to see all that Spain has to offer in a single trip. So here we present you a few recommended activities for your first time in this country.
Climbing the stairs of the cathedral of la sagrada familia. This unique building is one of the top architectural places in the world. It has been in construction for over 133 years. It started in 1882 by the hand of the architect Francisco de Paula. A few years after, he was replaced by the famous Antonio Gaudí. It is estimated to be completed in 2028.
Assisting a flamenco spectacle. This is the most representative cultural expression of Spain. This art combines vocal music, dance and instrumental music. It originated in the region of Andalucía in the 18th century.
Try the local cuisine. Tapas is the most famous spanish dish. It combines different ingredients and its preparation varies from region to region. The classic tapas are patatas bravas, tortilla española and jamón serrano on olive oil bread.