Is your child's passport reaching its expiration date soon? Are you worried about the renewal process for child passports? We have the answers to your questions!
To travel to any destination, having a valid passport is essential. We know that the process for renewing a passport is already tedious, and even more complicated when the child is under sixteen years old.
In an attempt to protect children, the Department of State of the United States implements strict rules preventing children from being issued U.S. passports without the consent of both parents. This safeguards children whose parents are involved in custody disputes as it prevents a parent from taking a child abroad without the other parent's consent.
This, unfortunately, means it is tricky to apply for a child's U.S. passport online. Let us explain everything you need to know about a child passport renewal.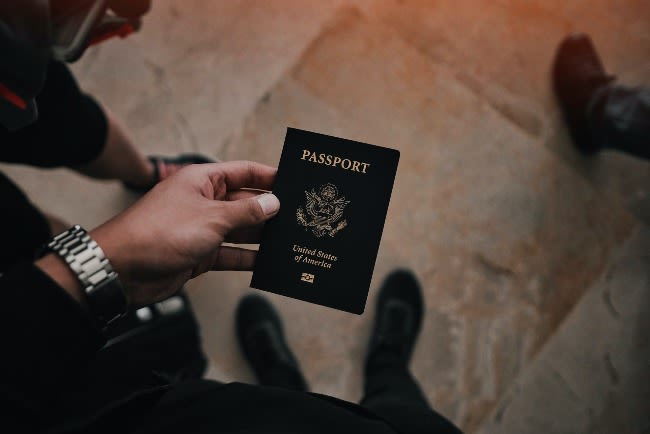 Need a passport renewal for an adult? Apply directly online here.
Can you renew a child passport online?
Children under 16 years old cannot apply for a passport renewal, whether that's online or at a passport office. You must follow the same steps as a first-time passport application.
Both parents or legal guardian/s and the child must visit a passport office to apply. There are three options when applying for a child:
A standard passport book.

A passport card – a more portable, less expensive alternative to the standard passport book for U.S. citizens who live near the U.S. border and cross the border frequently. The card can't be used for international air travel.

Both a standard passport book and a passport card.
Application process to apply for a children's passport renewal
The steps to apply for valid passports for children are:
Step 1: Complete Form-DS 11 with the minor's information and gather all supporting documents.

Step 2: Calculate the child's passport fee and bring a check to pay for it at the passport office.

Step 3: Head to a passport acceptance facility with all the required supporting documents and submit the application.
Once you have handed in everything, you can track your application status online.
It can take up to two weeks from when you submit your application to when it's "In Process." During these two weeks, your child's application is delivered to a mail facility, your payment is processed, and the paper application form is scanned and sent to government officials.
If your passport status reads "Not Available," your child's application and supporting documents are safely sent to government officials. The approval process can take up to 9 weeks depending on if you choose the routine process or the expedited process.
Document requirements for a child passport renewal
Child passport renewals require the following supporting documents:
Child evidence of U.S. citizenship, such as a birth certificate issued by the local authorities.

Current valid passport in good condition or their expired old passport in good condition

A passport photo of the child.

Proof of both parents' relationships with the child.

A photo ID of both parents.
Costs & processing time of a child's passport renewal application
The U.S. government charges two different fees, an application fee and an acceptance fee, for all child passport applications.
The fees for a passport book are:
Application Fee: USD 100
Execution (Acceptance) Fee: USD 35
The fees for a passport card are:
Application Fee: USD 15
Execution (Acceptance) Fee: USD 35
The fees to get both documents are:
Application Fee: USD 115
Execution (Acceptance) Fee: USD 35
The government also offers expedited service if you are in a rush. However, this comes at an additional cost. We recommend visiting the U.S. government website for information about processing times and costs surrounding a child passport renewals.
How will you receive the child's passport?
When completing your child's passport application, it is recommended to put your name in the "In Care Of" section of the Mailing Address on Form DS-11. After your child's passport is printed, it will be sent to you by mail together with your child's supporting documents.
Adult U.S. passport renewals
Now that your child's passport is sorted, when was the last time you checked your own passport? Do you also need to renew your passport? You'll be pleased to hear that you do not need to go through the same difficult process again!
iVisa has simplified the process for adult U.S. passport renewals so you can do it from the comfort of your home. Skip the long queues at any government facilities and let us help you.
Here's how:
Step 1: Simply fill out our digital application form online and attach your photo. Pay for the government and iVisa fees. If you need a passport photo, use our handy and affordable digital photo service.

Step 2: We will send you a complete application kit by mail, with all the necessary documents and a bank check to send to the U.S. government passport office.

Step 3: Sign the documentation and take it to the nearest post office. Track your application status, and get ready to travel!
Don't delay your passport renewal, apply now with iVisa!
Please note: The only time we cannot help you with your document needs is if you need your passport in less than six weeks, as the application procedure may take longer.