To process your passport renewal in the USA you have two options. You can take the traditional way and prepare a lot of paperwork and present yourself at a passport acceptance office. You can also apply online through the services of iVisa.com.
This option brings a lot of benefits with it, since you can manage your process from home and save your precious time by avoiding crowded places or long waiting lines at a Government facility. iVisa.com created a simplified [online application form] which can be completed in a few minutes after meeting some previous requirements. In this blog, you will find the documents needed to submit your application. Also, you will learn how to process your passport renewal. Join us.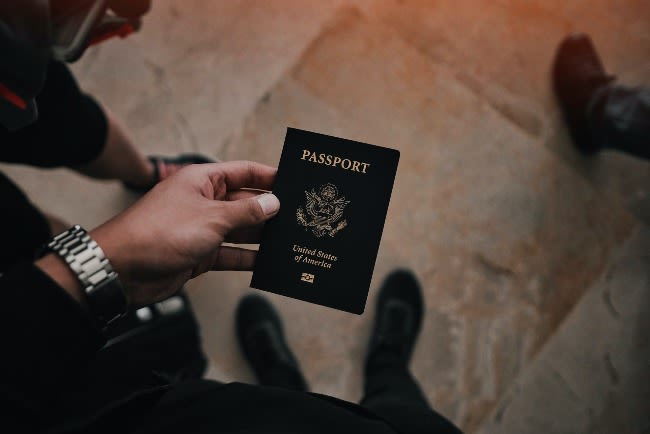 How can I process my passport renewal with iVisa.com?
Follow the steps shown below:
Visit iVisa.com, enter the application page and start a new online application form. Upload a recent picture of yourself, and make the payment the fee for the passport renewal kit and the US Government service.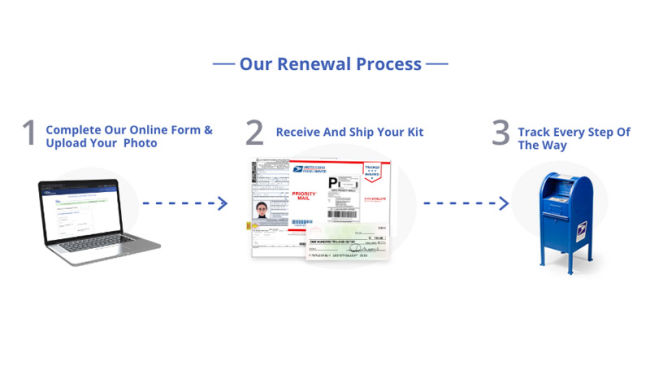 Get your passport renewal kit, sing the pre filled application form and drop your kit off in the closest mailbox.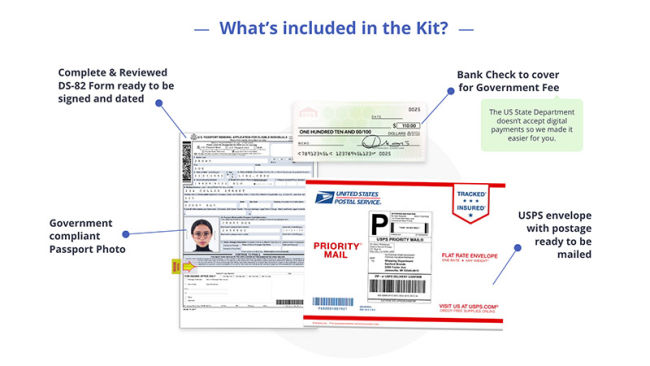 Track your process with our frequent updates and wait for your new passport at home. Delivery time will vary depending on the processing service you selected. Read about the documents needed to submit your passport renewal in the next sections.
Frequently Asked Questions
Who is this service for?
The online passport renewal is currently available for US Citizens only. You must have a valid US passport and must live in the United States. However, you should meet a few additional conditions to take advantage of the online passport renewal.
You must be 16 years old or older.
Your current passport is in your possession
Your passport shows no damage beyond the regular wear.
Your passport was issued within the last fifteen years.
The name in your passport matches your ID
What can I do if I need my passport sooner than 6 weeks?
If you need to get your new passport in less than 6 weeks, you can't take advantage of the online renewal service, since your document will not arrive on time. To know how to proceed, we suggest you contact the US Government services or go to your nearest passport acceptance office.
Find more information about the online passport renewal right below.
Why do I need to share my SSN with iVisa.com?
Your SSN is part of the information required by the US Government to process your passport renewal request. We understand this is sensitive data. We guarantee your data will be used exclusively for the passport renewal request. Also, you should know that iVisa.com complies with the GDPR (General Data Protection) and the CCPA (California Consumer Privacy Act).
Should I send my passport to iVisa.com?
No. iVisa.com does not require your passport to process your application. However, make sure of putting your passport in the USPS envelope together with the content of your renewal kit before taking it to your nearest mailbox or postal office.
What is the price for renewing my passport with iVisa.com?
Depending on how soon you need your new passport, you have different options for your passport renewal kit and the US Government Service.
Select Kit Shipping Time: Same Day Free Shipping (cut-off 2pm EST) for $72
Select Kit Shipping Time: 2 Day Free Shipping for $60
Select Kit Shipping Time: 4 Day Free Shipping for $40
The alternatives for the US Government service are:
Standard service. 8-10 weeks for US 130
Expedited service. 4-6 weeks for an extra fee of US 60
What should I do if my application gets rejected?
If you completed the passport renewal application according to the instructions, you should feel confident about getting your new passport. Anyway, if it comes to happen that your request is rejected, you will be refunded 100% of the fee you paid for the passport renewal kit from iVisa.com.
iVisa.com Recommends
Are you considering Europe for your vacation? What about Spain? This beautiful country has it all to make tourists fall in love. Let's check some of the most recommended activities and destinations for a summer vacation.
Dalt Vila, Ibiza. When it comes to the sun and holidays, Ibiza is the first name that appears. Its renowned beaches and nightclubs are some of the top attractions of this part of Spain. However, not everything is about parties in Ibiza. During your visit, you should also meet Dalt Vila, the old fortified side of the city. This place was declared a heritage site by UNESCO.
Las Catedrales beach, Galicia. This place was declared a natural monument. It is world known due to its particular rocky formations created by the waving water and wind. When the tide is low, it is possible to go barefoot and walk underneath the huge caves to discover its hidden natural sculptures.