According to US law, it is possible to process a passport renewal for 18-year-olds or older individuals without the parents. In addition, this means that if you are 18 years or older and would like to get your passport renewed, there is no need to visit a Secretary of State or other passport acceptance facility in person. Instead, you can process the renewal through an authorized third-party service like iVisa.com.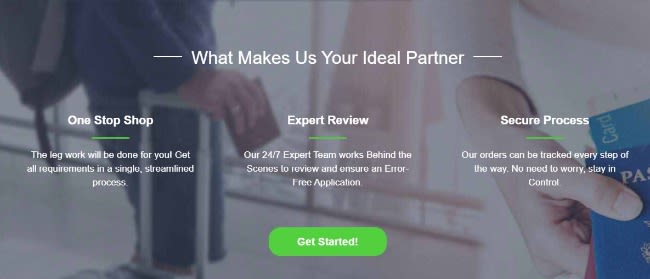 Those are good news considering all the time you will save and how much stress you will avoid by applying from home. The farthest you should go is to your closest mailbox, as we'll explain later. To process your renewal with iVisa.com, you will only need to fill out a user-friendly online form, follow a few steps, and wait at home to receive your passport at your door.
We know the information in this blog will be relevant to learn how to process a passport renewal for 18-year-olds or individuals who are older. Stay with us!
How to renew your passport with iVisa.com?
All you need is your laptop and a few minutes available to complete the process:
Fill out the online application form.
Upload a recent photo of yourself. (Full face, front view image).
Select the US Government and iVisa.com fee you want to pay for.
Get your passport renewal kit. Sign the DS-82, put it together with your valid passport in the USPS envelope, and leave it in the closest mailbox.
Track the progress of your renewal with our frequent updates
Get your passport.
Please pay attention to the picture requirements for the passport renewal. It is advisable to use a high-quality image in your application. Below, find more instructions about the passport renewal for 18-year-olds or anyone older.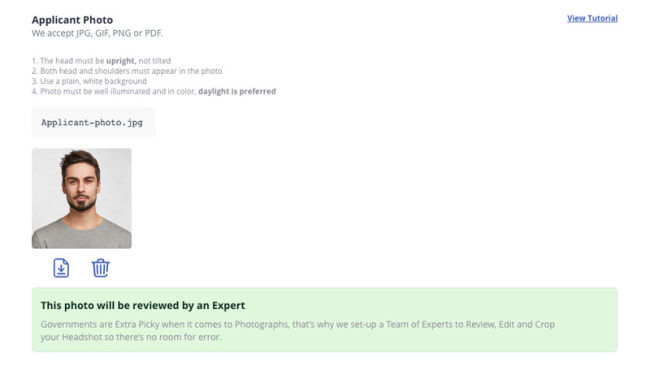 Frequently Asked Questions
Am I eligible for this passport renewal service?
These are the conditions you should meet to take advantage of the online passport renewal service offered by iVisa.com:
Being a US Citizen with a valid US passport and currently living in the US.
Being 16 years or older.
Having a valid passport, issued within the last 15 years.
Your current ID must match the name in your passport.
Next, you will find answers to the most common questions related to passport renewal for 18-year-olds or older persons.
Do I need to send my current passport to iVisa.com?
No, your passport stays with you. iVisa.com processes your renewal with the information provided by you with the online application form.
Please have your passport ready to send along with your renewal kit. Remember, it must be in good condition for the process. Deep scratches or bendings could make it not suitable for renewal.
Your passport renewal kit contains:
A pre-filled DS-82 form.
A Passport Photo. (Government compliant).
A bank check to make the payment of the government fee
A US Postal Service envelope. (to ship your renewal request).
The passport renewal service from iVisa.com is a good option during pandemic times since it allows you to apply for a passport renewal for 18-year-olds or anyone older without leaving home. Keep reading to learn more about the process.
Why Should I feel safe sharing my SSN with iVisa.com?
We are considered one of the safest online processing services for travel documents. Over the years, thousands of users from the US have trusted us to get their documents approved. When applying for a passport renewal for 18-year-olds or older individuals, we guarantee that your data will only be used to complete the passport renewal requirements. iVisa.com complies with the General Data Protection (GDPR) and the California Consumer Privacy Act (CCPA).
How will I know when my passport is on its way?
After applying for a passport renewal for 18-year-olds or anyone who is older, our customer service team will send you frequent updates about the state of your passport renewal.
What if my passport gets rejected?
iVisa.com is committed to getting your travel documents approved. Our processing services reduce the possibility of being rejected. If you complete the steps and follow the recommendations when applying for a passport renewal for 18-year-olds or anyone who is older, you can feel confident about the approval. Anyway, we will refund 100% of the fee you paid for our services if your request gets rejected.
How long does it take to receive my new passport?
The time will depend on what service you chose for the US Government service and the iVisa.com service. You should expect to get your new passport in 8-10 weeks if you chose the US Government standard service. However, you can pay an extra fee for the US Government expedited service (4-6 weeks). The passport renewal kit from iVisa.com should arrive at your place in 3, 6, 9 business days, depending on your preferences. Right below, we show you the fees and options for the passport renewal for 18-year-olds or older people.
How much does it cost to get my passport renewed?
When applying for a passport renewal for 18 years olds or older, you should consider the following costs:
US Government: Standard service - USD 130 (8-10 weeks). Expedited service USD 60 (4-6 weeks).
iVisa.com passport renewal kit:
Select Kit Shipping Time: Same Day Free Shipping (cut-off 2pm EST) for $72
Select Kit Shipping Time: 2 Day Free Shipping for $60
Select Kit Shipping Time: 4 Day Free Shipping for $40
Remember, the time for the passport renewal for 18-year-olds or older people starts counting after you drop off your package.
What should I do if I'm not eligible for renewing my passport online?
If you do not meet the minimal requirements to take advantage of our online service, we suggest you check the US Government website to know what options you have.
iVisa.com Recommends
If you are the kind of traveler that visits a country to explore nature and discover the local fauna, touring the Paracas national park and Ballestas Islands is the recommended activity for you. Four hours away from Lima by car, on the Peruvian coast, you will find one of the most beautiful places in Perú. The abundant food source provided by plankton brings a diverse sea fauna to this area, which combined with a desert zone, creates a unique ecosystem. There, you will have the opportunity to visit the red beach, fossil archeological places, and the ancient ruins of the Paracas culture.
Close to Paracas is Ballestas Isle, a small group of rocky islands that hosts all year-long hordes of seabirds, a colony of Humboldt penguins, and sea lions. At sunset, in the middle of the desert, you will have the opportunity to enjoy a relaxing moment in the warm waters at one of the beaches conditioned for tourism.
Hey! don't forget to flavor up the moment with a pisco sour drink. Available at any of the local bars in the nearby town.