If you are looking to renew your passport and are living in San Francisco, we can assure you that our passport renewal service is what you need. Our one-stop service allows you to have your new passport from the comfort of your home. Our team will make sure your application is error-free, which means your process will go as smoothly as possible.
We only offer our service to US citizens with valid US passports currently residing in the United States. Check more about the passport renewal in San Francisco.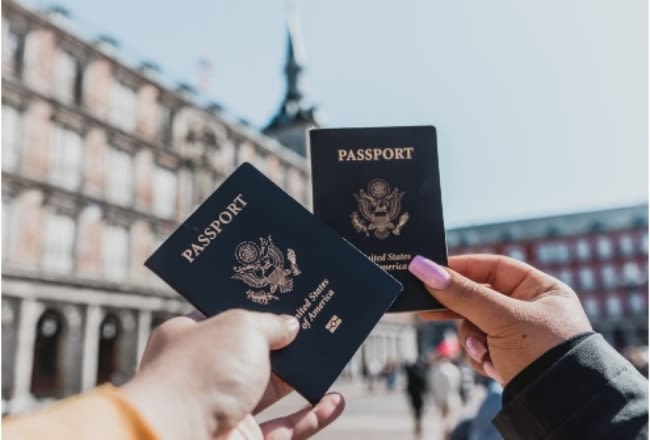 How does the Passport Renewal Service work with iVisa.com?
The process is simple. Connect to the Internet and follow these steps:
Answer the questions in the online form and include your passport photo. Proceed to pay for the US Government fee and our service within our digital platform.
Receive a kit with everything you need for your new passport, including a bank check with the US Government fee. Sign the form and carry the documentation to the nearest mailbox.
Our team will share all the details to monitor the process.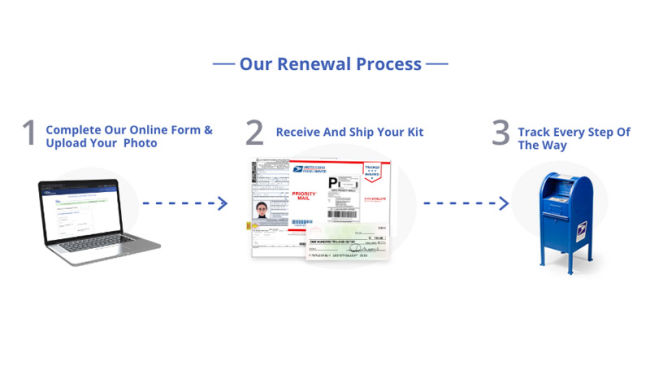 In case you travel in less than 6 weeks, we can't offer our service as your passport won't arrive on time. The standard process takes 10 weeks.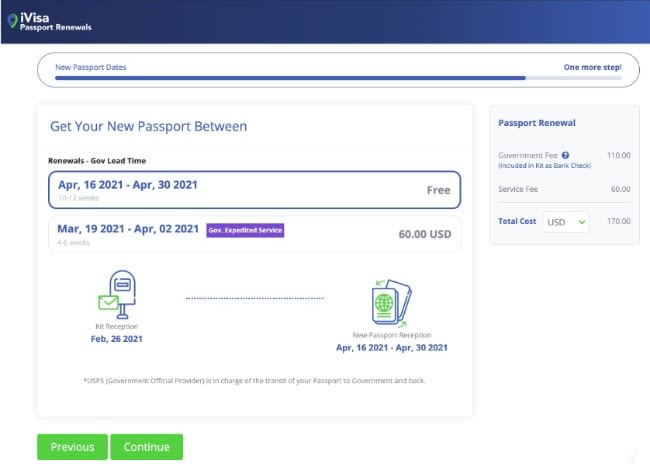 We have all the details about the passport renewal in San Francisco.
Frequently Asked Questions
Who is this service for?
US citizens with US passports can apply for our passport renewal service. Besides, you need to comply with the following requirements:
Your current passport is with you.
Your passport doesn't show any damage.
You are older than 16 years old.
Your passport's issue date is within the last 15 years.
Your current name appears in your current passport.
You acquired your current passport after or at 16 years old.
Obtain now your new passport, explore the passport renewal in San Francisco.
Do I have to send my current passport to iVisa.com?
No! We don't need your current passport to begin the process. Still, expect a kit with the required documents:
A DS-82 Form that you must sign.
A printed and stapled passport photo.
A bank check with the US government fee that you already paid during the online process.
A USPS envelope ready to be sent.
Make sure to sign the DS-82 form. Take your current passport and the kit to the post office for shipment. Let our experts help you with the passport renewal in San Francisco.
How long does it take to obtain my new passport?
The US Government offers a standard service that processes your passport in 10 weeks. You can choose the expedited service for an extra fee of USD 60 and receive your new passport in 4 to 6 weeks.
Continue checking the passport renewal in San Francisco.
How much does it cost to renew my passport?
The cost includes the US Government fee of USD 130. Also, select the alternative that fits your needs:
Select Kit Shipping Time: Same Day Free Shipping (cut-off 2pm EST) for $72
Select Kit Shipping Time: 2 Day Free Shipping for $60
Select Kit Shipping Time: 4 Day Free Shipping for $40
After sending your kit to the post office, wait 10 weeks for your renewed passport. If you pay USD 60, you can receive it in 4 to 6 weeks.
We can explain all about the passport renewal in San Francisco.
iVisa.com Recommends
Exploring a new destination is fascinating. Therefore, we would like to recommend Colombia for your next trip. Visit Cartagena, a colonial city that also offers unique beaches. Explore the Historical Center, where the fortress takes the central stage. Walk around the small streets and indulge in the colorful architecture. We know you can find tons of cultural activities to do around this city. Head to the famous beaches which are near all the resorts. We know you will find the perfect spot to have a sunbathing day. Also, explore San Andrés, an extraordinary island. Check the turquoise waters and white sands. Take a boat ride or have a party on a yacht. The leisure activities are endless. We are sure you will have a blast with the locals, who will welcome you with open arms.
Visit Santa Marta and check the beautiful souvenirs you can buy in the city. Purchase the famous Colombian hats and bring them back home. We recommend learning some salsa and dancing your holiday away. Also, try your Spanish and learn a few words along the way. Continue exploring South America with your renewed passport.