Dealing with the process to renew your passport during these pandemic times may be complicated if you do it the traditional way. Being aware of that, iVisa.com created a new method to allow you get your new document without leaving home.
Once you take our service, you receive right at your door a passport renewal kit that contains everything you need to complete the process. Forget about long waiting in a row at a government facility or gathering tons of paperwork.
This service is available for US Citizens who currently hold a US Passport and live in the US. So, if you are located in washington state right now, you are eligible for our service. The process is really simple and after completing the steps, you just have to worry about choosing how soon you want to receive your kit and what time you are willing to wait for your new passport.
In the next sections we give you detailed information about times, fees and requirements to process your passport renewal in Washington State with us.
Get Started with your passport renewal!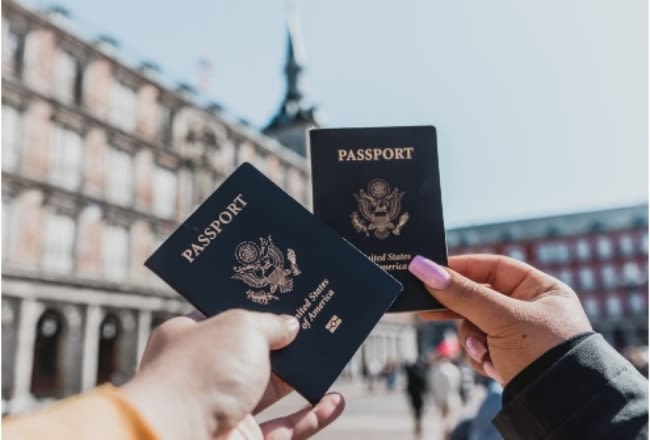 How the Passport Renewal Service Works?
It is simple. You can complete the process from your preferred place at home. Just take your laptop and do the following:
Enter the application page and complete the requested info in the online form.
Upload a photo (white background recommended).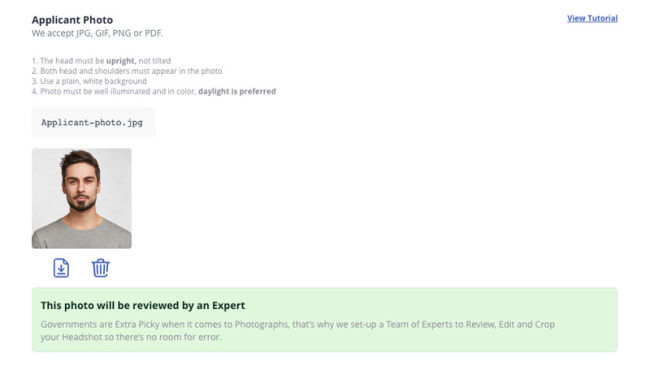 Make a payment for the US Government fee and iVisa.com fee.
Receive a passport renewal kit. Sign the form and pack it together with your passport.
Take your kit to the nearest mailbox.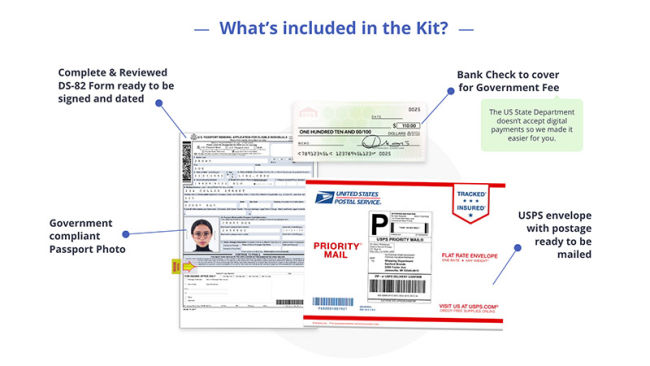 Track your process. Use the link we'll share with you.
Get your passport. Time may vary depending on the delivery time you selected. (Read about this in the FAQs).
When you renew your passport with iVisa.com, our experts review your picture and make sure it is government compliant. Please keep in mind: If your trip is scheduled in less than 6 weeks, we won't be able to process your passport renewal in washington state since it won't arrive on time. In that case, we suggest you check your options with one of our Customer Service agents.
Frequently Asked Questions
Should I feel safe by sharing my SSN with iVisa.com?
Yes. iVisa.com works under all the consumer protection laws. Our processes comply with the GDPR (General Data Protection) and the CCPA (California Consumer Privacy Act).
What conditions should I meet to renew my passport with ivisa.com?
As mentioned before, the main condition is to be a US citizen who holds a valid US Passport and resides in the United States. Besides this, you should meet the following conditions:
Being 16 years or older.
Having your valid passport with you
Ensuring your passport is in good conditions (no scratches nor bendings).
The name on your passport should match your current ID.
The issue date on your passport cannot exceed 15 years.
Remember you can chat anytime with our agents about the details of the passport renewal in Washington State.
Apply now for your passport renewal
Do I need to send my passport to iVisa.com?
No. We do not need your passport to process your application. As soon as you click send, we start creating your kit based on the information you provided us through the online form. Anyway, make sure of sending your passport together with your application kit.
Begin your passport renewal today
What is the price for renewing my passport with iVisa.com?
The price will vary depending on how soon you need to receive your new document. Also, you should pay a standard fee by the US Government of USD 130. The options to get your kit are:
Select Kit Shipping Time: Same Day Free Shipping (cut-off 2pm EST) for $72
Select Kit Shipping Time: 2 Day Free Shipping for $60
Select Kit Shipping Time: 4 Day Free Shipping for $40
If you have more consultation about how the passport renewal in Washington State works. Please contact our Customer Service Center. Our agents are available 24/7.
How long does it take to get my new passport?
The standard processing time of the US Government for the passport renewal is 8-10 weeks. However, for an extra fee of US 60 you can shorten that time to 4-6 weeks. Remember, the time you choose for iVisa.com to send you your renewal passport kit is not included in the processing time by the US Government.
May my passport renewal application be rejected?
It is very uncommon that the US Government rejects a passport renewal application in Washington State if it meets all the conditions. However, if that occurs, you don't have to worry. iVisa.com offers a 100% refund of the fee you paid for the renewal passport kit.
iVisa.com Recommends
Have you ever considered a trip to Perú? This south american country is one of the most attractive destinations in the Americas due to the amazing places it holds. There are two activities recommended for every traveler when visiting Perú, the first is dedicating at least a couple of days to try the local food. The second, an almost mandatory visit to Machu Picchu.
Despite being a conventional city, Lima, the capital of the country, is the place to try all the flavours and amazing combinations of ingredients only found there. It would be impossible not to try a nice plate of ceviche, the peruvian national dish, which is a mix of raw fish, lemon juice, and onion. Sometimes accompanied with cilantro and other vegetables.
About Machu Picchu many things can be said, but the truth is, only after standing above the city on one of the panoramic viewpoints you will understand why it is one of the world's seven wonders. To get to Machu Picchu, you can choose to ride the train from Cusco, trek during 4 days (highly recommended for adventurers), or to hire a van that will leave you right at the entrance in about one hour.