The US passport renewal process is a regular and important procedure for any US citizen in Houston. Unfortunately, this necessary scheme may be tiring and requires extra effort and time, which not everyone has. Fortunately, IVisa.com has developed a quick and simple online service, available for US Passport Holders residing in the US, to follow three simple steps to get your passport renewal in Houston: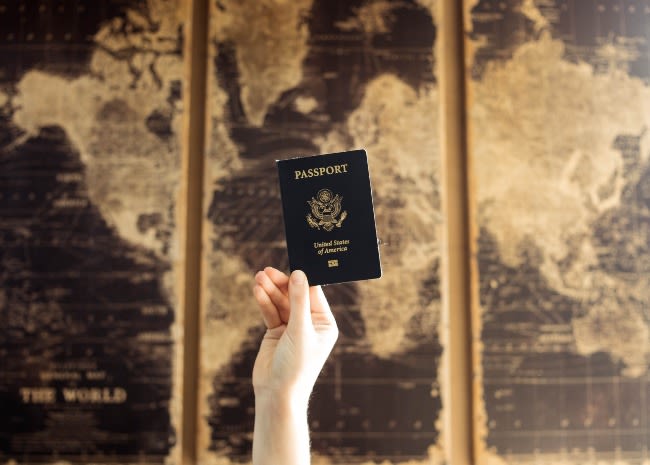 Begin your passport renewal process
How does iVisa.com's renewal procedure are implemented?
The implementation of our process is easy and wants to save your time and energy. You only need to perform these steps to get your passport renewal in Houston:
Step 1: Finish our online form, upload the photo of your passport, and choose the online payment mechanism of your choice (Paypal, debit, or credit card).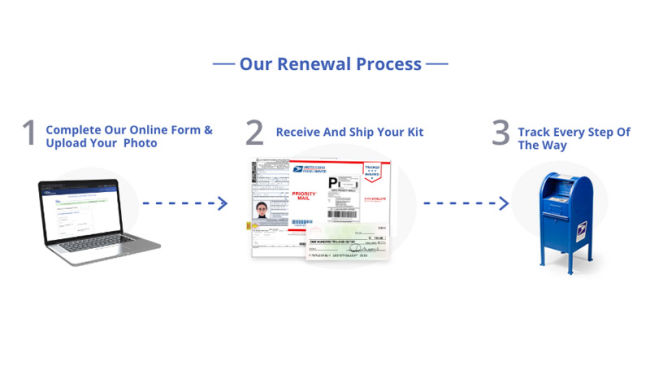 Step 2: Receive at your place your passport kit, sign your DS-82 form, arrange everything in the envelope and take it to the closest mailbox or post office.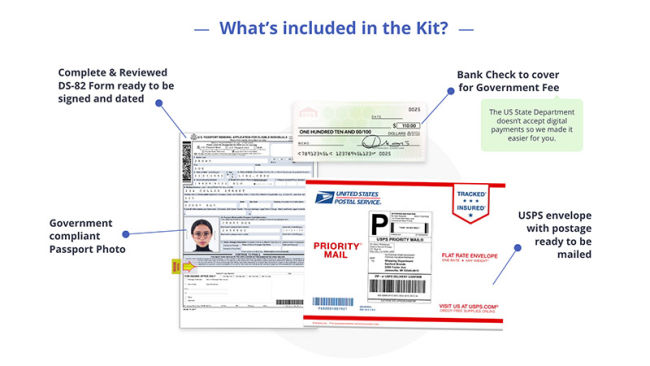 Step 3: Follow the trace of your kit anytime.
This three-step operation brings great advantages:
You do not need to give us your passport: You will ship your passport with your complete kit to the government.

Your new passport will be available with no rush and effort: We will execute most of the work while you choose and wait according to your choice: government expedited service (4 to 6 weeks) or government standard service (from 10 to12 weeks).

Government Compliance Our team of immigration experts will fill out the form for you and make sure your passport photo complies with the government standards.
Be aware! Our services are for US Travelers going on a trip in more than six weeks; otherwise, we suggest you look for other passport processing mechanisms.
Frequently Asked Questions
Who can access to this service?
Only if you are a US Citizens who hold a US Passport and live in the US can do these steps to get your passport renewal in Houston. You also need to fulfill all the following requirements to be eligible:
You need to have their present-day passport with them.
Your Present-day passport must be in good condition.
You must be at least 16 years old.
Your Present-day passport issue date must be within the last 15 years.
Your Present-day passport must have the applicant's current name.
Is it necessary to deliver my present-day Passport to iVisa.com?
No, you don't need to deliver your present-day passport. iVisa.com will mail you a complete renewal kit carrying:
A ready to be signed DS-82 Form.
A Printed & stapled Passport Photo.
A Bank Check to pay for the Government allowance.
A ready-to-be-shipped USPS Envelope with Postage!
Now, you enjoy doing the most simple job:
Sign the DS-82 form.
Pack everything inside the envelope.
Take your packed kit to your closest mailbox.
As soon as you do all this, as fast as your process will initiate. Do not wait longer! Follow these simple steps to get your passport renewal in Houston.
Start your renewal process now.
Is iVisa.com offering a secure service to share my SSN?
Yes. iVisa.com has served thousands of clients, processing millions of travel documents. We have been working for several years in this industry, and the only reason we ask for your SSN is to complete your DS-82 Form correctly. This is a government regulation involved in your Passport Renewal application. All the data given to iVisa.com completely complies with the General Data Protection ("GDPR") and the California Consumer Privacy Act ("CCPA"). For us, you are the only owner of your information, since information ownership is a fundamental human right. We do not sell your data or are licensed to share it with third parties.
Will I know when my passport is ready?
Yes, more than that. Our Customer Care agents will inform you alongside the renewal process with regular updates on the state of your application. Take into account, the US Government standard service will last from 8 to 10 weeks and the expedited service will last from 4 to 6 weeks, starting from the date they receive your kit.
Apply now for your passport renewal.
What will occur if my passport request is not accepted?
In the unlikely scenario, where you follow the steps to get your passport renewal in Houston and your passport request is denied, then iVisa.com will refund you 100% of our service fee.
Get initiated on your passport renewal
How can I fix a mistake I made during the process?
First, you do not need to worry. We have a team of experts available 24/7. They will assist you as soon as you need it. We guarantee you an error-free process.
Will it take too long to get my new passport?
The US Government offers a standard passport renewal service taking from 8 to 10 weeks and, a faster one known as the Expedited Service taking from 4 to 6 weeks for an extra $60 fare.
Begin your passport renewal now.
What can I do in case I require my new passport in less than 6 weeks.?
If you require your passport to travel in a period fewer than six weeks, we cannot help you. You should reach a Government licensed agency. However, if your trip is later than 6 weeks, we will be able to support you.
What if I'm not eligible to renew my passport?
Sadly, if you are not eligible to renew your passport, iVisa.com is not able to help you in this matter. We highly recommend verifying the US Government website to find out the most suitable action to take.
iVisa.com Recommends
Mexico has become one of the top destinations for US tourists thanks to its close location, cheap flight ticket prices, and the number of cities and places to visit within the country. One of the extraordinary cities to experience is Monterrey. It is an avant-garde city still holding old-Spanish characteristics. This can be witnessed in Barrio Antiguo, the city's old quarter, which is surrounded by gorgeous alleyways, flat-roofed residences, and picturesque terraces with a renaissance touch. Monterrey is considered one of the most livable cities in Mexico, owning itself the suburb with the best quality of life in the entire country. If you are in a mood to learn about its history, you have to visit The Alfa Planetarium, Mexican History Museum, and Barrio Antiguo. Once you are done and want to get a more artistic perspective, you should go to MARCO or The Museum of Contemporary Art, home to the most curious Mexican art. In the end, take a walk through one of the most pleasant passages in Monterrey at the sensational Santa Lucia Riverwalk (Paseo de Santa Lucía).