Please note that as of June 2022 the CDC no longer requires travelers to present a negative COVID-19 test or documentation of recovery from COVID pre arrival to the US
An article about Indonesia's Green Card Lottery is discussed here. The Green Card lottery, or Diversity Visa program, allows 50,000 people to be randomly selected from countries without a large number of immigrants seeking permanent residency in the United States. To increase immigrants' diversity, it is administered by the US State Department. Online registration for the Indonesia Green Card Lottery program on iVisa.com is available.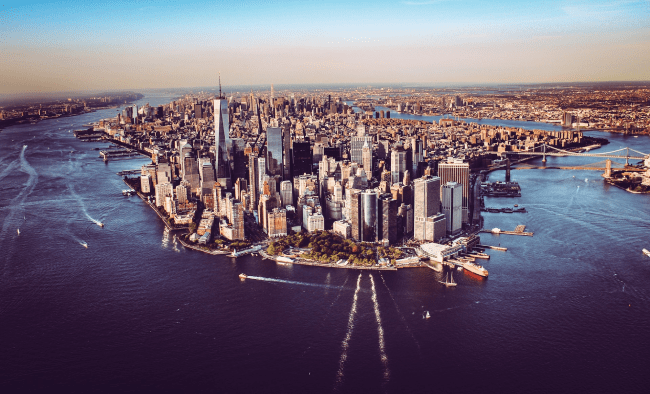 Green card lottery registration is only available during a limited time period every fiscal year. During any given registration period, each person can only enter once. Make the most of your one shot at obtaining a Green card by getting expert guidance from iVisa.com. It is simple, fast, and reliable. Find out more about the Green Card Lottery Indonesia by reading this article.
Frequently Asked Questions
What is the purpose of the Green card lottery program?
Among immigrants to the United States, the Immigration Act of 1990 created the Green Card lottery. The study focuses on immigrants from smaller countries and countries that do not send a great deal of immigrants to the United States. Documents that enable applicants to live and work in the United States, known as Green Cards, can be obtained. iVisa.com offers detailed information on the Green Card Lottery: Indonesia.
How do I check the status of my DV Lottery entry?
Your application status will be available to you in early May of the next year following the submission of your application. Keep your confirmation number so you can check whether you've been selected or not. Find out more about the Green Card lottery in Indonesia by visiting iVisa.com.
What is the processing time and cost when applying with iVisa.com?
iVisa.com offers three processing times:
Standard‌ ‌processing‌: The price is low. Slow when it comes to availability.

USD 37.49

-

2 days

.
Rush Processing: The application will be available considerably sooner than the previous choice, but it will be slightly more expensive.
Super Rush Processing: Processing in a hurry where your application will be processed quickly.
How to apply for the Green card lottery program through iVisa.com?
Follow these steps to complete the process.
First: Choose the processing time after filling out the form.
Second: Pay the application fee online after verifying the information.
Third: Complete the application by attaching the required documents. If you have any queries, contact our [customer support agents]. They are available 24/7.
In order to register for the Green Card Lottery, what are the requirements?
You need to provide some additional information to complete the application process:
Scan of passport: We need your contact information to fill out the application.
Email Address: You will receive the eVisa by email.
Mode of Payment: Use a credit/debit card to pay the application fee
Why should I apply through iVisa.com?
Online registration for the Green card lottery can be found at iVisa.com. Expert guidance is available from our team, and they will assist you at all stages. iVisa.com simplifies and streamline the application process. In order to complete your application, iVisa.com secure your data using advanced security techniques. Please refer to the comments for more information.
How to find information about the Green Card Lottery for citizens of Indonesia?
Visit iVisa.com's web page for more information on the DV lottery Green Card Lottery Indonesia. If you have any unresolved issues, contact our customer support agent. They are available 24/7. You can also contact us via email at [email protected].
iVisa.com Recommends
This vast and varied land has it all, from Alaska's icy north to Florida's tropical south. The United States offers endless wildernesses, majestic mountains, arid deserts, great cosmopolitan cities, films, sports, culture and cuisine that can't be matched anywhere else. There is a wealth of things to do in the USA, no matter what your interests are. You can rub shoulders with stars, explore history or lose yourself in nature.
Driving down the road less taken can be an ideal way to discover a country, and few countries are more suited to this kind of adventure than the United States. The US Route 66 road trip is one of the best in the country. From Chicago in the Midwest, through the country's heart, to the coast of Southern California, the route is the stuff of legend and folklore. As you traverse America's most iconic drive, you'll follow in the footsteps of America's early explorers. Among the many things to do in America, hiking is one of the best because of the number of national parks and wilderness areas available. When in the country, one of the must-do activities is hiking one of the Canyon's many rewarding trails. The Grand Canyon is simply one of the most impressive natural wonders on the planet. This awe-inspiring landscape can be seen up close and personal on a variety of routes ranging from an hour to upwards of a week and more. Grab your backpack and boots and venture out into nature!