Please note that as of June 2022 the CDC no longer requires travelers to present a negative COVID-19 test or documentation of recovery from COVID pre-arrival to the US.

Frequently Asked Questions about the United States Visa B1/B2
To see your specific visa requirements, be sure to check out the U.S. visa information blog, and find your country.
What is a U.S. R B1/B2 visa?
The U.S. nonimmigrant visa Type B1/B2 is a temporary visa for business and tourism. When you see 'R B1/B2' under your Visa Type, the letter 'R' just means you have a 'Regular visa instead of a Diplomatic or other Type of visa.
To fill out the application for your visa you will need a recent picture, your name, address, and information from your country's passport.
Here's a sample of this visa: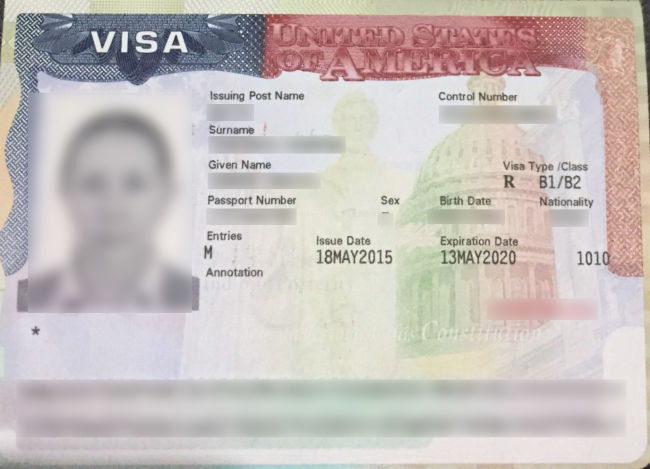 A temporary business may be conducted with a U.S. B1 Visa. If you are traveling to America as a tourist, you will want a B2 Visa. For simplicity, it is now easy to apply and receive a combination B1/B2 visa interview electronically which is a visa good for both purposes.
Can I get my U.S. visa online?
No. But don't worry, iVisa will help you schedule your U.S. embassy/consulate interview by submitting your DS-160 form to the United States government for you very soon. It is best to schedule this at least 8 weeks out from your intended arrival in the U.S.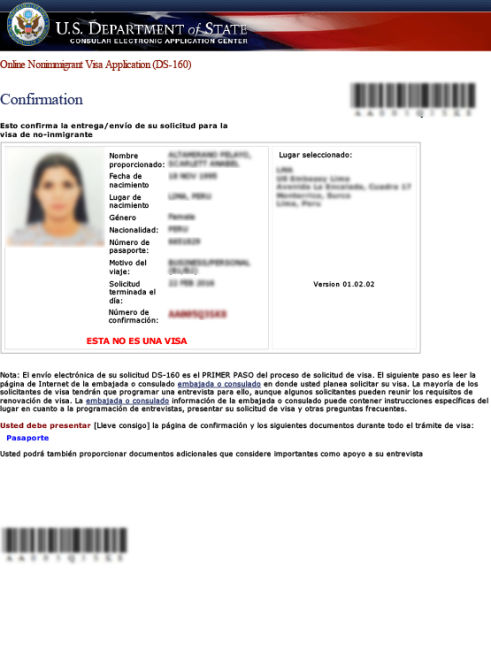 Start your application here to see your country's specific requirements.
What are the main requirements?
This will vary according to your nationality, but the main documents are:
Passport –Your passport must be valid for six months starting with the flying date to the United States.
Digital picture – you can take it yourself following the requirements.
Travel plan – if you have already made travel arrangements, you must offer a document with the itinerary.
Dates of your last five trips to the United States – if you have previously traveled there. You could also be asked for your international travel history for the past five years.
A declaration to confirm if your purpose for visiting is business, tourism, or medical treatment.
You have to prove if you can provide for yourself while you are in the US.
How much does a U.S. multiple entry Visa R B1/B2 cost?
At iVisa, we offer a Standard Processing time (30 days) that includes the MRV government fee of USD $160.00 and our service fee which is USD $56.99.
How many entries do I get into the U.S. with the B1/B2 visa?
Your U.S. R B1/B2 visa gives you Multiple Entry.
When does my United States B1/B2 business/tourist visa expire?
Your business & leisure visa to America will expire 10 years after issued.
How long can I stay in the U.S. with a B1/B2 visa?
With your R B1/B2 visa, you can stay in the United States as a foreign citizen for up to 180 days Per Entry.
What if I have more questions about the B1/B2 visa?
Check out your country on the U.S. visa information blog, or if you are ready, apply online for your U.S. R B1/B2 visa easily.
iVisa will always be a great service for travelers who are excited to go to America for business and fun. You can be one of our clients who have successfully traveled around the world by using an easy, secure online visa service, iVisa!
Feel free to chat with one of our 24/7 online support professionals by clicking on the chat bubble in the lower right-hand corner of your phone, computer, or tablet.