Please note that as of June 2022 the CDC no longer requires travelers to present a negative COVID-19 test or documentation of recovery from COVID pre arrival to the US
When you plan your trip to the United States, you need to check which type of travel document you need to cross its border. Most people need a visa, for which you must go to a diplomatic mission to obtain. The most commonly issued visas are the B1 and the B2 visas. Both cover short stays in the US, for business, tourism, and medical purposes.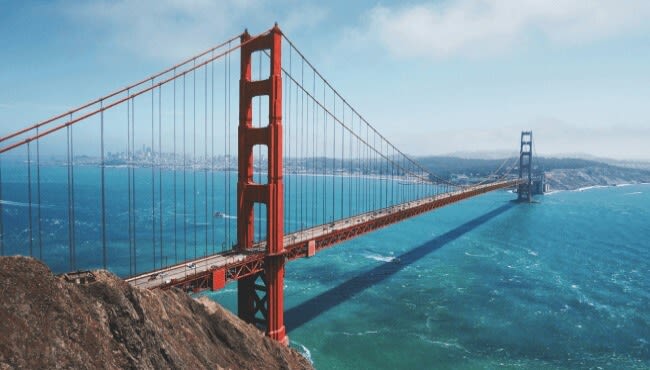 At the same time, some people do not need a visa to enter the US. Instead, they can apply for a US ESTA. However, for you to qualify for such a document, you must be a citizen of a country that is in the US Visa Waiver Program. There are 38 such states. If you wish to find out if you belong to this category of travelers, you can use iVisa's Visa Checker. Choose your nationality from the drag-down menu on the left, and select the United States in the menu on the right. If you are eligible for a US ESTA, you will be able to apply for it on the spot.
The requirements
As for the US visa travel docs and passport requirements, they are not the same in all situations. It depends on where you are from, the purpose of your travel, as well as how long you plan on staying in the United States. Keep in mind that there are 185 types of US visas, so each one has its own requirements. However, they all have some standard specifications. For example, you need a valid passport, photographs, and a filled-in application form. Each type of visa has its own standard form.
What you should know is that the application form you submit at a diplomatic mission must be accompanied by supporting documents. Again, it depends on which type of visa you apply for. It is best if you give them a call before heading down there so that you can make sure you have everything you need.
When it comes to a US ESTA, things are a lot simpler. The travel docs are very few, and the passport requirements are ordinary, so to speak. If you qualify for an ESTA, here is what you need to apply:
Passport – you must hold a valid electronic passport with a digital chip that contains your biometric info. At the same time, the passport needs to be valid for at least another 6 months from the date of arrival in the United States.

E-mail address – the US ESTA arrives via e-mail, which is why you must have a valid e-mail address to which you have access. Once iVisa sends you the ESTA, do not forget to print out at least one physical copy of the document.

Means of payment – the payment must be made during the online application process, which is why you must have a method of online payment. iVisa accepts credit and debit cards, but you can also use PayPal; whichever you find most convenient.
It does not matter whether you travel for business or pleasure. The ESTA is the same in both cases. The document is valid for 2 years after issued, you can use it for Multiple Entry, and you can stay in the US for up to 90 days Per Entry.
It is impossible to cover all the US visa travel docs and passport requirements in one article. As mentioned above, the documents you need depend on multiple factors, which is why you need to do some research on a more specific area. However, if you need answers, we may be able to help. Just call our support staff. The service is available 24/7. If we can, we are more than happy to help.