Visiting Uzbekistan is to discover the magnificence of the historical and cultural inheritance that this country has. Gorgeous mosques and splendid communities show off the spectacular Silk Road that once united east and west to make this country one of the greatest in Central Asia.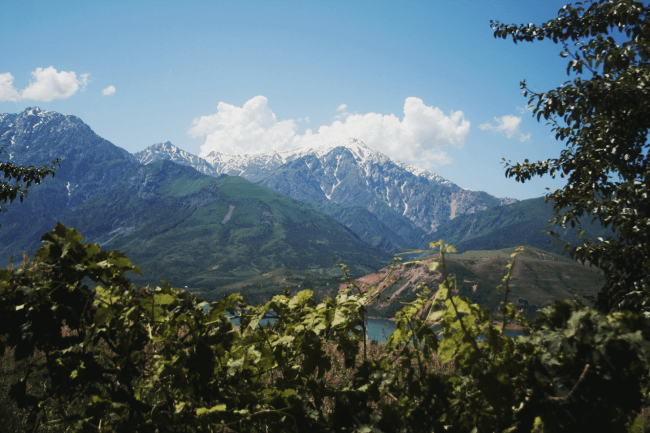 Nevertheless, due to the virus outbreak that this country is currently facing, international visitors will have to stay in self-quarantine in their hotels for around 14 days, depending on the country they are coming from. If you arrive on a green flight, you will have to stay in quarantine two weeks before your trip. Alternatively, if you arrive on a yellow flight, you will have to self-quarantine in Uzbekistan for two weeks in your hotel. The government will be checking your health status starting from the day of your arrival.
Be that as it may, you will be required to apply for a Health Declaration that demonstrates your medical condition. That is why we recommend you to use iVisa.com; we will help you to obtain your Health Declaration in the fastest and easiest way possible.
Learn more about it in our FAQ section down below.
Frequently Asked Questions
What is a Health Declaration?
A Health Declaration is a certificate that summarises your medical condition to let you enter the country, together with details about the locations you have visited during the 14 days before your travels. This paper will help Uzbekistan's government to control the outbreak, and to identify cases around the country.
Do I need a PCR Test to enter the country?
No, it is not necessary anymore. Uzbekistan has lifted all covid entry restrictions for travelers entering by air, rail, or land entry point.
Do I need to quarantine upon arrival?
There are no quarantine requirements to follow in Uzbekistan.
Why do I need a Health Declaration to enter Uzbekistan?
Upon arrival, you have to present a Health Declaration in order to be able to enter Uzbekistan, following the travel restrictions that aim to limit further the development of the new virus cases in the country. With this Health Declaration you will help to control the situation in the region.
If you are planning to visit this country, and you want to make this procedure easier, iVisa.com can help you! Apply for your Health Declaration here.
How can I solicit a Health Declaration?
If you want to visit Uzbekistan, you can apply directly from the official website of the embassy or consulate and follow the indications that they recommend you to do. We comprehend that it might be tiring for you, so that is why iVisa.com has designed an excellent way to make this process simple for you. All you will need to do is to apply right here, and iVisa.com will have your back. You will not need to be worried about more paperwork because we will do it for you.
What documents do I need to request a Health Declaration?
All the documents you will need to submit are the following:
Your valid passport scanned, so we can have your personal information to fulfill all the data necessary.
Return flight ticket.
Your place of accommodation to confirm to the government where you will stay during the self-quarantine.
Your payment method.
Your e-mail address where you will receive this document.
What are the prices and the procedure times for the Health Declaration?
If you are about to visit the country as a tourist, please, keep in mind that you must follow all the recommendations given by Uzbekistan's government to control this outbreak.
iVisa.com reckons with a clear website and an outstanding crew of experts, we are best suited to help you in this process.
Here are the prices and the waiting times that we offer:
Standard processing option: It's the cheapest one, but it will take one day of waiting.
Rush processing option: It's faster than the standard option, but it is more expensive.
Super rush processing option: It's the fastest option that you can choose, it will only take fifteen minutes of waiting, but it is the most expensive one.
Remember that these options will depend on your needs, but in the end, you will receive your document without any doubt.
Is iVisa.com safe to do this procedure?
Absolutely! Despite not being associated with Uzbekistan's government, we are a travel agency with the complete experience to do this procedure. Our satisfied customers recommend our services. You can read more about it here.
Can I get in touch if I have any other questions?
For sure! If you have any doubts, you can get in touch with our customer service team that will answer any question that you want to ask at any time!