If you're wishing to visit Venezuela and you have an Argentinian passport, then there's good news for you. Venezuelan government re-opened the country's borders to allow foreign entry, and that includes the citizens of Argentina. All you have to do is to apply for a Venezuela Health Pass, which is quite simple to obtain by using the services we offer at iVisa.com.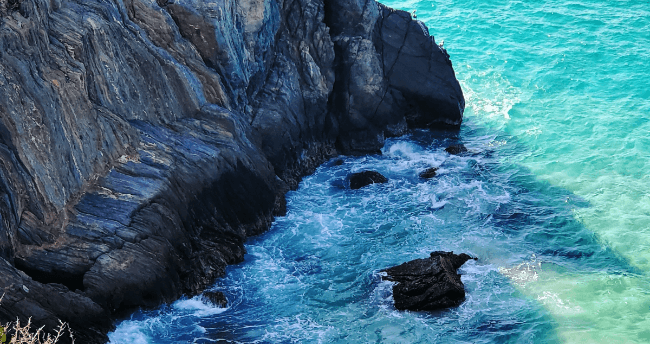 There are some requirements you have to consider before applying for the Venezuela Pase de Salud (Health Pass), but they're not impossible to get. Keep reading the information below to see How citizens of Argentina can enter Venezuela during coronavirus.
How Citizens of Argentina Can Enter Venezuela During Coronavirus
Go to our application website at iVisa.com.
Fill out the request form, with your private information and select a processing speed.
After you review your information to make sure it is correct, pay for the fees.
Attach the documents needed to the form to finish the process.
Our agents will review your information to make sure everything is alright, and then send you the health pass via email inbox. You'll be ready in no time!
Apply in advance
If you prefer, you can also apply in advance if you're planning your trip for later. With this option, you can apply now and we'll make sure to process the health pass at the correct time so that you can have it valid for your entire trip in Venezuela.
Frequently Asked Questions
Do the Citizens of Argentina need a Health Pass or 'Pase de Salud' if they want to visit Venezuela?
All foreign travelers must apply for a Venezuela Pase de Salud to enter the country, including Argentinians.
The good thing is that you can apply for this health pass online.
What are the requirements?
It's not difficult to apply for the Venezuela Pase de Salud,. To do so, you need the following documents:
A passport with a valid expiration date.
A valid credit/debit card or a Paypal to pay through our safe payment platform.
An email address to obtain the document.
A PCR test (unvaccinated travelers). It should be taken 72 hours before arrival.
Please notice that you'll also need a COVID-19 test on arrival and it'll go at your own expense.
Do I need a COVID vaccine or vaccination certificate to enter Venezuela?
No, you don't. As of today, COVID vaccination passports or certificates are not a mandatory to enter Venezuela. However, if you're fully vaccinated, you won't need to present a pre-departure test.
Travelers are considered vaccinated if all doses of a vaccine against SARS-Cov-2 have been administered for at least two weeks before traveling. Vaccination certificates are currently valid for 270 days after receiving the final dose. A booster dose cancels this expiration date.
Since information may change quickly, we advise you to follow up on the latest Venezuela travel updates and/or contact your local embassy.
Do I need to take the COVID-19 PCR Test before traveling to Venezuela?
COVID test prior to arrival: PCR within 72 hours for unvaccinated travelers.

COVID test exemptions: Children under 5 and fully vaccinated travelers.

COVID test on arrival: All travelers aged 5 and older will be tested on arrival.
Do I need to quarantine in Venezuela?
Quarantine requirements: There are no quarantine requirements in Venezuela.
How much does the Venezuela Pase de Salud (Health Pass) cost?
This document isn't expensive on our website because we only charge a small fee to process it faster and easier. We remind you that you can have it for free on official websites, but they tend to be very slow and complicated. Another option is to ask for it at the embassy, but it could take you much of your time.
That's why we're ready to help you by offering you a faster and easier option. Select one of the following processing speeds according to your needs:
Standard Processing Option:

24 hours

-

USD 46.49

Rush Processing Option:

8 hours

-

USD 93.99

Super Rush Processing Option:

4 hours

-

USD 128.99
Click here to apply for this document now.
See How Citizens of Argentina Can Enter Venezuela During Coronavirus on this link,.
Check here how citizens of Argentina can enter Venezuela during Coronavirus
To obtain the Venezuela Health Pass online you must finish the process below:
Step one, complete the online request form, carefully and pick a processing speed.
Step two, make sure that all the information you gave in step one is correct and continue with the payment.
Step three, we ask you to add some items on the form, so make sure of having them ready to upload. After that, click on submit and that's all!
Get ready to receive your health pass by email.
Click here to start the online process.
How safe is it to use iVisa.com?
We can confirm the security of our services because our platform is 100% reliable, especially because we regularly update it. Feel free to contact us through our online chat or check our reviews if you have questions.
Where can I find more information?
You can get more information on How Citizens of Argentina Can Enter Venezuela During Coronavirus by entering this page, Don't forget to contact our customer service center if you prefer personal assistance.
iVisa.com Recommends
In Venezuela, you can find many interesting places if you want to have an unforgettable adventure. This country is indeed very famous for negative things, but beyond those flaws, Venezuela has a variety of ecosystems and a lot of cultural wealth.
A clear example of this is the number of national parks it has, each of them with peculiar characteristics. Canaima National Park, located in Bolívar State, is a unique reflection of the Amazon and tropical region of Venezuela, while Morrocoy National Park reflects the coastal beauty. In Morrocoy you can relax to the fullest with its calm waters and soft sands.
Besides, Venezuela is home to some incredible natural wonders like the 'Salto Ángel' (Angell Falls) in Canaima National Park and 'Catatumbo' in Maracaibo, Zulia. Not to mention other amazing beauties like the dunes in Coro and 'Bolivar Peak' in the Sierra Nevada National Park.
If you're ready to explore these beauties in Venezuela, click here to apply for the health pass.