Even with the current pandemic, some countries have decided to re-open their borders. Such is the case of Venezuela, a nation that regardless of its crisis, it's still doing the best to allow the entry of foreign travelers if necessary.
To enter this country, travelers must apply for the Venezuela Pase de Salud or Health Pass first. The application for this document can be completed online within a few minutes, so it shouldn't an obstacle for anyone. It is a mandatory item, and it's important to emphasize that it is not the same as a visa, meaning that countries that need a visa to enter Venezuela, must apply for it separately.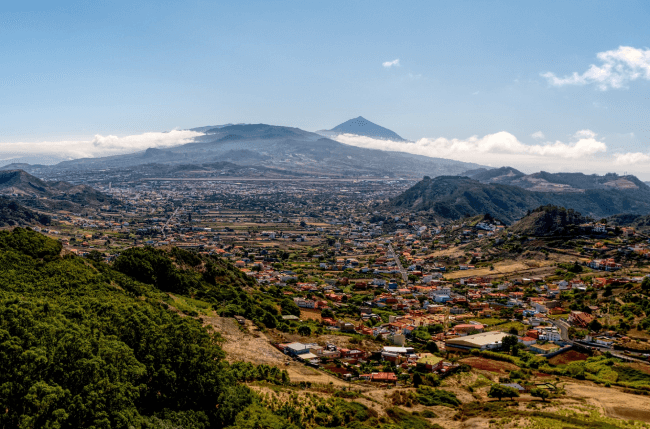 Obtain your Venezuela Pase de Salud
If you want to learn more about Venezuela Covid Restrictions, read the article below.
How can I get the Venezuela Pase de Salud?
Enter iVisa.com's application page first.
Fill out the online application form with your private details.
Decide which processing time you prefer.
Obtain an approval letter by email once our agents make sure that all your information is accurate.
Once you finish this process, you'll have to wait for the health pass, which will be delivered via email inbox.
You might have to hand-sign and print the document before arriving in the country. We'll let you know about that via email.
Frequently Asked Questions
What are the Venezuela Covid Restrictions?
Similar to other countries, the Venezuelan government has implemented some Venezuela Covid Restrictions so that travelers can enter the nation without risking their health.
The most important thing is to apply for a Venezuela Pase de Salud. However, to apply for this document successfully, travelers must have the following:
A valid passport, with at least 6-month validity.
A credit/debit card or a PayPal account.
An email address.
A PCR test (unvaccinated travelers). It must be taken less than 72 hours before arrival, but that information might change, which is why we recommend staying alert to our website just in case.
It's also mandatory to take a COVID-19 test on arrival at the traveler's own expense.
Do I need a COVID vaccine or vaccination certificate to enter Venezuela?
No, you don't. As of today, COVID vaccination passports or certificates are not a mandatory to enter Venezuela. However, if you're fully vaccinated, you won't need to present a pre-departure test.
Travelers are considered vaccinated if all doses of a vaccine against SARS-Cov-2 have been administered for at least two weeks before traveling. Vaccination certificates are currently valid for 270 days after receiving the final dose. A booster dose cancels this expiration date.
Since information may change quickly, we advise you to follow up on the latest Venezuela travel updates and/or contact your local embassy.
Do I need to take the COVID-19 PCR Test before traveling to Venezuela?
COVID test prior to arrival: PCR within 72 hours for unvaccinated travelers.

COVID test exemptions: Children under 5 and fully vaccinated travelers.

COVID test on arrival: All travelers aged 5 and older will be tested on arrival.
Do I need to quarantine in Venezuela?
Quarantine requirements: There are no quarantine requirements in Venezuela.
How much does the Venezuela Pase de Salud cost?
You might be able to apply for this document for free on official websites, but keep in mind that the official websites tend to be crowded and their servers are usually very slow. You could spend a lot of time getting the health pass, which is why we recommend you use our services to get it faster and even safer.
Plus, we only charge a small fee to process your document depending on how fast you need it. These are our options:
Standard Processing Option:

24 hours

-

USD $27.99

.
Rush Processing Option:

8 hours

-

USD $50.99

.
Super Rush Processing Option:

4 hours

-

USD $86.99

.
If you're ready to start the application process, click here.
If you want to learn more about the Venezuela Covid Restrictions, click on this link.
How do I obtain the Venezuela Pase de Salud?
The most important thing about the Venezuela Covid Restrictions is the Venezuela Pase de Salud. To apply for it, you only have to complete these stages:
Step one, answer the basic questions on the application form to complete it successfully and choose your processing option.
Step two, verify all the answers you gave so that there are no mistakes and continue with the payment platform.
Step three, get ready to add the items required to the form and click the submit button to finish everything.
Once you're ready with that, wait for your document which will be ready via email inbox!
Click here to start.
How safe is it to use iVisa.com?
We use an online platform that's constantly updated for safety purposes. Additionally, we have a work team that never puts any private information in danger, which is why you can feel very secure when using our services. If you're not sure about that, feel free to check our reviews.
Where do I get more information?
To get more updated information about the Venezuela covid restrictions, click this link. However, if you want to obtain personal assistance from our customer service center, feel free to contact them, they're available 24/7.
iVisa.com Recommends
Venezuela might not be the safest country in the world, but it has some incredible tourist spots and it's not impossible to visit if you keep in mind some basic tips about personal safety.
The first thing you should know about this country is that the cities can be more dangerous than natural places, which is why we highly recommend you to avoid exploring any city by yourself unless extremely necessary. This is a must if you stay in Caracas, as it's one of the most dangerous cities in South America. If you stay in a safe hotel and you just walk around with a professional guide or trusted local, then you won't have issues.
In case you explore natural places like Santo Angel, Roraima, or Morrocoy National Park, then you'll have it easier with the locals and the tour guides as these regions are not so dangerous. However, always stay alert to your surroundings and only trust those who are helping you with your trip.
Get ready to visit Venezuela by applying for the Venezuela Pase de Salud with us!