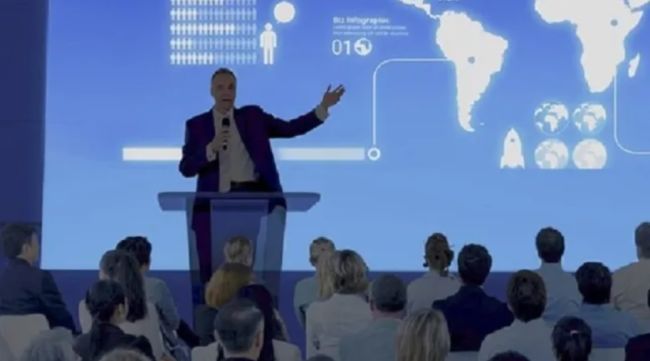 "Travel agent training online free" is a phrase that's googled frequently, for good reason!
Becoming a travel agent is many people's dream in times like these; it's the perfect way to make a living from the comfort of your home. While lots of travel enthusiasts are still toying with the idea of learning the tricks, there are globetrotters galore who are already dabbling in the business. So what do you need to stand out from the crowd?
You guessed it: respected travel agent certification.
Since you are a travel advisor, you know how important it is to take decent travel agent courses. Providers of travel agent training are a dime a dozen, but geography, world cultures, world history, and eventually booking the perfect trip for your client in no time – these are not subjects you can master overnight.
Don't fret! You won't have to shell out for good travel advisor education. From free courses to paid training, we break down your best options.
Free Courses
Getting travel agent training free and coming away with reputable travel advisor accreditation is an excellent way to boost brand awareness and increase sales.
The providers and websites below offer free courses.
OTT – ONLINE TRAVEL TRAINING
The world leader for Global Distribution Systems and skills eLearning offers product training, prizes and incentives as well as travel agent teaching. Whether it's accommodation-, attractions-, tour operator-, adventure- or aviation-related product training, OTT has you covered. They also offer a wide range of skills courses such as business traveler safety, medical tourism, and more. Check them out to discover what they can teach you for free. Their training results in a globally recognized certificate.
UDEMY
Udemy's courses focus on advertisements, tourist sites, hotel reservations, and travel advice. Only their online video content is free. Paying customers also get course completion certificates, the chance to ask questions and send direct messages to teachers.
DESTINATIONS
Destination-focused courses such as the Saint Lucia (SLEx) Program come with credits from The Travel Institute or the Association of Canadian Travel Agencies (ACTA) and provide you with the nuts and bolts of vacation planning in a specific destination.
THE TRAVEL FOUNDATION
The Travel Foundation offers free courses, partner courses, and sponsored courses on destinations. Jules and Jaz – the two brains behind this platform – have worked with the Dutch Travel Association to follow global standards in tour guiding.
HOME-BASED TRAVEL AGENT
As the name suggests, Homebasedtravelagent.com is a website with a course on how to start a home-based travel business. The free video tutorials center on key points like "How to Construct a Killer 30-Second Elevator Speech," or "How to Discover Your Travel Niche," and more.
TRAVELOPMENT ACADEMY
The Travelopment Academy now has more than 3,000 partners in 110 countries. These guys offer free training that's aimed at people who are ready to create a company or product from scratch. Real clients have helped fine-tune the course material that is divided into short lessons and comes with a handy step-by-step handbook.
TRAVEL UNI
The Travel Uni offers a wealth of information on destinations, accommodation, tour operators, theme parks and attractions, ocean and river cruises, rail journeys, and on top of that, a business travel hub.
EDX
Travel agent courses online free are also available at EDX. Their self-paced course is for those aware of the rapidly changing tourism sector, for people who embrace meaningful discussions about these developments. While the course is free, the verified certificate that is available on request costs $199. EDX addresses questions such as "How will we recover from COVID-19, and will we fully recover?" in their Tourism MOOCs and offer a platform and case studies in the bargain. In a nutshell, definitely worth checking out.
Now let's move on to the fee-based courses.
Paid Options
Needless to say, chargeable travel agent training and specialization, payable travel agent certifications and host agencies are also available, and it may be well worth stumping up money for them. After all, a certification from a prestigious organization shows that you're a professional.
Here's our pick of the best ones.
Travel Agent Training and Specialization:
ASTA
ASTA's training center is targeted at people who are always on the go. Their self-paced, career-related courses on subjects such as AI, Advanced Public Speaking, or Ethics for Travel Advisors cost between $99 and $245, but discounts are available to ASTA members.
GBTA
The GBTA aims to improve career development for both beginner and advanced travel professionals. They offer three levels that depend on the travel agent's background and experience in the travel industry:
Fundamental Level
Applied / Operational Level
Strategic Level
Each level comes with its own certificates, such as the Certificate in Corporate Travel Execution (CCTE), or the Global Travel Professional (GTP) Certification Examination.
IATA
IATA imparts information from the basics to senior management for tour operators and agencies. All of their courses lead to an IATA qualification, an accredited training school certificate.
Travel Agent Certifications:
ASTA
ASTA offers both verified travel advisor certification programs and continuing education / VTA recertification. Continuing education and maintaining your ASTA VTA certification shows that you're a committed travel industry professional with unparalleled know-how.
CLIA
As the name indicates, The Cruise Lines International Association is all about cruises. The CLIA's training and certification program will make you the go-to person for anything cruise-related. From online training, live training and virtual training to webinars, virtual ship inspections and career counseling – CLIA is the association if you want to make a name for yourself as a knowledgeable cruise resource.
GBTA
The Global Business Travel Association is for those keen to raise industry standards. You're entitled to enroll for the Global Travel Professional (GTP) Certification if you have three years of travel-related work under your belt and are knowledgeable in: strategic business planning buyer / supplier relations travel program administration data / analytics / finance
HOST AGENCIES
An excellent way for you to receive support and services to grow as a travel agent is to team up with a reputable host agency partner.
Here are a few host agencies that are worth your time:
Conclusion
In the swiftly changing travel industry, it's not enough to have a "working knowledge." Ongoing training and staying on top of travel trends are vital for any professional travel agent. Pick a provider that suits you, even if they offer travel agent certification online free, but just don't rest on your achievements. Remember, the journey is the destination.