People who want to travel from Nigeria to Zimbabwe should know there is now a better way to obtain a visa than going to the Zimbabwean embassy. Instead of doing it the old-fashion way, you can use the online service provided by iVisa, and you will finish the entire process in a matter of minutes. Getting a Zimbabwe visa as a Nigerian passport holder is easier than ever. All you need is a device with internet connection and a few documents in hand.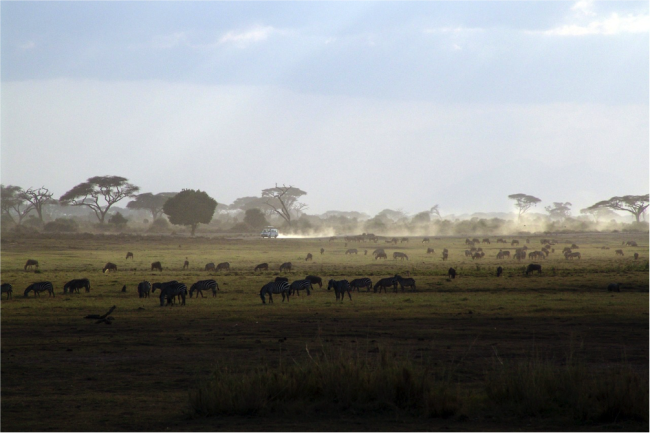 Frequently Asked Questions (FAQs)
I have a Nigerian passport, do I need a visa to visit Zimbabwe?
Yes, Nigerian visitors need to apply for an eVisa. You can check the requirements here.
What is a Zimbabwe eVisa?
The Zimbabwe eVisa enables foreign nationals to apply for their Zimbabwe visa online, eliminating the need to send your passport to an embassy.This electronic visa will be sent to you via email, and you simply have to print this document out and present it when you enter Zimbabwe.
How long is the Zimbabwe eVisa valid for?
The Zimbabwe eVisa for Nigerians expires 90 days after issued.
It also allows a Single Entry for a maximum stay of 90 days in Total.
What are the documents required to apply?
Before applying, make sure that you have the following documents:
Applicant's Photo

Passport Scan

Last Page of Passport (if applicable)

Proof of Accommodation (if applicable)

Proof of Residence

Invitation Letter (if applicable)

Cover Letter (if applicable)

DVST Application Letter (if applicable)

Airline Confirmation (if applicable)
Note: It is easier to gather all those documents before you move forward to complete your application.
What are the processing times and prices?
To get your Zimbabwe eVisa, we offer applicants three services:
Standard processing – your visa application is processed within 6 Business Days, and the price is USD $88.99 (service fees included).

Rush processing – you will receive your visa within 4 Business Days, and the total price of it is USD $130.99 (service fees included).

Super rush processing – this is the fastest option. You will get your eVisa in only 2 Business Days, and you will be charged USD $177.99 (service fees included).
Click here to start your application.
How does the Zimbabwe eVisa work?
Travelers from certain countries can now apply for a visa online before their trip to Zimbabwe. The eVisa application platform enables foreign nationals to apply for their Zimbabwe visa 100 % online. This saves traveler's time and makes it easier to obtained from anywhere in the world.
The eVisa will be issued and paid for by the applicant online. Applicants will receive an e-mail confirming that their eVisa application form was submitted successfully. We suggest that you print out a copy of the document and keep it with your passport. You will need to show this document upon boarding your flight and again to immigration upon entry in Zimbabwe.
How long does it take to apply for a Zimbabwe eVisa?
Less than 10 minutes.
How can I apply for a Zimbabwe eVisa?
The form itself is quite straightforward:
You will be asked to fill in your basic information such as name, address, date of birth, passport number, and so on. Then you will be required to select one of the three available processing times. That is part one of the application.

Step two consists of revision and payment. The payment is secure, and all your information is strictly confidential. Once the payment is confirmed, you can submit your application. Simple as that. If you are having trouble filling in your application, there is a 24/7 support service that can help you with any questions you may have.
What happens after I have applied?
Once the application is done, you will receive the eVisa by email in the timeframe chosen.
How can I apply for my family or friends?
You can apply for friends or family by making sure to have all the required documents (you can see above in this article). If you are applying for only one friend or family member, just apply here introducing his or her data. In case you need to apply for more than one person, you can do so by clicking on 'Add new applicant' in the application form and completing the data required.
Do I need a Zimbabwe eVisa if I am in transit through Zimbabwe?
If you will NOT leave the transit lounge at the airport while in Zimbabwe, then you are not required to have an eVisa. Otherwise, if you wish to leave the airport, then you HAVE TO apply for a Zimbabwe eVisa.
I made a mistake on my application. Can I modify the e-Visa after it's issued?
No, we can not change or modify any details on the eVisa once it's issued. If you do, however, realize you made a mistake before your visa has been issued, then please contact us ASAP via online chat or by sending an email to [email protected]
Is it safe to use iVisa to get my Zimbabwe eVisa?
Many people think that online information leaks and that their personal info is at risk of getting into the wrong hands. However, that is not the case with our services. We provide maximum safety for your personal data, confidentiality, and we invest a lot in the security of our database. Your personal information could not be safer. You can check what hundreds of happy customers say about us here.
I have more unresolved questions, where can I find more info?
For a faster resolution click here and start chatting with one of our customer service representatives. Alternatively, you can find more info and FAQs here.