Are you excited to visit Angola? If the answer is yes, iVisa.com provides you with supporting information on the Angola Covid Quarantine to travel across Angola and even to get access to those documents before the exact date of your journey.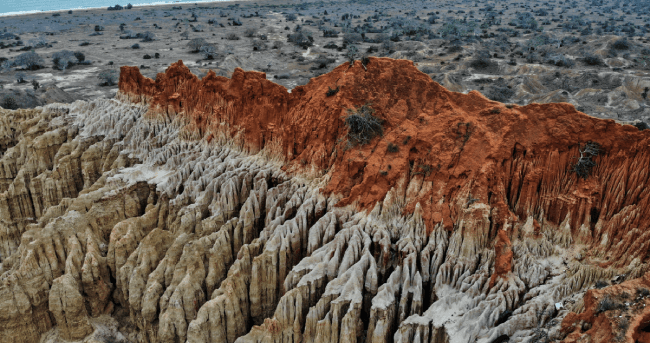 You need to comply with travel restrictions to enter Angola. iVisa.com will help you fulfill all the travel requirements. Here, you can trust the services of iVisa.com to get your Angola travel registration form and learn more about the Angola covid quarantine! Start your application here.
How can I get my Angola travel registration through iVisa.com?
Go to the application page.
You will fill in some basic information about yourself and your trip.
Select a processing speed.
Our experts will review your application and let you know if there are any problems.
Receive any document via email.
Print or display your travel document at the airport.
Get Started on Angola travel registration.
Apply in Advance
Fill out the application as early as possible and our team of experts will process your order at the right time. Apply in advance with iVisa.com to avoid unnecessary rush.
Frequently Asked Questions
Is it necessary to get tested for coronavirus before leaving for Angola?
All passengers must show airline staff a negative COVID-19 PCR test result. See the application page for more information about the Angola covid quarantine.
Do I need a COVID vaccine or vaccination certificate to enter Angola?
No, you don't. COVID vaccination certificates are not mandatory to enter Angola. If you are a vaccine certificate holder, you won't need to follow a quarantine if you get a negative result from a test upon arrival in Angola. Since information may change quickly, we advise you to follow up on the latest Angola travel updates and/or contact your local embassy.
Do I need to take a PCR COVID-19 Test before traveling to Angola?
Every traveler must present a negative PCR test result to enter the country. The test must be taken within 72 hours before departure to Angola. In addition, travelers may be required to take a rapid COVID-19 test at the airport before being allowed to enter the country (free of charge). Travelers will also need a negative test result to leave the country again.
Do I have to go into isolation on arrival in Angola? If so, for how long?
Fully vaccinated travelers who test negative on disembarkation will be exempt from quarantine on arrival. Unvaccinated travelers will need to quarantine for at least 7 days. On day 7, they will be released from quarantine provided they can produce a further negative COVID-19 test result.
Are there any documents necessary to get an Angola travel registration document?
All you needed are:
Valid passport: 3 months validity on your passport from the date of arrival is essential and mandatory to fill in the application.
Debit/credit card: pay the application fee through debit/credit card.
Current email address: this is required as we need to get a way to deliver the approved visa.
Additional documents: employment, education, and current details are included. Then, all you need is to have personal details, proof of accommodation, travel accurate medical insurance.
Go through Angola travel registration to know more about the Angola covid quarantine.
Mention the major steps to get an Angola travel registration document?
It is a simple online application process that can be completed with these steps.
Complete online application: you must initially fill the form through an online process with accurate data.
Make a payment: verify the given data and complete the payment of the application fee through debit/credit card.
Upload documents: you can upload the scanned passport copy and other documents if necessary.
If you have any doubts about the Angola covid quarantine, contact our customer support agents. They are here to serve you 24/7.
What are the different modes to receive an Angola travel registration document?
iVisa.com offers three options to get the Angola travel registration.
Standard processing option: here, you can get your documents most affordably (

5 days

) and at a low price (

USD 0.00

).
Rush processing option: you can have the document at more expense (

USD 0.00

) and faster than the above option (

3 days

).
Super rush processing option: most expensive (

USD 0.00

) and fastest method to obtain the document (

2 days

).
Is iVisa.com safe to use?
Your information is encrypted using sophisticated technology and handled by professionals. Your privacy is our concern. See the reviews for more proof.
How can I get more information about the Angola covid quarantine?
You may visit iVisa.com's website to get more information about the Angola covid quarantine. You can also contact our customer support agents for help. You can also contact us via email at help@ivisa.com.
iVisa.com Recommends
Here are some few suggestions to keep in mind while you are travelling to Angola. Explore the places with an open mind and interact with the local life. Try out local food and delicacies. Tune into some of their music and be part of the nightlife. The most important thing to remember is to have some fun.
On a trip to Angola, things to do can include exploring Angola attractions and visiting the places of interest.
There are many places in Angola such as Lubanga, one of the beautiful sites and Luanda Independence Square is the most boulevard in Angola's capital. In Luanda are located some Angolan museums offering awesome human and nature of information and a summary of the country's long and fascinating history from the slavery era to independence. Angola's Dundo Museum in Africa has a large ethnographic collection. This place can offer you the best memories to hold and be a part of this.
We hope you have now got an idea about the Angola covid quarantine.