You are here because you searched for the term the Angola Covid test requirements. Many people are finding it hard to know the requirements they need to travel to their intended country or to gather all the documents before their travel. iVisa.com can help you process your travel documents such as Angola travel registration.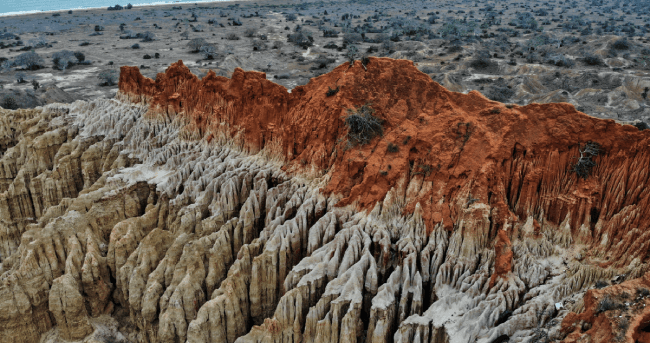 As of present conditions, moving outside or going to embassies has been a task because of the widespread flow of corona. iVisa.com helps customers to get those major requirements before traveling. Here, therefore, we have focused on details on the Angola travel requirements and the COVID-19 test requirements.
So, go through this article to know more about the Angola Covid test requirements. Start your application here.
How can I get my Angola travel registration form from iVisa.com?
Visit the application page on the iVisa.com website.
Fill in some basic information about yourself and your trip.
Select a processing option.
Our experts review your application and let you know if there are any problems.
You will receive the document via email.
Print or display the travel document at the airport in Angola.
Begin your application soon!
Why apply in advance?
You need to get the travel documents before departure. Apply through iVisa.com and get the documents on time.
Frequently Asked Questions
Will there be a rapid test for COVID at the airport?
Yes. All the travelers will undergo a rapid test for COVID. This test is compulsory and will be provided free of charge by Angolan Health Authorities. Passengers with negative test results may proceed to a mandatory 7-day home quarantine, after which they must take the test again.
Following a second negative result, they will then receive authorization from the health authorities to resume normal activities. Passengers who test positive for COVID-19 will immediately be isolated in institutional quarantine at an appointed facility. Visit the application for more details about the Angola Covid test requirements.
Do I need a COVID vaccine or vaccination certificate to enter Angola?
No, you don't. COVID vaccination certificates are not mandatory to enter Angola.
Since information may change quickly, we advise you to follow up on the latest Angola travel updates and/or contact your local embassy.
Do I have to quarantine after I arrive in Angola?
Quarantine requirements: 7 days

Quarantine exemptions: Fully vaccinated travelers who test negative on the arrival test are exempt from quarantine requirements
Which is the main required form to be filled by passengers before their departure to Angola?
Passengers must fill a passenger locator form and to board international flights to and from Angola, it is mandatory to present a molecular-based RT-PCR COVID-19 Test with a negative result. Testing must be carried out 72 hours before departure. Apply for the Angola travel registration and learn more about the Angola Covid test requirements.
What are all the documents required to present for the Angola travel registration form?
You will need to submit these items to complete the application process;
A valid passport.
A valid email address.
Pay with Paypal or by using valid debit/credit cards.
Go to the Angola travel registration page for more information about the Angola Covid test requirements.
What is the processing time and fee?
You have three options to process the Angola travel registration with iVisa.com:
Standard Processing Option (

USD 46.49

-

5 days

): one of the affordable means to attain your document easily.
Rush Processing Option (

USD 93.99

-

3 days

): compared to the above option, this is slightly expensive and speedy to get the document.
Super Rush Processing Option (

USD 128.99

) -

2 days

): this is the most expensive option because it is the fastest among the above two mentioned options. It will provide you with a document ASAP.
How will I get an inbound passenger locator statement?
Applying through iVisa.com is much easier than other forms that take much effort so just follow a simple process;
First, fill out your form here. Then choose your processing time to your convenience.
Second, verify information sent is correct. Make the payment.
Third, upload your documents or passport scan. To complete the form, press the "SUBMIT" button.
If you have any doubts about the Angola Covid test requirements, contact our customer support agents.
How can we find more information about the Angola Covid test requirements?
You can go through iVisa.com's website for more information about the Angola Covid test requirements.
Is iVisa.com secure enough to process my information?
Yes. Security and privacy are the foundation of our work. Your information is secured using advanced software. You may also review our customer feedback to have their satisfactory mentions and trust in our services.
iVisa.com Recommends
Angola is an amazing place to visit. Besides its natural beauty, you can find in those beautiful environments a big diversity of animals and plants. Angola has one of the most expensive cities in Africa for expats. Luanda is the largest city in Angola and the country's capital city.
It was recently voted as the most expensive city in Africa for expatriates- this is traceable to the wide gap of development between the capital city and other parts of Angola. As a result of the political and economic crisis this leads to expats to pay a high price for standard and suitable accommodations and imported goods that will make them feel comfortable.
Another reason for the high cost of living is the constant weakening of the local currencies against the dollar. The industrialization of the capital cities also forces expats to live with their job skills and expertise. Angola is not only a beautiful country in terms of infrastructure it has some of the best good-looking people on the continent. Luanda is also known as the Paris of Africa this title is apparently due to the city's sophisticated culture and atmosphere.