This article will provide you with the exact information about the latest requirements of Angola Covid travel restrictions. These latest requirements are something to be focused on if you are planning to visit there smoothly. Fulfill the requirements through iVisa.com. It is fast, secure and simple. You need to comply with the travel restrictions to enter Angola. Please refer below to make your travel easy in this pandemic condition and learn more about Angola COVID travel restrictions.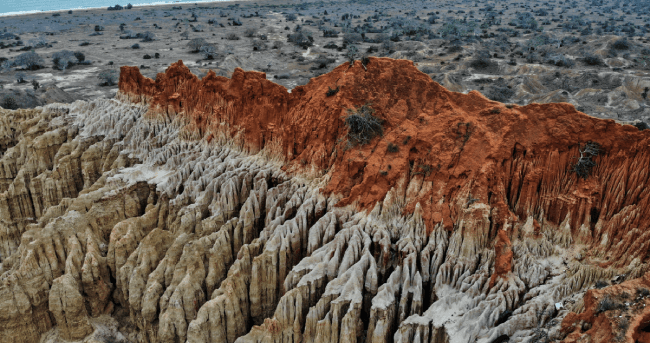 How can I get my Angola travel registration form from iVisa.com?
Visit the application page.
You will fill in some basic information about yourself and your trip.
Select a processing speed.
Our experts review your application and let you know if there are any problems.
Receive any document via email.
Print or display your travel document at the airport.
Get your Angola travel registration in order.
Apply in Advance
It is better to have the required documents in hand before departure. Apply in advance with iVisa.com and get the travel documents in time.
Frequently Asked Questions
What is the travel registration form from Angola?
Anyone going to Angola is required to submit the online travel registration form, which should be 24 hours before the scheduled departure. Visit the application page to know more about the Angola COVID travel restrictions.
Do I need a COVID vaccine or vaccination certificate to enter Angola?
No, you don't. COVID vaccination certificates are not mandatory to enter Angola.
Since information may change quickly, we advise you to follow up on the latest Angola travel updates and/or contact your local embassy.
What are the latest requirements for Angola before boarding the flight?
All passengers arriving in Angola must submit a negative COID-19 PCR test result before 72 hours of departure. Passengers arriving in Angola who cannot provide a PCR Test within 72 hours before travel because of humanitarian grounds or special personal needs or any physical conditions required to apply to the exceptions committee. Start your Angola travel registration to learn more about the Angola COVID travel restrictions.
Can a negative COVID-19 test result exempt me from isolation?
No, a negative test does not exempt you from isolation. There is an option to shorten the isolation days if you take two tests and both of them are showing negative. Or else it is compulsory to stay in isolation for 10 days. Continue reading for more details on Angola COVID travel restrictions.
Do I have to quarantine after I arrive in Angola?
Quarantine requirements: 7 days

Quarantine exemptions: Fully vaccinated travelers who test negative on the arrival test are exempt from quarantine requirements
What are the items required to complete the application process with iVisa.com?
Here are essential items required to complete the Angola travel registration;
A valid passport: to provide us with your contact details.
A valid email address: communication will be done via email
Payment method: pay the application fee using PayPal or debit/credit card.
How long does it take to process my order with iVisa.com?
The options available iVisa.com are;
Standard processing option: one of the affordable means to attain your document easily

USD 41.99

-

5 days

.
Rush processing option: it is faster than the previous option, but it is a bit more expensive

USD 65.99

-

3 days

.
Super Rush processing option: Here, the waiting time is low, but the cost is high

USD 121.99

-

2 days

.
Go through the Angola travel registration process to learn more about Angola COVID travel restrictions.
How will I get an Angola travel registration document?
Applying through iVisa.com is much easier than other forms that take much effort to run behind, and here, all is to follow a simple process;
First, fill out your form here. Then choose your processing time to your convenience.
Second, verify and double the information sent. Make payment using Paypal or a debit/credit card.
Third, upload your documents or passport scan. To complete the form, press the "SUBMIT" button.
How can we know more information about the Angola COVID travel restrictions?
If you have any doubts about the Angola COVID travel restrictions, contact our customer support agents. For further details, see iVisa.com's website. You can also contact us via email at [email protected].
iVisa.com Recommends
If you are planning a visit to Angola, then you will find these points helpful for your journey. Explore the vastness and beauty of the land. Interact with the people and culture. For most people, Angola is one of Africa's last great travel mysteries. Despite its elemental landscapes and boom-oil-dependent economy, the country remains closed off to all but the most adventurous travelers. Angola has a couple of important museums in Luanda and in other provinces of the country.
In Luanda, Angolan museums offer awesome human and nature-related information and a summary of the country's long and fascinating history. Angola is a friendly country for visitors who wish to explore untapped places with fascinating and abundant bird sightings. Our lady of Muxima is the most popular religious devotion in Angola that attracts 1000s of local and foreign tourists. Carnival is one of the famous festivals in Angola. These are a few of them, which can provide you an amazing memory on your visit. Enjoy your visit and have a happy journey!!