With everything that has happened in the past year, like the restrictions and complex processes introduced by governments to limit traveler entry to other countries, you may wonder: Do I need a vaccine to travel to Angola?
iVisa.com can't process your visa, as you must apply directly with an embassy, but we can certainly help you with any questions you have. Besides, we can help you get the Angola eVisa on Arrival so that your travel plan gets easier.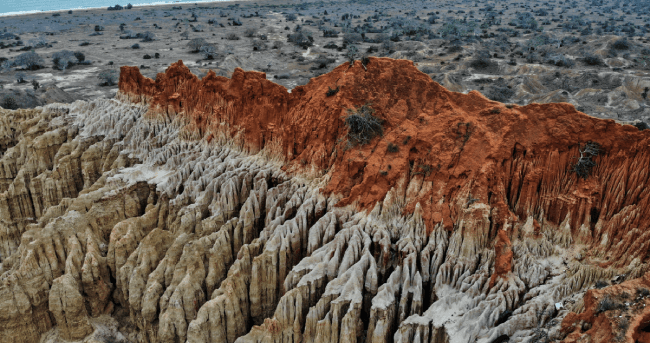 To that end, you will likely require some vaccinations to travel there, such as yellow fever. But read on to learn more about what you need to plan a visit to Angola, and find out how iVisa.com can help you answer queries like 'Do I need a vaccine to travel to Angola?'
How to process my eVisa on iVisa.com
Enter the application website to process your eVisa.
Fill in the form and select a processing time.
Review the information and pay for the fees.
Upload the items needed and click on "submit".
That's all! You're ready to receive your Angola eVisa on Arrival.
Frequently Asked Questions
Do I need a vaccine to travel to Angola?
Visiting Angola will require you to check which vaccines you've already received. Many people will have already been given vaccines against Polio, Diphtheria, Hepatitis A and B, Tetanus, and Yellow Fever. If that's the case then breathe easy because you've had all the most important vaccines already. Rabies could be necessary if you'll be in contact with a lot of animals during your stay in Angola. For now though, with this list of vaccines you're covered, but keep an eye on the website for new updates on Angola entry requirements.
Do I need a COVID vaccine or vaccination certificate to enter Angola?
No, you don't. COVID vaccination certificates are not mandatory to enter Angola.
Since information may change quickly, we advise you to follow up on the latest Angola travel updates and/or contact your local embassy.
Do I need to take a COVID-19 test before traveling to Angola?
COVID test prior to entry: PCR within 72 hours.

COVID test on arrival: All travelers must undergo rapid testing on arrival.
Do I have to quarantine after I arrive in Angola?
Quarantine requirements: 7 days

Quarantine exemptions: Fully vaccinated travelers who test negative on the arrival test are exempt from quarantine requirements
Where can I request travel authorization to enter Angola?
Using the Visa Checker tool on the iVisa.com website, you can find out what you need the authorization to enter this beautiful country. Unfortunately, we cannot yet supply the Angola visa through our process, so you'll have to go directly to the embassy that's closest to your location. In the future though, we hope to offer this visa online, and when we do we hope it'll be as easy to get as many of our other documents.
On iVisa.com, you can request authorization in three easy steps :
Complete the online form with your personal information.
Please check your answers to make sure they are all correct, then select your preferred processing time and pay the appropriate fee.
Upload all essential document scans and then submit. And that's it! Easy!
Don't lie awake at night wondering Do I need a vaccine to travel to Angola? We can help you find answers.
What documentation do I need when applying at iVisa.com?
Although we cannot offer you the Angola tourist visa just yet, we can let you know how easy we like to make our forms. When requesting authorization to enter another country with iVisa.com, you will only need the following:
Passport, with a scan of the information page. That is the page with your photo.
A credit or debit card to pay the processing fee.
An email address, as we will communicate with you electronically.
How much does the Angola eVisa on arrival cost?
If you apply with us, you'll be able to see the total price to pay for your eVisa, but remember that the Government's fee is paid at the airport, and it is USD120.00.
As for our fees, they will change depending on how fast you want your eVisa:
Standard Processing:

5 days

-

USD 20.00

Rush Processing:

3 days

-

USD 35.00

Super Rush Processing:

2 days

-

USD 60.00
Is iVisa.com safe to use?
Due to the confidential nature of iVisa.com's business, the company places customer privacy and data protection as a number one priority. The encryption and password protection firewalls that protect iVisa.com customers' data are second to none, so you never have to lose a night's sleep wondering if iVisa.com is safe to use. Read our customer reviews for testimonials from our valued customers.
Where can I read more information regarding my query: Do I need a vaccine to travel to Angola?
To speak with a friendly and helpful team member if you need clarification on the answer to the question: Do I need a vaccine to travel to Angola?, you can reach them using the chat feature, which is available day and night on the iVisa.com website. You can also email the team, detailing the nature of your inquiry, and someone will get back to you quickly with a personal response.
iVisa.com recommends
If you are thinking of taking a vacation in this country, you should know that it can be tricky to get around due to the limited tourist infrastructure. However, that shouldn't put you off, as it is a fascinating country and a wonderful place to experience a real sense of Africa, untouched by the travel industry. Visit Mussulo Island for an unforgettable experience or take a guided tour of Luanda City.
Angola has many interesting places to visit, such as the Ruacana Falls, located near Ruacana on the Kunene River, which marks the border with Namibia. The waterfall is 120 meters high and 700 meters wide in full flood. It is among the largest waterfalls in Africa, both by volume and width.
Angola is famous for its beautiful falls because, in addition to the Ruacana Waterfalls, it also has the Kalandula Waterfalls, located in the Malanje province.
Another obligatory place for any traveler is the Kissama National Park, located in the province of Luanda, in the northwest of the country. This park is one of the largest in the world and it has more than 120 km of coastline.
Canvas National Park is another exotic place worth exploring. It is located 200 kilometers from the city of Namibe and, due to its area in square kilometers, is the largest in the country. The park is also known for its unique flora and incredible rock formations, as well as being the oldest park in Angola.
Start your application process now and start planning your trip to Angola!