Do you want to visit Anguilla but don´t know what documents you need to travel? It is essential for you to know that in order to travel to this country, you will probably need to apply for an Anguilla e-Visa. This document is valid for 90 days. We´re a friendly bunch here at iVisa.com. We want to help make traveling as easy as possible, so we strive to make the visa process smooth and streamlined. Anguilla Visa Duration - Read more about our services down below.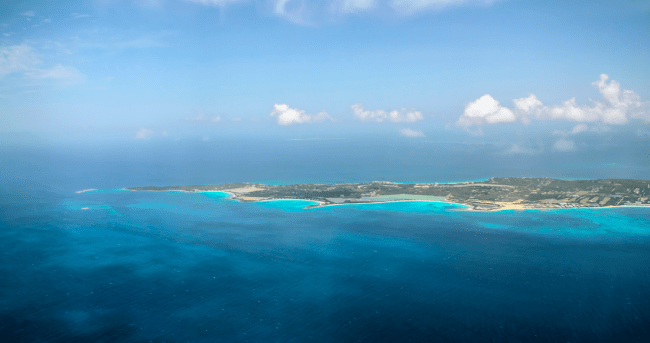 Frequently Asked Questions
What are the COVID-19 restrictions to enter Anguilla?
All travelers flying to Anguilla over the age of 18 must be fully vaccinated. Vaccines currently approved include Pfizer, AstraZeneca, Moderna, Janssen, Sinopharm, Sinovac, Covaxin, and Novavax. You need to get vaccinated at least 2 weeks before you travel to be safe. In order to travel to Anguilla, you have to get a negative PCR test within 72 hours of your intended arrival date. If you´re unvaccinated, you will be tested again when you arrive.
You may be quarantined for 5 days after you enter the country if you are unvaccinated. Anguilla Visa Duration - Due to the pandemic dynamic, we recommend checking our FAQ section often to keep updated.
What is the Anguilla e-Visa, and how can I apply for it?
The Anguilla e-Visa is an electronic authorization that allows you to enter Anguilla for business or pleasure. It´s valid for 90 days, but you can only stay for 30 days once you enter the country. Anguilla Visa Duration - To apply for an Anguilla e-Visa, you must follow 3 steps.
Step 1: You can process your payment by returning our forms with all the necessary information.
Step 2: Be sure to submit all necessary information before sending your payment to avoid any problems.
Step 3: Once you´ve sent in your application and documents, you´ll get the all-clear electronically.
Anguilla Visa Duration - Get your new Anguilla e-Visa now!
What documents do I need to apply for my Anguilla e-Visa?
Photo of the applicant.
Passport with a minimum validity of 6 months.
Credit/debit card for payment.
Anguilla Visa Duration - All scanned documents must be legible.
What is the cost to obtain the Anguilla e-Visa?
At iVisa.com we offer 3 alternatives, for the single entry type, you to pick from:
Standard Processing:

12 days

-

USD 70.99

Rush Processing:

10 days

-

USD 122.99

Super Rush Processing:

8 days

-

USD 156.99
Anguilla Visa Duration - Choose your alternative depending on your travel dates.
Can iVisa.com be trusted?
We will listen to you and give you the service you need when you come to us. We are an established company with lots of experience, and each team member is highly skilled in all areas of their job. As a result, everyone knows they can rely on us, and that´s because we provide the best services around.
Anguilla Visa Duration - You can read more about our client´s reviews in our review section.
What happens if I need to talk to someone about the Anguilla e-Visa?
Our friendly customer service team is available around the clock to help with any questions you may have about our products or your order. We are here for you!
iVisa.com Recommends
Whether you´re going by yourself or with family and friends, you can´t miss this incredible place. It has a rich history of rulers and even more beautiful natural wonders. The people there are so friendly and inviting that you´ll feel like you´ve known them forever! We recommend you to take the excursions to Anguillita, Sandy, and Prickly Pear islands.
You won´t find many beaches along these rugged shores, but Anguillita is a great place to snorkel and dive. It offers mini walls and caves, where divers often see barracuda, nurse sharks, manta rays, eels, and turtles.
In these places, you can sunbathe on the sublime beach, and swimming and snorkeling in the turquoise water are popular activities here. Sun loungers and umbrellas line the soft sand.
Visitors also love to feed the banaquits with their hands. These cute yellow and gray birds will swoop down and perch on your outstretched hand. A restaurant serves fresh seafood and refreshments.
Finally, Sandy Island is a small strip of sand with excellent snorkeling in its lagoon of water. You´ll even find a restaurant at this little grill and loungers and umbrellas along the shore. This place is perfect for relaxing and having a drink with friends.