Did you know that you need an Anguilla e-Visa to travel around the country as a Russian resident? If you did not know, don't worry! iVisa.com is here for you. We at iVisa.com understand that travelers want to start their trip as soon as possible, so we've made the visa application process available online.
Anguilla Visa For Russian Passport Holders - Read more about the Anguilla e-Visa down below.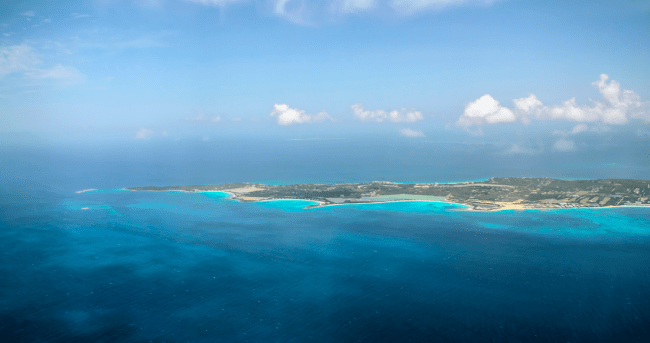 Frequently Asked Questions
What are the COVID-19 restrictions to enter Anguilla?
All foreign visitors over the age of eighteen must have a complete vaccination program before they can enter Anguilles. The vaccines that have been approved to enter the country are Pfizer, AstraZeneca, Moderna, Janssen, Sinopharm, Sinovac, Covaxin, and Novavax.
All travelers must wait at least 21 days after each vaccination before traveling internationally. You cannot enter the country unless you get a negative PCR test for 72 hours or an antigen test for 48 hours prior to arrival. In addition, an unvaccinated tourist must undergo a new test to prove good health. Only unvaccinated tourists will need to spend 5 days in quarantine at a government-approved lodging facility in Anguilles.
Anguilla Visa For Russian Passport Holders - Due to the pandemic, information may change. We recommend checking our FAQ section.
What is the Anguilla e-Visa, and how can I apply for it?
The Anguilla e-Visa is a tourist visa that allows citizens of certain countries to enter Anguilla for business or tourism. This visa is valid for 90 days after arrival, and you can only stay in the country for 90 days Per Entry. Anguilla Visa For Russian Passport Holders - To apply for an Anguilla e-Visa, you must follow 3 steps.
Step 1: Fill out our electronic questionnaires with your personal data and choose from the processing times we offer.
Step 2: Checking the information before paying ensures that the payment will be completed successfully.
Step 3: To get your visa, you will need to scan the required documentation according to the instructions and wait for it to arrive electronically.
Anguilla Visa For Russian Passport Holders - Get your new Anguilla e-Visa now!
What documents do I need to apply for my Anguilla e-Visa?
Official passport photo.
Passport information, with a minimum validity of 6 months.
Credit/debit card for payment.
Anguilla Visa For Russian Passport Holders - All scanned documents must be legible.
What is the cost to obtain the Anguilla e-Visa?
At iVisa.com we offer 3 alternatives, for the single entry type, you to pick from:
Standard Processing:

12 days

-

USD 70.99

Rush Processing:

10 days

-

USD 122.99

Super Rush Processing:

8 days

-

USD 156.99
Anguilla Visa For Russian Passport Holders - Choose depending on your budget.
Can iVisa.com be trusted?
Our customer service is one of our most important assets. Our team is always available to assist you, and we're happy to provide you with answers to any questions. Anguilla Visa For Russian Passport Holders - You can read about our reviews in our review section.
What happens if I need to talk to someone about the Anguilla e-Visa?
Our friendly customer service team is available 24/7 to answer any of your questions.
iVisa.com Recommends
Anguilla, a British territory in the eastern Caribbean, consists of a small main island and several islets. Its beaches range from long stretches of sand, such as Rendezvous Bay, which overlooks the neighboring island of St. Martin, to secluded caves that must be accessed by boat, such as Little Bay.
Protected areas include Big Spring Cave, known for its prehistoric petroglyphs, and East End Pond, a wildlife conservation site.
One activity that many tourists love to do is horseback riding on the beach. Horseback riding on a deserted beach, gazing out over the Caribbean coastline is one of those pleasures you just have to indulge in.
At Seaside Stables Anguilla, a seaside stable on the island paradise, that experience promises to be unforgettable. The stable is located on beautiful Cove Bay, a beach located in West End Village, and currently has nine horses of various breeds.
All of them were selected for their docile character, which makes the experience more pleasant. In addition, they were adequately trained to provide the best horseback riding in front of the sea. Those interested can take advantage of this tour at various times, from dawn to dusk, including sessions on full moon nights.