The price of your visit to Anguilla will depend a lot on how long you want to stay and the locations you want to visit. However, it is essential to take into consideration that travel expenses start before you travel, with the airfare, insurance, and the Anguilla e-Visa, if your country is eligible.
At iVisa.com, we're pleased to offer our customers a simple visa processing procedure. You can complete it from any electronic device whenever it's convenient for you.
Is Anguilla Expensive To Visit? - Learn more about the Anguilla e-Visa.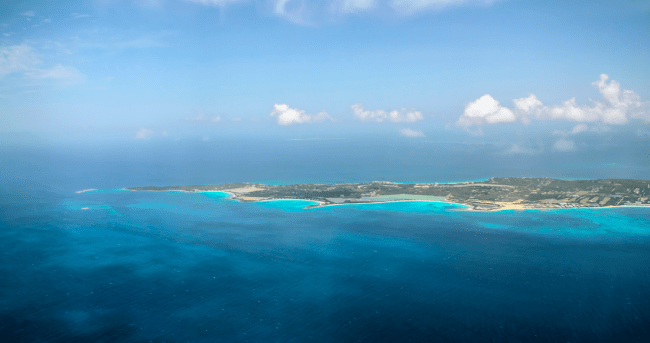 Frequently Asked Questions
What are the COVID-19 restrictions to enter Anguilla?
Anguilla requires all travelers over 18 to be fully vaccinated. Travelers can receive vaccines from Pfizer, AstraZeneca, Moderna, Janssen, Sinopharm, Sinovac, Covaxin, or Novavax. It is recommended that travelers receive all vaccine doses at least 21 days before traveling. The Anguillian government requires vaccinated and unvaccinated travelers to obtain a negative PCR test 72 hours before arriving in Anguilla. Unvaccinated travelers will be retested upon arrival. Travelers arriving in the country who have not been fully vaccinated must stay in a hotel or other type of residence for five days.
Is Anguilla Expensive To Visit? - The pandemic restrictions may change. That is why we recommend checking our FAQ section often to keep updated.
What is the Anguilla e-Visa, and how can I apply for it?
The Anguilla e-Visa allows you to enter the island for business or tourism. This single entry type of visa is valid for 90 days after arrival, with a 90 days Per Entry.
Is Anguilla Expensive To Visit? - To apply for an Anguilla e-Visa, you must follow 3 steps.
Step 1: Complete our form with all your personal information, then choose the processing time that best suits you.
Step 2: Before proceeding to payment, be sure that all necessary information has been submitted correctly.
Step 3: Once you send in the required documents, you will receive your visa electronically.
Is Anguilla Expensive To Visit? - Get your new Anguilla e-Visa now!
What documents do I need to apply for my Anguilla e-Visa?
Photo of the applicant.
Passport with a minimum validity of 6 months.
Credit/debit card for payment.
Is Anguilla Expensive To Visit? - All scanned documents must be legible.
What is the cost to obtain the Anguilla e-Visa?
At iVisa.com we offer 3 alternatives, for the single entry type, you to pick from:
Standard Processing:

12 days

-

USD 70.99

Rush Processing:

10 days

-

USD 122.99

Super Rush Processing:

8 days

-

USD 156.99
Is Anguilla Expensive To Visit? - Choose your alternative before you travel.
Can iVisa.com be trusted?
Our worldwide reputation is based on our commitment to making the application process easy and responsive. Allow us to help you understand how we can serve you best.
Is Anguilla Expensive To Visit? - You can read more about our client's reviews in our review section.
What happens if I need to talk to someone about the Anguilla e-Visa?
Please contact us if you have any questions. Our customer service team is here to help you 24 hours a day, seven days a week.
iVisa.com Recommends
This country is full of amazing things to see and enjoy, including white sandy beaches and crystal-clear water. For the best experience, we recommend that you visit with family or a group of friends and make sure to take pictures!
Visit Meads Bay, one of Anguilla's most popular beaches on the island's western end. The stunning mile-long stretch of white sand with clear, calm waters is a perfect spot for a refreshing dip.
You can rent sun loungers and umbrellas and spend the day swimming in the luminous blue sea. Luxury villas and resorts line the shores. Blanchards is famous and among the best fine dining restaurants in the Caribbean.
Here you can learn a few words of Anguillian slang. The official language of Anguilla is English, but as throughout the Caribbean, it is common to mix in African, Creole, Dutch and French idioms to form a local dialect.
Anguillan has its primary roots in early varieties of English and West African languages and is similar to the dialects spoken in the English-speaking islands throughout the eastern Caribbean, in terms of its structural characteristics and in the extent to which it is considered a single language.