Chinese tourists are becoming a frequently pursued market, and as such, they can enter many countries without obtaining a visa. However, they do need to arrange an ETA and comply with certain regulations to enter Argentina. The ETA is not the same as a paper visa, but it is still a travel authorization that allows Chinese citizens to enter Argentina.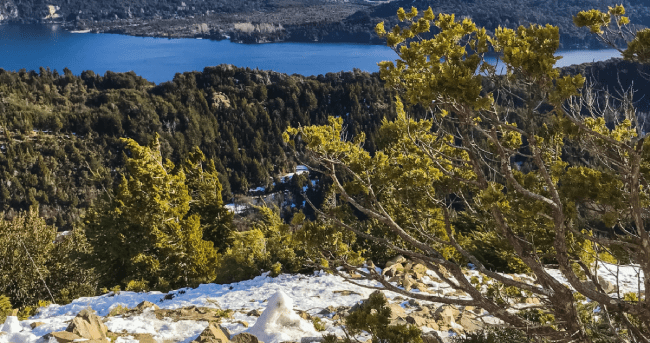 We can say for sure that there is no need for an Argentina Visa for Chinese Passport Holders unless the Chinese traveler decides to stay in Argentina to live or work.
This article will detail some of the rules and regulations required to apply for the ETA, starting with a list of frequently asked questions.
Frequently Asked Questions
Do Chinese citizens need a visa to enter Argentina?
Not exactly, but they will need to have an ETA. The ETA is a lot easier to obtain than the usual Argentinian visa.
What is an ETA (AVE)?
The Argentina Electronic Travel Authorization (ETA or AVE, which is Spanish for Autorización de Viaje Electrónica) is an electronic document required for citizens of certain countries so that they can enter Argentina. They can process an ETA online instead of getting a traditional paper visa.
Citizens who are eligible for the ETA should also hold either a US B2 visa or a category C visa from any country in Europe that belongs to the Schengen travel area.
What documents do I need to apply for an ETA (AVE)?
Only the following:
You will need the following to submit your application:
All Passport Pages Scan.
USA visa or Schengen visa.
Email address
Payment methods (Paypal or debit/credit card)
What are the processing times and fees?
Standard processing Time:

16 days

-

USD $262.99
How to apply for the Argentina ETA
If you are a Chinese citizen, you must follow these steps to process the ETA (AVE) correctly:
The first step will ask you to complete a questionnaire with your general information. You also need to choose the processing time from the options mentioned above.
The second step will ask you to revise the information on step one and make the payment.
The last step consists of photo and document upload. It is at this point when you need to upload your passport scan. Other documents may be required as well, but it depends on multiple circumstances, including your travel purposes.
After you are done with the last step, you submit your form and wait for your ETA to arrive.
Is iVisa.com a safe place to process my ETA?
With iVisa.com, you will have maximum safety and confidentiality for your personal data since we invest a lot in the security of our platform. Your personal information is well-protected in our hands. You can check what hundreds of happy customers say about us on this comment section.
Where can I find more information?
No stress if you still have doubts about the Argentina Visa for Chinese Passport Holders or the ETA. In that case, we invite you to contact our customer service center that is available at all times.
iVisa.com Recommends
Where on this planet could you taste and see the creation of a perfect wine? Ok, you might be thinking Italy first, but there is another country that should not be left behind, and that is Argentina.
Argentina has Mendoza, better known as Mendoza Valley. This place is a perfect spot to try one of the most delicious wines in the world. Argentina might be famous for its passionate tango, its Asado, Buenos Aires, and alfajores, but it is much more than that, and a clear example of it is the delicious wine.
Hidden on the Eastern foothills of the Andes Mountains, you can see a vast extension of vineyards. This place is Mendoza and it is known as the Malbec capitol, far transcending any on this little blue planet. Aside from Malbec, this place can also enchant you with its cabernet sauvignon and pinot.
In Mendoza, you can walk among rows of finely grown grapes, enjoying incoming sunlight and preparing to burst at the seams with the fantastic flavor of a glass of wine. This is an unforgettable experience that you should not miss when visiting Argentina!