Now, there are many nationalities that are visa-exempt and can travel to Argentina only with a passport. Others, like China, for example, do not need a visa but they still need to have an ETA. For more information, keep reading this blog, and find out more about the Argentina visa.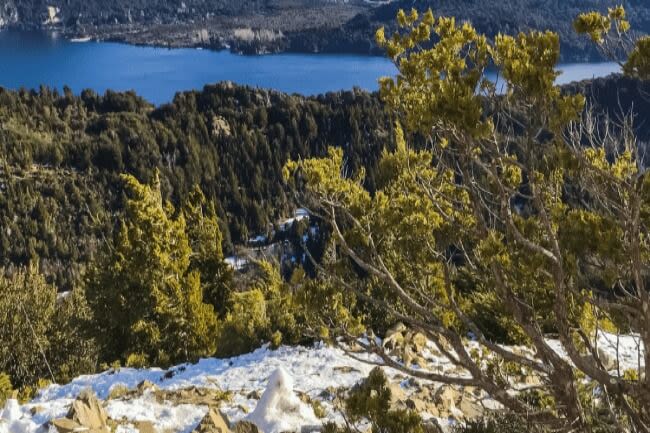 Frequently Asked Questions (FAQs)
What countries are visa-exempt to enter Argentina?
Citizens from these countries are not required to have a visa to enter Argentina for tourism purposes:
UP TO 90 (NINETY) DAYS: Andorra, Armenia, Australia, Austria, Barbados, Belarus, Belgium, Bolivia, Brazil, Bulgaria, Canada, Colombia, Costa Rica, Croatia, Czech Republic, Chile, Cyprus, Denmark, Ecuador, El Salvador, Estonia, Finland, France, Georgia, Germany, Greece, Guatemala, Guyana, Honduras, Hong Kong (With Passport R.A.E.H.K.), Hungary, Ireland, Iceland, Israel, Italy, Japan, Korea Republic, Latvia, Liechtenstein, Lithuania, Luxembourg, Macedonia, Malta, Mexico, Monaco, Montenegro, Nicaragua, Norway, New Zealand, Netherlands, Panama, Paraguay, Peru, Poland, Portugal, Romania, Russian Federation, Saint Kitts and Nevis, San Marino, Santa Lucia, Saint Vincent and The Grenadines, Serbia, Singapore, Slovak Republic, Slovenia, South Africa, Spain, Sweden, Suriname; Switzerland, Thailand, Trinidad and Tobago, Turkey, Ukraine, United Arab Emirates, United Kingdom Of Great Britain and Northern Ireland, United States of America, Uruguay, Vatican city.

UP TO 60 (SIXTY) DAYS: Venezuela.

UP TO 30 (THIRTY) DAYS: Grenada; Hong Kong (With British Passport B.N.O.); Jamaica; Republic of Kazakhstan and Malaysia.
What about those countries that are NOT visa-exempt?
Some countries are not required to have a visa but they still need to apply for an ETA. You can check your eligibility to this document by clicking here.
How long can citizens with an ETA stay in Argentina?
They can stay in Argentina for a maximum of 90 days in Total, though Multiple Entry may be permitted for those reentering the country with an appropriate valid visa.
This ETA expires 90 days after issued.
What is an ETA (AVE)?
The Argentina Electronic Travel Authorization (ETA or AVE, which is Spanish for Autorización de Viaje Electrónica) is for citizens of countries that are required to present a visa when entering Argentina. Now they can process an ETA online instead of getting a traditional paper visa. Citizens wishing to get an ETA should also hold either a US B2 visa or a category C visa from any country in Europe that belongs to the Schengen travel area.
What are the documents required to apply?
You will need the following to submit your application:
All Passport Pages Scan.

USA visa or Schengen visa.
What are the processing times and prices?
You will have these options:
Standard processing – your ETA application is processed within 16 days, and the price is USD 85.00 (service fees included).

Rush processing – you will receive your ETA within 13 days, and the total price of it is USD 115.00 (service fees included).

Super rush processing – this is the fastest option. You will get your ETA in only 10 days, and you will be charged USD 150.00 (service fees included).
Click here to start your application.
Which countries are eligible for Argentina ETA (AVE)?
All countries that are required to present a Visa upon arrival at Argentina are eligible for an ETA if they hold a B2 US visa or a Category "C" Schengen Visa. 71 countries are eligible for an ETA.
Citizens of Kosovo, Sahrawi Democratic Arabian Republic, and Taiwan are required to process traditional paper visas through the Argentina General Consulate in Toronto.
How can I apply for an ETA to Argentina?
The application is really easy:
The first step will ask you to fill in your general information. You also need to choose the processing time from the options mentioned above.

The second step will ask you to revise step one and make the payment.

The last step consists of a questionnaire and a photo upload. It is at this point when you need to upload your passport scan. Other documents may be required as well, but it depends on personal circumstances.
Click here to start. After you are done, submit your form and wait for your ETA to arrive in the timeframe chosen. In case you need assistance to fill your application, iVisa has a fantastic support service that you can call 24/7.
What can I do if I make a mistake in my application?
If this is the case, then please contact our customer service representatives as soon as possible to assist you.
Remember that if we already submitted your application, then you can NOT make any changes and you will have to apply again but we will NOT charge you another service fee.
Is it safe to use iVisa to get my ETA?
With iVisa, you will have maximum safety for your personal data and confidentiality since we invest a lot in the security of our database. Your personal information could not be safer. You can check what hundreds of happy customers say about us here.
I have more unresolved questions, where can I find more info?
For a faster resolution click here and start chatting with one of our customer service representatives. Also, you can find more info and FAQs here.