A trip to Australia may entail getting a visa, although many nationalities are eligible for an Australia ETA, an electronic authorization that must be obtained by citizens of visa-exempt countries. To find out whether or not you are eligible for it, we suggest that you use iVisa.com's Visa Checker. You can locate the feature in the top right corner of this page. Click on it, select your country of origin and put Australia as your destination. You will get the information you need in just a second.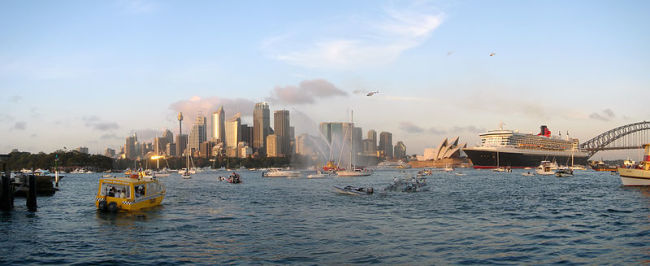 If you find out that you an obtain an Australia ETA, you may be wondering how long does it take to get it. What we can tell you is that the ETA is one of those documents that you can have in a matter of minutes. However, we provide multiple options when it comes to Australia's ETA processing time.
How long does it take to get a Australian visa or ETA?
Standard processing time for the Australian visa and ETA is 24 hours. Rushed visas can be done sooner then 12 hours and super rushed processing time takes 4 hours.
ETA Processing Types
People have different needs, and we are seeking to satisfy every single customer. As a result, we came up with three processing time options that are meant to suit every traveler's timetable. As you can imagine, each option comes with its own fee, and the sooner you want your ETA, the higher the service fee is. Your options are as follows:
Standard processing time – this is the slowest option you can select. By choosing this option, your application is processed within 24 hours. Not so slow, is it? As for the fee, you will be charged only USD $75.99.

Rush processing time – if you are looking to get your Australia ETA sooner than 24 hours, you can opt for this processing time and have your document ready within 12 hours. The fee, as you may expect, is a bit higher this time. You need to pay charged only USD $129.99.

Super Rush processing time – if time is of the essence and you need to be on the next plane to Australia, then this option may be precisely what you need. Your application is processed in just 4 hours. As you can imagine, the fee goes up as well. You will be charged charged only USD $196.99 to get your ETA that fast.
As for the moment when you need to choose the Australia ETA processing time, we ask that during the first step of the application form. You will be able to see the total amount you will be charged at that point as well.
One thing that most people want to know is that if there are any delays that may modify the Australia ETA processing time. What we can tell you is that while it is highly unlikely, delays may sometimes occur. If and when that happens, we will notify you via email. However, we recommend that you book your flight after your ETA is issued. Just to be on the safe side.
The bottom line is that the Australia ETA processing time depends on which option you choose when you go over the application form. Hopefully, one of those options suits your needs.