Please note: Unfortunately, iVisa isn't offering the Australia ETA for Malaysian Citizens at the moment. We hope the product will be available soon. For now, you can read the information below to be prepared for when you can apply again and use our services to get the mandatory Australia Incoming Passenger Card.
Australia is a paradisiacal destination. This Oceania country offers spectacular beauty, vibrant cities, and rainforests that hold precious species. But to explore this country, Malaysian citizens have to apply for an Australia Incoming Passenger Card (IPC) and Australian Electronic Travel Authorization (ETA) online.
The Australian government introduced the Incoming Passenger Card in June 2022, replacing the old Australia Travel Declaration to provide travelers identification and help the authorities monitor arrivals in the country. You can complete the online form in a couple of minutes and receive the document in your email.
But the IPC doesn't replace the visa application for Malaysian Citizens, so you need both to travel to Australia. Once you can apply online for the Australian visa, the online application form is also straightforward to submit.
In this post, we'll offer you more details about the IPC, the e-visa, online application form, payment online, and everything Malaysian passport holders need to visit Australia.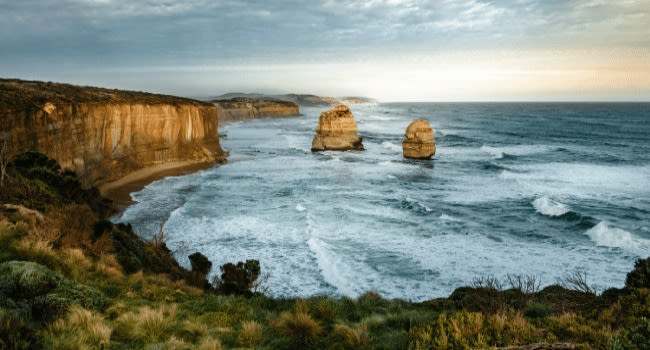 What is the Australia Incoming Passenger Card (IPC)?
Like all other travelers, Malaysian citizens have to apply for the Australian Incoming Passenger Card from June 2022. The IPC provides traveler identification and monitors Australia arrivals. Even the residents have to complete the application when returning to the country.
Since the Australia Travel Declaration has been removed as a travel requirement, the digital passenger declaration doubles as a health status check for non-Australian citizens and a particular category for fast visa application for Norfolk Island Permanent Residents.
The card is valid for a Single Entry and the duration of your trip. So, whenever you visit the country, you must apply again.
Click here to read more about the Australia Incoming Passenger Card.
Australia visa for Malaysian
Passengers from Malaysia need a visa to enter Australia. Once the e-Visa is available for Malaysian nationals, it's pretty easy to submit the ETA application. The electronic travel process is 100% online, so you don't need an appointment at the embassy or consulate.
The e-visa is a Multiple Entry document, so you can enter this country as often as you like and stay in Australia up to the maximum period allowed. It's a short-term tourism visa, so follow the travel restrictions for this category.
If you visit Australia with minors, they must also have an electronic travel authority. Each passenger has to present a visa to enter Australia, regardless of age. Parents can fill out the application form for their children, but it must be separate from their own.
What are the documents required to apply for an Australian ETA?
Applying online for a visa definitely makes things a lot easier, but that doesn't mean you don't have to meet some requirements first. Before you fill out the Australian application, we suggest you get all the necessary papers. Here's what you need:
Valid passport: Malaysians, like other nationalities, cannot travel to Australia without a passport. Don't forget to ensure that the passport is valid once you travel there (check when the passport expires).

Valid email address: remember that you'll obtain the Australian ETA via e-mail, so make sure to provide us with a valid one.

Method of payment: while applying for your document, you'll have to process an online payment. You can use a valid credit card or debit card.
Once you make sure you have all the documents mentioned above, get ready to fill out the application form for your visa.
When does this ETA expire?
This ETA visa expires one year after issuance. However, you can use your ETA visa any time of the year, as long as you remember that you can stay only for 90 days Per Entry with this visa.
What are the prices and processing times for the Australian ETA?
Visa processing time and service fees are the primary concerns for many people, including Malaysian passport holders interested in getting this visa.
You can stay relaxed knowing that, once the application is available, iVisa offers you quick service at competitive prices.
The cost of your ETA is determined by the processing time you choose during the application process, and you can select one of these:
Standard processing: this may be the longest processing time, but it's also the most affordable and comfortable for most travelers.

Rush processing: Do you want to get your ETA faster? Then you can pick this option, which is a bit quicker.

Super Rush processing: This is the fastest option we can offer you. You will receive the ETA in your email inbox as soon as possible.
How can Malaysian citizens apply for an Australia ETA?
The visa application form is easy to understand and fast to complete. It's broken down into 3 steps that will probably take you only 10 or 15 minutes:
First, you'll have to fill out the simplified form with your personal information and choose the processing time.

Second, you must review the information given in step one and make the payment.

Third, you'll only have to upload your requirements if needed and complete the application once you feel ready.
Getting an ETA for Australia is one of the simplest things you can do. With just a little time and effort, you will be on the next plane. It's much more convenient than going to the Malaysian embassy for a consular visa.
How does the Australian ETA look?
I still have some questions. Where can I find out more?
If you have more inquiries about how to apply for this visa or any other travel document, don't hesitate to contact our support team. They will help you whenever you need them. You can also send them a message to [email protected] if you prefer.