Austria is a picturesque, pastry paradise for all travelers that want to discover the destination. You can find a wide selection of local and international pastries for every palate, and nature views that enchant newcomers.
Their mountain resorts are ideal for skiing during the winter, but during the summer, its adventurous opportunities for tourists are is unlimited. Walk across a suspension bridge, boat on the lakes, find hidden castles, and even trek through the valleys. A combination of activities that make Austria and its cities a must-go place.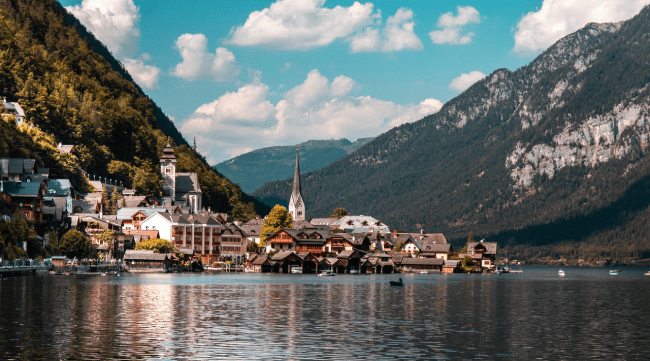 All easy access for citizens of Ukraine to visit Austria and other Schengen countries will soon be limited by the ETIAS. It's a digital permit created by the Schengen region members as a pre-screening process to verify that incoming travelers from visa-exempt countries are not a security threat. To check the passengers' details and to make the process easier, the application is done online and the verification process as well.
Having your ETIAS will still give you access to travel among the Schengen states, with multiple entries, but the trip must be limited to a short period of 90 days maximum.
Before applying, you should find out more about the Austria ETIAS facts and application process details with iVisa.com, so you have everything at hand before filling out the form.
Check out the following FAQs about Austria ETIAS.
FREQUENTLY ASKED QUESTIONS
What is ETIAS?
ETIAS is a digital travel authorization created by the Schengen region that applies to visitors that are nationals of the Schengen visa-exempt countries. It will work as a pre-screening system for travelers arriving in the Schengen states for tourism, leisure, business, or medical visit purposes. The ETIAS application process will be very easy but required by each of the traveler profiles mentioned above.
Does every citizen of Ukraine need the Austria ETIAS?
Ukraine is part of the Schengen visa-exempt countries, which means its citizens will be requested to present their approved ETIAS upon arrival. All citizens, despite their age, must apply for an ETIAS authorization if they plan on visiting the Schengen region for a short period of no more than 90 days.
Which European Union countries can I visit with ETIAS?
An ETIAS travel authorization gives you access to any of the Schengen Area countries. Therefore, you may visit any country in the European Union that is also part of Schengen for tourism or business purposes only. Applying for the Austria ETIAS also includes the authorization of multiple entries to Schengen destinations.
What is the total ETIAS validity?
When applying for the ETIAS, you must include the details of the first country you would be visiting, as well as the planned time of the journey. The validity of your travel permit will either be given for the total time of your trip or for up to 3 years. When creating your itinerary, you must consider that ETIAS is only for short trips, which means staying in the Schengen countries no more than 90 days in 180 days.
Can I get the ETIAS a week before traveling?
Your ETIAS application submission does not require you to start it too soon before travel, or too close to the final date. A safe suggestion can be a week in advance, and to ensure you get the documents in time; you can apply through iVisa.com.
iVisa.com offers three speeds for your application processing times, and these are:
Standard process time: Get your ETIAS results within 24 hours after submitting your application form.
Rush process time: Application results within 4 hours of submitting your form.
Super rush process time: The fastest speed option can provide the ETIAS results in 30 minutes after sending the application file.
How difficult is the Austria ETIAS application process?
Compared to a visa application, you'll find that the online application process for the Austria ETIAS is a breeze. You will be able to start your application through the iVisa.com platform by following three steps:
Fill in the application form with your personal info, and determine the processing speed you want for your application.
You should then revise that the info is correctly typed into the form, and make an online payment.
Your last step is to answer any questions on the poll which the ETIAS system might need, and click on SUBMIT.
Once sent to analysis, you only need to wait for the Austria ETIAS results to pop into your inbox.
Is iVisa.com a secure website?
You can ensure that iVisa.com services and website safety software will keep your personal details protected from digital threats like identity thefts. The databases have the most reliable security system to ensure these safety measures.
And you can also see what other clients' have mentioned about iVisa.com's security and services here.
How can I find more information on Austria ETIAS?
You can find many more questions and answers regarding the Austria ETIAS on the iVisa.com website. To avoid wasting your time while searching, you can also drop us a message, and we'll contact you directly with solutions to your questions.