Visit Austria to discover the magic of music from its roots to current times. In the small town of Erl, you can hear cowbells, and in the main city of Vienna, you can attend a classical music opera show.
See how Mozart lived in Vienna and Salzburg, or even join in the fun of conducting the Vienna Philharmonic. And yet, music is not the only part of Austria the citizens of the United States of America can enjoy when visiting. Its diversity in architecture, cultural events, and gastronomic delicacies are all part of what makes Austria a fantastic destination.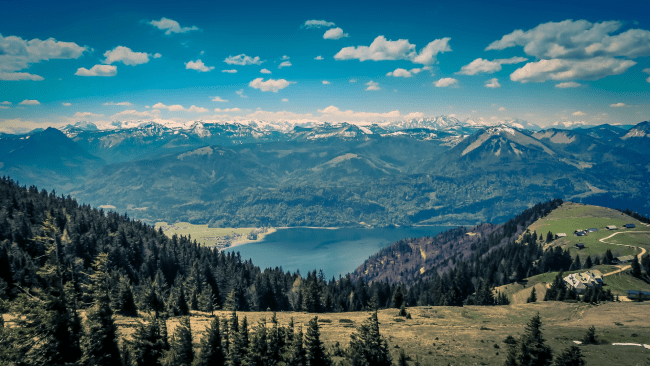 But, with times changing, and the number of travelers increasing by the minute, the Schengen region decided to create a filtering process. They created the ETIAS, a digital travel permit that pre-screens visitors coming from visa-exempt countries to the Schengen Area to guarantee that they are not a security threat.
As a digital document, the ETIAS application process is accessible to every citizen around the globe, and will give you results faster than a regular visa. The authorization is only provided for tourism, business, and medical visit reasons and can be easily requested through the iVisa.com website.
Do you want to know more? Then you must read these FAQs about Austria ETIAS.
FREQUENTLY ASKED QUESTIONS
Why is the Austria ETIAS important?
The Austria ETIAS will be very important to travelers arriving in the Schengen region as nationals of a Schengen visa-free country. Although it's not as tough as applying for a visa, you will be required to show your approved ETIAS permit upon arrival to your Schengen destination. ETIAS is part of the new safety measures these countries are establishing to increase security in each state and reduce illegal immigration.
Does every citizen of the United States of America need an ETIAS?
All citizens of the United States of America that wish to visit Schengen states for tourism or business reasons will need to apply for a digital Austria ETIAS before starting their trip. There is no limitation on age; every traveler should get an ETIAS, what can change is the fee price for citizens underage and those over 70 years old.
How many months before traveling should I apply for ETIAS?
Although there are no specifications on how soon before traveling you should apply for your Austria ETIAS, it is recommended to do it at least one week before. ETIAS results can be favorable or not, and you do not want to risk any delays regarding a retry of the application.
What is the Austria ETIAS validity for American citizens?
Any ETIAS holder has travel authorization for the duration of their planned trip or for up to 3 years. The ETIAS analysis system determines the final validity. Whatever the outcome, your ETIAS application and results grant you multiple entries to all the Schengen countries during your ETIAS validity.
Can citizens of the United States of America stay in Austria for a month?
Citizens from the United States of America, and other travelers that will need an ETIAS to visit Austria can stay in the same country, or any of the Schengen states for no more than 90 days. With your approved ETIAS application you are entitled to visit on a multiple entries basis the Schengen states and stay in many of them.
The only restriction is that you may not stay more than a total of 90 days in 180 days. You will also need to consider the validity of the ETIAS you obtain.
Can one obtain the Austria ETIAS in less than a week?
Yes, it will be possible to get the ETIAS in less than a week. By applying with the iVisa.com services, you can determine how fast you want the application to be processed.
Apply with iVisa.com and follow three easy steps:
Initiate your application by filling out the form with your info, and set the desired processing time for your ETIAS.

Standard processing time - Submit your form and have the ETIAS ready in 24 hours
Rush processing time - After submitting your form you will get your ETIAS authorization within 4 hours
Super rush processing time - You will receive your ETIAS results in no more than 30 minutes.

You must then check that the info provided in the first step are valid, and make an online payment.
The final step has a poll. Once finished, click on "Submit".
And that is the end of your application process. You must only wait for the Austria ETIAS results to arrive in your inbox.
How safe are my personal details on the iVisa.com platform?
The iVisa.com website was designed to help users enjoy a safe and friendly experience while applying for documents like ETIAS. To achieve this; it functions with highly reliable security systems to keep the company databases and every detail of your private information safe from online threats.
If you want to ensure your decision, have a look at some of our customers' reviews about our services here.
I still have some questions about ETIAS, who can I contact?
Because the ETIAS process is not yet up and running, we understand there may be many questions, and we're more than willing to help you. Just write us a message mentioning your queries, and we'll help you address the answers. You can also visit the iVisa.com website and find more information related to ETIAS.