Austria is the hidden gem in Europe that everyone wants to visit. Vanuatu is part of the Schengen visa-exempt countries, giving its citizens easy access to numerous visits to Austria.
As a destination, it has culture, it has adventure, it has gastronomy, but above all, it has a fascinating transportation system. You can move around the country by train, bus, or metro and find that reaching different points that include outskirts palaces are reachable locations.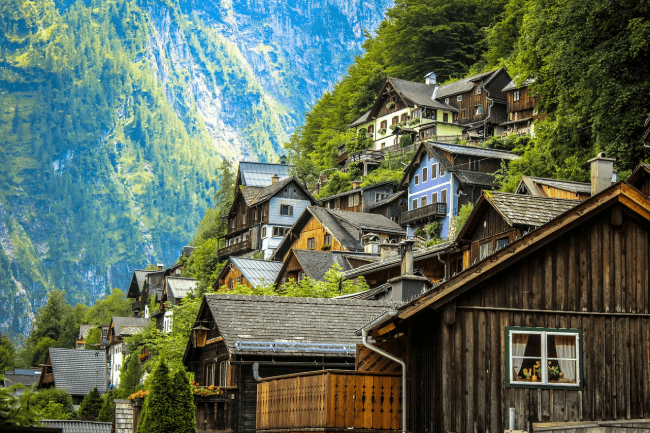 Tourists always look for a great sense of culture and enjoy discovering new attractions, but having a country that is accessible by many transportation modes makes it ideal for travelers of all budgets.
But recently, the Schengen members decided there is too much-unsupervised transit by citizens of visa-exempt countries, and that's why they created the ETIAS authorization. When available, once visitors apply for the ETIAS travel permit, they will be allowed to enter the Schengen states for tourism, business, or medical visits only and a short period of 90 days.
In this document, you will find useful FAQs, which explain the concept of ETIAS, its application process, how the process can be faster with iVisa.com.
FREQUENTLY ASKED QUESTIONS
Why do citizens of Vanuatu need an ETIAS?
Having an ETIAS will be a standard process for any traveler arriving in the Schengen region as a national from a visa-exempt country. It's a requirement to enter the Schengen destinations, as the application process, and final authorization will function as a pre-screening document to increase safety measures in the countries.
How soon should I request the ETIAS?
There are no specifications about when the ETIAS application should be sent for analysis, but its recommended to apply no less than 96 hours before the planned travel. The ETIAS application is effortless and straightforward, but it could have some delays in the analysis process, which is why you don't want to leave as a last-minute task.
Which European countries can I visit with the Austria ETIAS?
Because the Austria ETIAS was created to benefit the Schengen region, you are limited to visiting any of the Schengen countries. When filling out your ETIAS application form, you must specify which Schengen country you will arrive at first. The ETIAS gives the flexibility of multiple entries to any of the Schengen countries, whether in or out of Europe.
What is the ETIAS validity for travelers?
ETIAS validity for travelers of any citizenship will vary based on their ETIAS application results. The final validity of the document can be the length of your planned trip or up to 3 years. The only traveling condition is that you may not stay more than 90 days in any of the scheduled countries.
For how many days can I stay in Austria with ETIAS?
Any traveler with an approved ETIAS authorization can stay in Austria and any other Schengen country for a short stay. Because the ETIAS is only for tourism, leisure, business, or medical visits, it's limited to short stays, and this means no more than 90 days in 180 days during the planned trip.
Which is the ETIAS application process for citizens of Vanuatu?
The Austria ETIAS application for citizens of Vanuatu is easily completed through an online process. By applying with the iVisa.com platform, there are three easy steps you must follow:
Fill out the online form with your details, and pick your preferred processing time for the ETIAS application.

Standard process - After application submission, you will get the results in 24 hours
Rush process - A faster process than standard, where you submit the form and receive the ETIAS results within 4 hours
Super rush process - Submission with super rush will get your final results in no more than 30 minutes.

Double-check that your details are correctly typed in the form, and make online payment.
Finally, you must answer any additional questions in the ETIAS survey and click on "Submit".
After submitting the form, you only need to wait for the final results of ETIAS to arrive in your inbox.
How secure is the iVisa.com platform with my information?
It's important to us that trust be a primary value to work with our clients; that's why we reinforce our platform and databases with highly secure software that keeps all data protected. Using the iVisa.com services will make your application process faster while keeping your information private and safe from any digital threat.
You can go over some of our clients' comments about our services here.
Where can I find more information on Austria ETIAS?
You can log onto the iVisa.com website to find more information about the Austria ETIAS, and can also send a message to the 24/7 contact center. To address any questions you might have about the ETIAS try the website or chat system.