If you are from Botswana and are planning a trip to Austria, you need to obtain a Schengen visa to enter this country. iVisa.com offers trustworthy services for you to apply for the Austria Schengen visa for citizens of Botswana.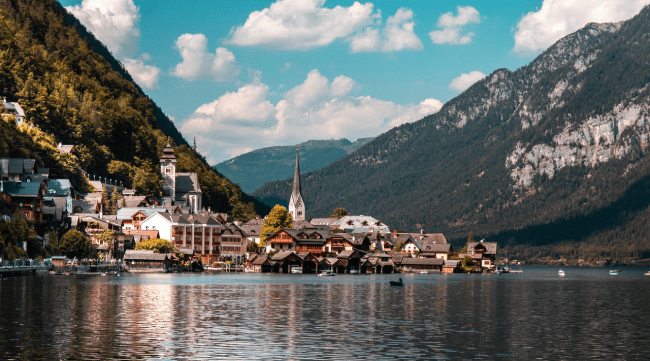 So, if you are planning a trip soon, iVisa.com is your place to go. Depending on the purpose of your trip, there are 5 types of visas you can apply for: business, medical, study/trainee, sports/cultural, or tourism.
The Austria Schengen visa for citizens of Botswana can be valid for a single entry, double entry, or multiple entries.
Frequently Asked Questions
What are the documents required to apply for the Schengen visa?
To apply for an Austria Schengen visa for citizens of Botswana, you need to present the following documents:
Certification letter: It must state the purpose of your trip and come from somebody from Austria.
Valid passport: It has to have at least 180 days of validity after arriving.
Previous visas: You need copies of any previous visas.
Passport photos: You need two passport-sized pictures.
Flight ticket: You need to submit your travel ticket.
Bank back up: You need to show financial support to cover your trip.
Medical assistance: It is mandatory to be insured.
Accommodation: You need to upload your hotel details for the trip.
Payment Method: At iVisa.com we accept debit/credit cards.
What are the processing times and prices for the Schengen visa?
At iVisa.com we work with 3 alternatives of processing time and prices for your Austria Schengen visa for citizens of Botswana.
Standard Processing: Affordable pricing but it takes more time to get your visa than the other options.
Rush Processing: The pricing in this option is higher but the time frame to receive the visa is shorter than the standard option.
Super Rush Processing: If you need your visa as soon as possible this is the best option.
How long can I stay in Austria with a Schengen visa?
There are different time frames when we talk about the expiration date of the Schengen visa. The most common Austria Schengen visa for citizens of Botswana is the short-stay visa. This allows you to stay for 90 days within a period of 180 days.
Where can I apply for an Austria Schengen visa?
There are many ways to apply for an Austria Schengen visa for citizens of Botswana but at iVisa.com we offer an easy guide to apply from the comfort of your own home and with the help of our team of experts guiding you through the application process.
Can I trust iVisa.com with my personal data?
Yes, you can! iVisa.com is a safe and reliable service provider that manages all your data with a secure system.
What happens if I need help applying for my Austria Schengen visa?
If you need any support during your application for an Austria Schengen visa, feel free to contact us. You can find us through our webpage where you can chat to any of our customer care agents, 24/7. We are here for you any time!
iVisa.com Recommends
Austria is one of the most popular holiday destinations in Europe, attracting tourists not only in summer and winter. It is the home of countless scenic viewpoints found in all the Alpine republic's provinces, which are the main reason for inducing large numbers of tourists to spend their holidays in Austria year after year. If you are passionate about sport, the best places we recommend are Kitzbühel and Kitzbüheler Horn. One of the best places to ski is the famed resort town of Kitzbühel that spoils snow lovers with its 170 kilometers of skiable pistes and slopes dotted with little mountain huts. Also, if you are searching for a good hiking experience you can visit the 1,998-meter Kitzbüheler Horn that delights skiers in the winter and is a favorite for mountain hikers in the summer. You can also reach the summit by cable car via the Pletzeralm. Explore extreme sports with beautiful sightseeing in Austria. Even if you are not a sports enthusiast, you will love the lodges there, which are filled with great spots where you can have a cold drink or a warm hot chocolate while having a relaxing time with friends or family.