Austria is the heart of extravagant Art Nouveau buildings, classical music, and beautiful landscapes of mountains and lakes wherever you look. More than enough reasons to take a trip or two to its cities once in a while.
Any travelers coming in from Schengen visa-exempt countries have this wild advantage of going by border control quickly when visiting Austria and other destinations. Austria is the ideal destination to recharge on some history and music from great composers like Mozart, Liszt, and J. Strauss.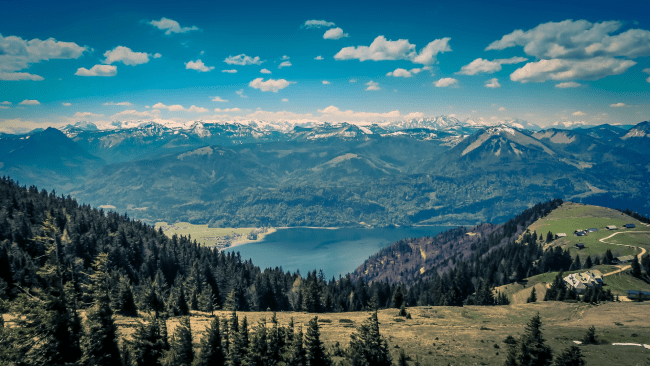 To continue enjoying this manageable visit condition, and to offer the chance of multiple entry to the Schengen countries, foreigners will soon be required to apply for an ETIAS permit.
ETIAS is a travel authorization that will work as a pre-screening document on all incoming visitors from Schengen visa-exempt locations to verify that they are not a threat to the region. It will also help with border checks and reduce waiting lines.
Once you have decided you will visit Austria, you also need to check if they are asking for a Health Declaration Form from travelers of your citizenship.
The following lines are a compilation of the most relevant facts and must-know information about the Austria ETIAS and the multiple entry benefit for authorization holders.
FREQUENTLY ASKED QUESTIONS
What is the Austria ETIAS?
Austria ETIAS is a travel authorization document that will be requested from all foreign nationals from Schengen visa-exempt countries. Its main purpose is to increase security in all Schengen regions, so the travelers will go through a pre-screening process with their ETIAS application forms to ensure they are not a threat.
Who needs to request an Austria ETIAS?
The ETIAS will be needed by any traveler arriving in the Schengen states with the nationality of any of the Schengen visa-exempt countries. Additionally, the application process is essential for citizens of all ages; the only main difference is that the ETIAS is likely to be free for travelers under the age of 18 and over the age of 70.
How many times can I visit Austria with my ETIAS?
ETIAS allows you to visit the Schengen countries on a multiple entry condition throughout the validity of the travel authorization. The only condition linked to the Austria ETIAS application is that you may not stay in either of these countries for more than 90 days during 180 days.
How easy is the application form?
The application form for Austria ETIAS is very straightforward, but you must pay attention to the details. Your application will be compared to information held by international databases to verify the data, so you want to be very confident that what you include is true.
When applying, if you have any problems by using the iVisa.com platform be sure to contact the 24/7 support center.
Can you explain the application process for ETIAS?
To get your Austria ETIAS application going, you only need to follow these three steps:
The first step is to fill in your details on the ETIAS application form. The information needed is mostly found on your passport details, but you should also include maiden last name or previous last name to the one you currently have. During the filling out of form, you will only need to mention in which Schengen state you will start your trip.
Your second step is to verify that your details above are correct, and proceed to pay for the ETIAS.
Once you finish the form and complete any additional poll or requests for your ETIAS, submit the application. You will then need to wait for your chosen processing time for your results, which may be positive or negative.
Is the ETIAS validity the same for everyone?
Validity for an Austria ETIAS document can last between the specific amount of days of your travels and up to 3 consecutive years. The ETIAS system determines the length of authorization using your application submission.
What if my application is rejected?
Although everyone expects a positive outcome, it might not always be the result you receive.
If the ETIAS system denies your application, the notification will mention what the factor for rejection was. With this, you can either appeal the ETIAS outcome or reapply for the Austria ETIAS after modifying any errors in the requested information.
Do I need to send documents for the Austria ETIAS?
The three primary documents you need to have close to hand during the Austria ETIAS application are a biometric passport, your current email address, and a credit or debit card.
What you must also consider is that your passport has these elements:
Passport should be machine-readable, which refers to the lines of symbols, numbers, and letters on the photo page of the document.
The passport can have an electronic chip on the cover page, although this is not essential.
And, you might consider having a digital photo of yourself in the passport-style handy if you are requested to attach one.
Do I need an Austria ETIAS if I have a European passport?
The Austria ETIAS is a travel requirement for citizens from Schengen visa-exempt countries. If your European passport is from one of the Schengen states; you do not need an ETIAS. But, if your travel document is from a different country, you will need to check if you need to apply for ETIAS or not.
Is my application information kept safe by doing it through iVisa.com?
All the data you type onto the iVisa.com application form for ETIAS are safely stored in our databases to be used only for your requested application process. iVisa.com databases and websites use up-to-date security software to ensure your information is kept safe and private.
You might want to complement the idea with our clients' reviews found here.
What if I have problems while applying for ETIAS?
If there is any issue during your online application with the ETIAS platform, you can email our customer service at help@ivisa.com**. For additional information regarding ETIAS, you can also visit the iVisa.com website.