Have you ever visited the world-famous monastery, Melk Abbey? Plan your vacation around this magical place situated high up on a cliff and view the calming waters of the Danube river. This place is home to perfect examples of Baroque architecture and the thriving musical and liberal arts of its time. To visit this calming place from Mauritius, you will need to apply for an Austria ETIAS.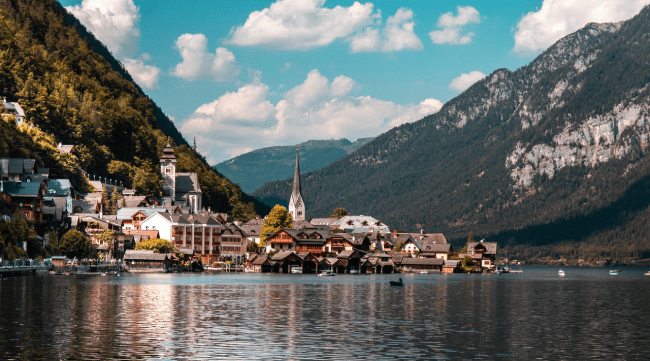 Passport holders from Mauritius don't currently require a visa to visit many destinations in Europe like Austria. But in the coming years, you will need a travel authorization document named ETIAS as this will be a mandatory document for all the citizens of sixty-two visa-free countries to enter the Schengen countries in Europe. Get your travel authorization document easily with iVisa.com.
To find out more about the procedure of Austria ETIAS for the citizens of Mauritius, you can check out the following FAQs:
Frequently Asked Questions
What is the Austria ETIAS?
ETIAS or European Travel Information and Authorization System is an official system that allows you to receive an online authorization, developed to safeguard the borders of the Schengen zone. With the use of this e-document, you will be able to enter Schengen countries legally. As a citizen of Mauritius, you are a Schengen visa-free citizen, but you will soon have to apply for Austria ETIAS to enter Austria.
How many countries can apply for an Austria ETIAS?
At least sixty-two visa-exempt countries including Mauritius can apply for the Austria ETIAS. The ETIAS travel authorization document will be operational from 2022 to enter all twenty-six Schengen countries in Europe.
What are the prices and processing times for the application of ETIAS?
This travel authorization document is a newly developed document and still in the process of implementation. Thus, it is not possible to provide exact pricing and processing times for this document. However, we can provide you with general information about the processing times and prices with iVisa.com, so you can get a better understanding of them and be ready to apply for one once the document is launched:
Standard Processing Time Option: This option is the cheapest one and you will have to wait an average time for your document.
Rush Processing Time Option: This alternative is a bit more pricey but you will get your document ready in one or two days.
Super Rush Processing Time Option: This is the most expensive alternative for getting your document. But you will get your document in the fastest time.
What if I submit the wrong information on the application form?
When you submit your application form for ETIAS, you will be asked to fill some personal information. This information will be checked against different databases and on the basis of this analysis, your application will be approved. If you submit incorrect information on your application then your application will be rejected instantly. Hence, it is important to submit the correct information on the application form.
Is ETIAS a visa?
ETIAS is an online travel authorization document and is different from a visa as you don't need to visit the embassy for its application. You can utilize this document for vacation, business, health, and transit purposes. But you will need a visa for work and to study in the Schengen countries. With the ETIAS, you can enter the Schengen countries multiple times for the duration of your approval.
Is iVisa.com services safe to use?
iVisa.com services are totally safe and transparent to use for all your travel documents. You can check the feedback of our clients on our website for more good feedback.
How do I clear my doubts?
To clear all your doubts, you can visit our page and get more info about Austria ETIAS.