Have you ever visited the Vienna Hofburg, Imperial Palace of Austria? This is a place that you must add to your travel itinerary when planning a trip to Vienna. This palace is one of the most spectacular attractions in Austria with amazing gardens and squares. The entire Hofburg complex occupies fifty-nine acres of land where you can see nineteen courtyards and hundreds of rooms. After a visit to this royal palace, you can also see the Sisi Museum, the Imperial Silver Collection, and the Imperial Apartments. Before planning your trip to Austria, it is important to get your Austria ETIAS as this travel document will be required when you reach Austrian borders.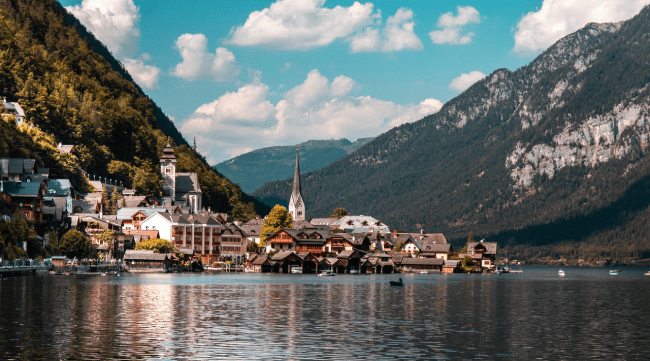 To get Austria ETIAS for the citizens of Honduras you should complete an application form and avail the benefits of iVisa.com services. We will get your travel document ready in the shortest possible time as we offer the best value for your money. If you wish to know more about ETIAS and its processing, you must read these FAQs.
Frequently Asked Questions
What do you mean by Austria ETIAS?
ETIAS stands for the European Travel Information and Authorization System and this document will be required by all citizens of 62 visa-exempt countries like Honduras when they are planning to travel to 26 Schengen countries in Europe like Austria. When you are planning to visit Austria from any of these countries, you will need an Austria ETIAS. This travel document will assist immigration authorities in Austria to manage immigration and control illegal entries by checking details of every traveler against different databases. Getting your ETIAS will be easy when you apply with iVisa.com.
What is the procedure of submitting this application?
For submitting this application, you have to follow a few steps:
First, you need to fill the application form with the correct details.
Second, you need to give details of your valid passport that must have a validity of at least six months.
Third, you need to give a valid email address so that you can receive a response to your application as this is an e-document.
Fourth, you need to pay the fees as per the processing time option you have selected.
What is the cost of Austria ETIAS?
Austria ETIAS is a newly introduced travel authorization document that will be required to enter Austria from Honduras. As the process of this travel authorization is still not in the process of operation, the actual cost of this document is not known. However, based on the processing time option, you can get an idea of the cost you will have to pay for this. There are three types of processing time options:
Standard Processing Option: You will have to pay a minimum fee for this option as it will take standard time for processing the document.
Rush Processing Option: You will have to pay a little higher fee for this option as it will take only one or two days to complete the processing of this document. You can choose this option when you need your document urgently.
Super Rush Option: You will have to pay the highest fee for this procedure as you will get your travel authorization document in the fastest possible time when you select this option.
Can I trust iVisa.com with my Austria ETIAS?
Yes, you can completely trust us to get your Austria ETIAS ready as we have been providing travel document services to our clients for many years and we know every single detail about these procedures. We value the privacy of our customers and guarantee that your documents will remain safe with us.
How can I clear my doubts about Austria ETIAS?
For clearing all your doubts and answers to your queries, you can visit our page and check out more info about ETIAS procedure and requirements.
Start your Austria ETIAS process and live your dream trip with us.