Do you love mountains and the epic view from the mountains? Schafberg in the heart of the Salzkammergut Mountains is a peak that is loved by many people. You will be overwhelmed by the gorgeous view of the Wolfgangsee Lake from the top of the mountain. This place is also adored because of its accessibility by an old steam railway. Traveling by a steam train is also an incredible experience that shouldn't be missed by any traveler. However, before planning all this, you will need to apply for Austria ETIAS when making this trip from Malaysia to Austria.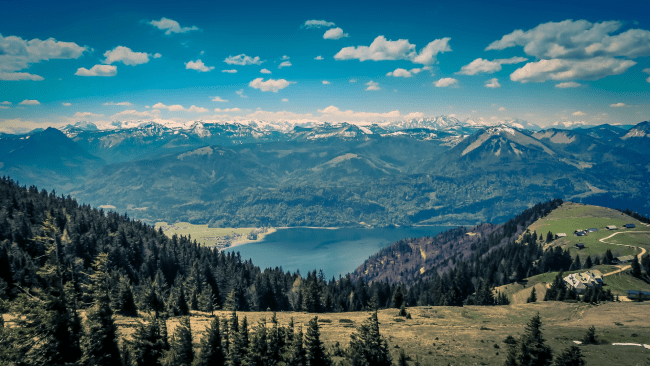 Up to now, Malaysian citizens can travel to Schengen countries without any extra travel authorization. They just have to present their passports to enter the country. From 2022, they will have to apply for a ETIAS to enter any of the Schengen countries in Europe. Get Austria ETIAS for the citizens of Malaysia easily with iVisa.com. With iVisa.com, you can focus on the fun part of your vacation and leave your documents in our hands and they will be ready in no time.
Frequently Asked Questions
What do you mean by Austria ETIAS?
Austria ETIAS is a travel authorization document that the Austrian government will require from every citizen of the sixty-two visa-exempt countries in order to enter Austria. This document will be operational by 2022 and it is being introduced to keep track of every traveler entering Austria and the other Schengen countries in Europe. This document will help the government to simplify the authorization procedure and regulate border security. This document is very similar to the US ESTA.
What information do I need to submit in the application form for ETIAS?
The major purpose of introducing this system is to reduce terrorism and criminal activities in the Schengen countries. So, you will be required to provide your basic information like full name, passport details, birth details, contact number, email address, residential address, medical records, and criminal records if any. This document is designed to simplify the procedure. Hence, we expect that you will not be asked for many documents in the application form.
For how long will the ETIAS authorization be valid?
When you apply for an ETIAS, it will be valid for a maximum of 3 years or until the expiration of your travel document used for the application. You can enter the Schengen countries multiple times during this period. You will be allowed to stay for a maximum of 90 days in a period of 180 days.
What happens if my application for Austria ETIAS is unsuccessful?
When you apply for an Austria ETIAS, you will receive a response by email within minutes of your application. If your application is rejected, you can check the reason for denial and may be able to appeal the decision. You can try again for your document on the basis of the reason for the rejection of your application.
Which documents are required to initiate the application?
Mostly, you will only be required to have your passport to apply for an ETIAS. However, in some instances, you will be asked to submit a digital photograph of yourself to complete the procedure. If you have any other doubt, ask iVisa.com and get your document easily.
Can I trust iVisa.com services for Austria ETIAS?
Yes, you can completely trust iVisa.com services for all your travel documents. We assure our customers of the confidentiality of their documents. We provide our services at an affordable rate with on-time delivery of your document. When you apply with iVisa.com, you will find our services fast and simple to use.
Where can I get more info?
You can visit our webpage to get more info about Austria ETIAS and other travel-related documents.
Get ready to apply for your ETIAS and make new memories to treasure with your loved ones.