Traveling is an excellent experience for any person that wants to recharge from constant work stress in search of new cultures and history that will open their minds. Going around the world also means enjoying local dishes from these destinations.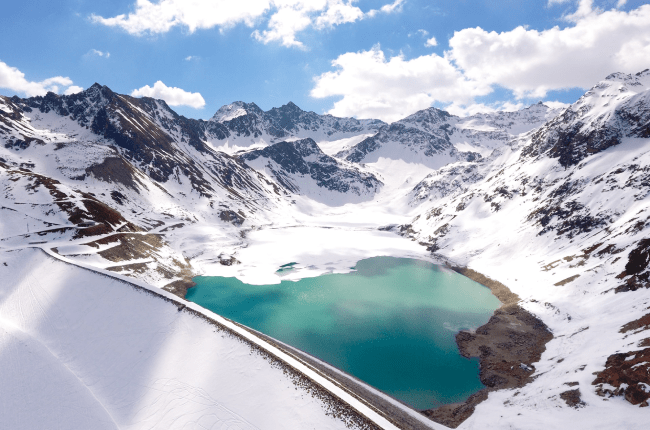 By being part of the Schengen visa-exempt program, citizens of Uruguay can visit Austria frequently for short periods of 90 days to discover these mouthwatering dishes. You can go for a tasty tafelspitz, or better yet the famous wiener schnitzel, and afterward top off the meal with a slice of apfelstrudel. These dishes make you feel at home because of their rich and warm combination of flavors, while also allowing you to enjoy different tastes and views in a new country.
But getting to see the Austrian landscapes and enjoying their food will have a new barrier, which is requesting an ETIAS permit. Although it will only be needed by citizens of Schengen visa-free countries, its process will be as easy as buying a plane ticket.
These questions will help you understand the Austria ETIAS process better and you will also find tips on how your ETIAS application can be faster with iVisa.com.
FREQUENTLY ASKED QUESTIONS
What is the ETIAS for?
The ETIAS will function as a pre-screening process on all travelers coming from Schengen visa-exempt countries and arriving at any of the Schengen states. Having an Austria ETIAS permit will ensure the security officer that your info has gone through the system and that you are not a threat to any visiting country. It will also allow you to have more flexibility with multiple entries to any of the Schengen countries.
Does every citizen from Uruguay need an Austria ETIAS?
Yes, every citizen from Uruguay that wants to visit the Schengen countries will be required to show a valid Austria ETIAS on arrival. Despite their age, all nationals will have to get an ETIAS to travel freely. What may differ is the application fee for travelers under the age of 18 and those over the age of 70.
Am I allowed to go to Austria for studying purposes with ETIAS?
The Austria ETIAS is given for visitors traveling for the purposes of tourism, leisure, business, or medical visits. The ETIAS application does not allow you to go to any of the Schengen countries to study.
For how long is the ETIAS valid?
Your ETIAS authorization can have a validity of the length of your trip or 3 years. The end results are determined by the ETIAS system and will become known after approval. During the time of validity, you can visit the Schengen countries multiple times.
How long can I travel around Europe with the Austria ETIAS?
Your ETIAS permit allows you to visit all Schengen countries, some of which are also part of Europe. During the validity of your Austria ETIAS, the travel conditions state that you may not stay more than 90 days every 180 days in one or more of the Schengen states.
Are there ways to accelerate my ETIAS application?
Although the ETIAS application is straightforward and requires very few details, its process after submitting can be sped up if desired.
To do so, you must apply for an ETIAS through iVisa.com, and they offer three options for processing times:
Standard process: Submit the application and get your ETIAS within 24 hours.
Rush process: Go for a faster processing speed and get your results delivered in 4 hours.
Super rush process: The fastest option from iVisa.com where you can get your application process revised and the results delivered in 30 minutes.
Can you explain the application process for ETIAS?
To submit your Austria ETIAS application form, you only need to follow three simple steps. And by applying on the iVisa.com system, you can get your results delivered faster than expected.
Begin by filling out your information on the application form, and set the processing speed of your preference.
Followed by a revision of those details to ensure they were typed correctly, then proceed to pay.
Lastly, answer the poll, and submit.
With this, you have finished with the application process, you will now wait for the incoming ETIAS notification.
Can I rely on iVisa.com services to keep my information safe?
iVisa.com services keep your information on their platform and databases safe by using highly secure systems to ensure its distance from any virtual threat. Your information is only used for your preferred ETIAS application process and then stored safely in our database.
You can see some of our clients' views about our services here.
Where can I find more data regarding the Austria ETIAS?
After giving you the most insightful compilation of FAQs, we know that there are still many questions unsolved by this post. To address this, we ask that you contact us via chat message with your questions so we can help you solve them.
Additionally, you can visit the iVisa.com website, where there is more information related to ETIAS.