Austria is also known as the Republic of Austria. It is a landlocked East Alpine country in the southern part of Central Europe. Austria is bordered by Germany to the northwest; the Czech Republic to the north; Slovakia to the northeast; Hungary to the east; Slovenia and Italy to the south; and Switzerland and Liechtenstein to the west.
Austria's cuisine has taken inspiration from the Austro-Hungarian Empire. Some famous dishes are Wiener Schnitzel, Schweinsbraten, Kaiserschmarren, Knödel, Sachertorte and Tafelspitz. In native regional traditions, the cuisine has been influenced by Hungarian, Czech, Polish, Jewish, Italian, Balkan and French cuisines, from which dishes and methods of food preparation have often been borrowed. Austrian cuisine is one of the most multicultural and transcultural in Europe. The capital of Austria is Vienna. It is the former Holy seat of the Roman Empire and is widely known for its architecture.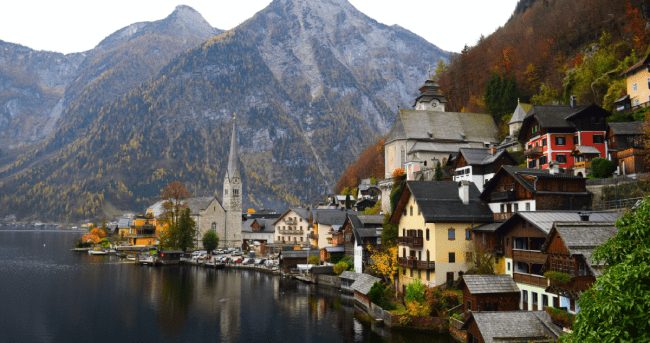 If you are from Niger and planning to visit Austria, you will require a Schengen Visa. iVisa.com can save you a lot of time with the application process. We will guide you through each step while you fill out your Austria Schengen Visa for Citizens of NIGER. The following FAQs will give you more details about Austria Schengen Visa for Citizens of NIGER.
Frequently asked questions
I have a Nigerian passport, do I need a Visa to visit Austria?
If you are from Austria, you will require a Schengen Visa to visit Austria. This applies to Nigerian citizens as well. You can apply here to start your application.
What are the documents required to apply?
To apply for Austria Schengen Visa you will need the following documents:
A valid passport that has at least 6 months of validation.
Your email address through which you will receive your Visa.
Your professional photo iVisa.com professional service can help you to get one.
Valid payment options like, Paypal or Debit/credit card to pay fees.
How do I process my Austria Visa?
iVisa.com always tries to give you the best service. To save your time, we have had made prepared the application procedure much easier and user-friendly. You have to follow the following steps to fill out your application:
First, fill out all your details in the iVisa.com application form. Choose a processing time that is suitable for your travel needs.
Second, double-check all the details after you fill out your application form. Make sure all the details you entered are correct, after verifying you can pay the fees online using Paypal or debit/credit card.
Third, The last step is to scan and upload your passport and other documents. Click on the 'submit' button.
What are the processing times and prices?
At iVisa.com you will find three options to process your application form.
Standard processing time– This is a standard option that will allow you to receive your Visa at an affordable cost.
Rush processing time – Through the Rush processing option, you will receive your Visa very fast. But the price is a bit more expensive than standard service.
Super rush processing time– As the name suggests, it is the most expensive option. But You will receive your Visa asap.
Austria Schengen Visa for Citizens of NIGER will give you more info regarding the application procedure.
Is it safe to use iVisa.com to get my Austria Visa?
The customer testimonials are proof of how satisfied our customers are. We always make sure to give you the best service and protect all your data and information.
I have more unresolved questions, where can I find more info?
We are available 24/7 to answer any additional questions that you may have. Our customer service representatives will contact you and would be more than happy to help.
Let iVisa.com fulfill your travel dreams and start your application process today!